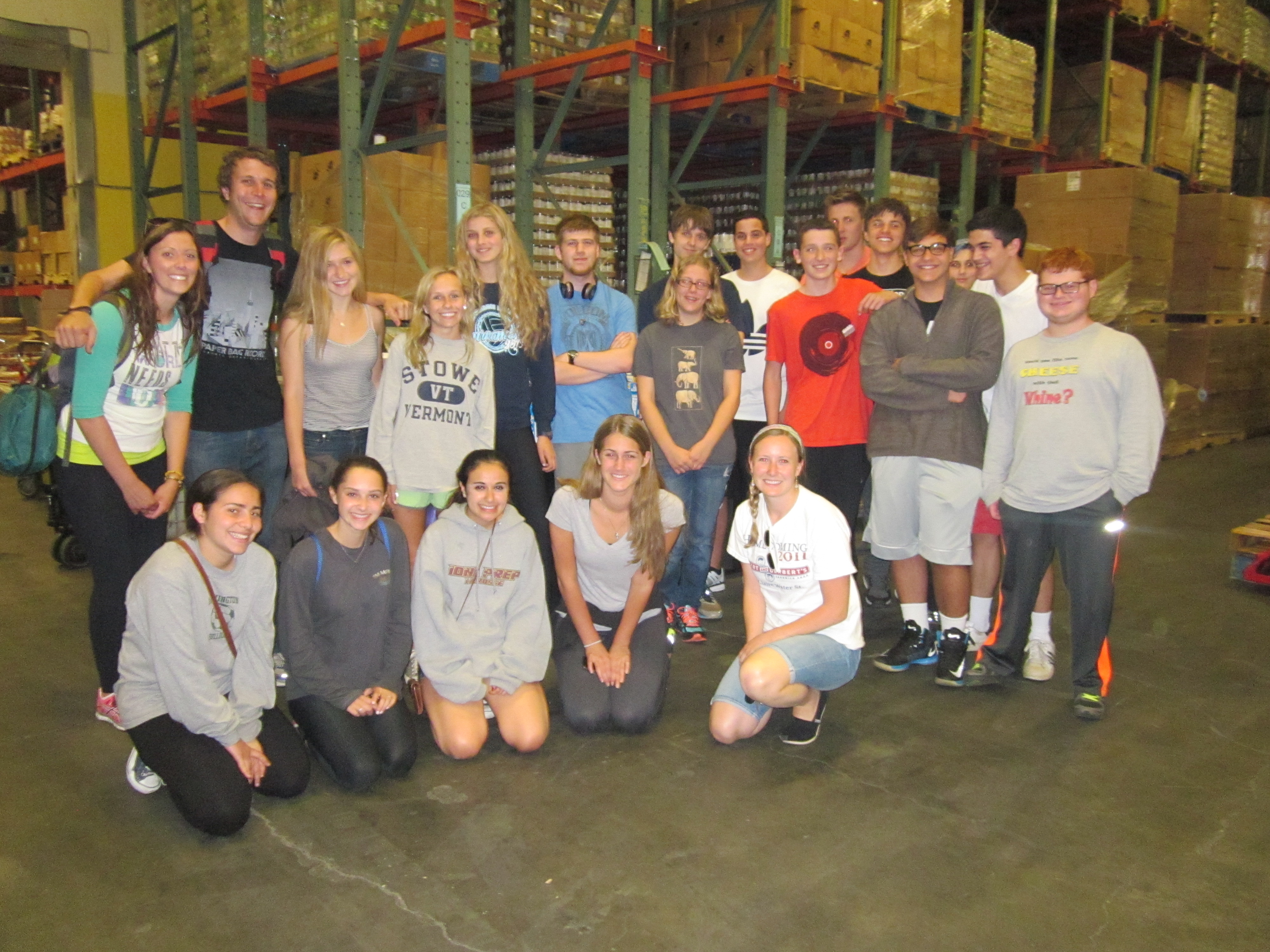 Greetings from Alaska!
Everyone arrived safely on Tuesday from all different areas of North America. After only four days in, the trip leaders all agree that we have one awesome group of trip members on this trip! On Tuesday night, once everyone arrived, we headed to the residence halls of the University of Alaska in Anchorage where we bonded over pizza and the mutual feeling of confusion over why it is sunny at 10pm!
On Wednesday, we woke up early to head to Nova Riverrunners near the city of Chikaloon, for a morning of white water rafting. We got suited up in wetsuits, water-shoes, and gloves to keep us warm and dry throughout the trip. The rafting was a blast! We floated on the Matanuska River and saw beautiful views of the Chugach Mountains throughout the ride. Beth and Erin had front row seats in one of the rafts, and maneuvered through the waves like pros! After getting the hang of it, Josh, Chris, Tibbon, and Nat were brave enough to sit 'bull rider' style at the front of the raft!
After our rafting trip, we toured the Food Bank of Alaska. Over the next few days our group will be preparing for a bake sale to raise money for this organization. During the tour we learned that 1 in 7 people here in Alaska don't know where their next meal is coming from; it was a number that surprised us all.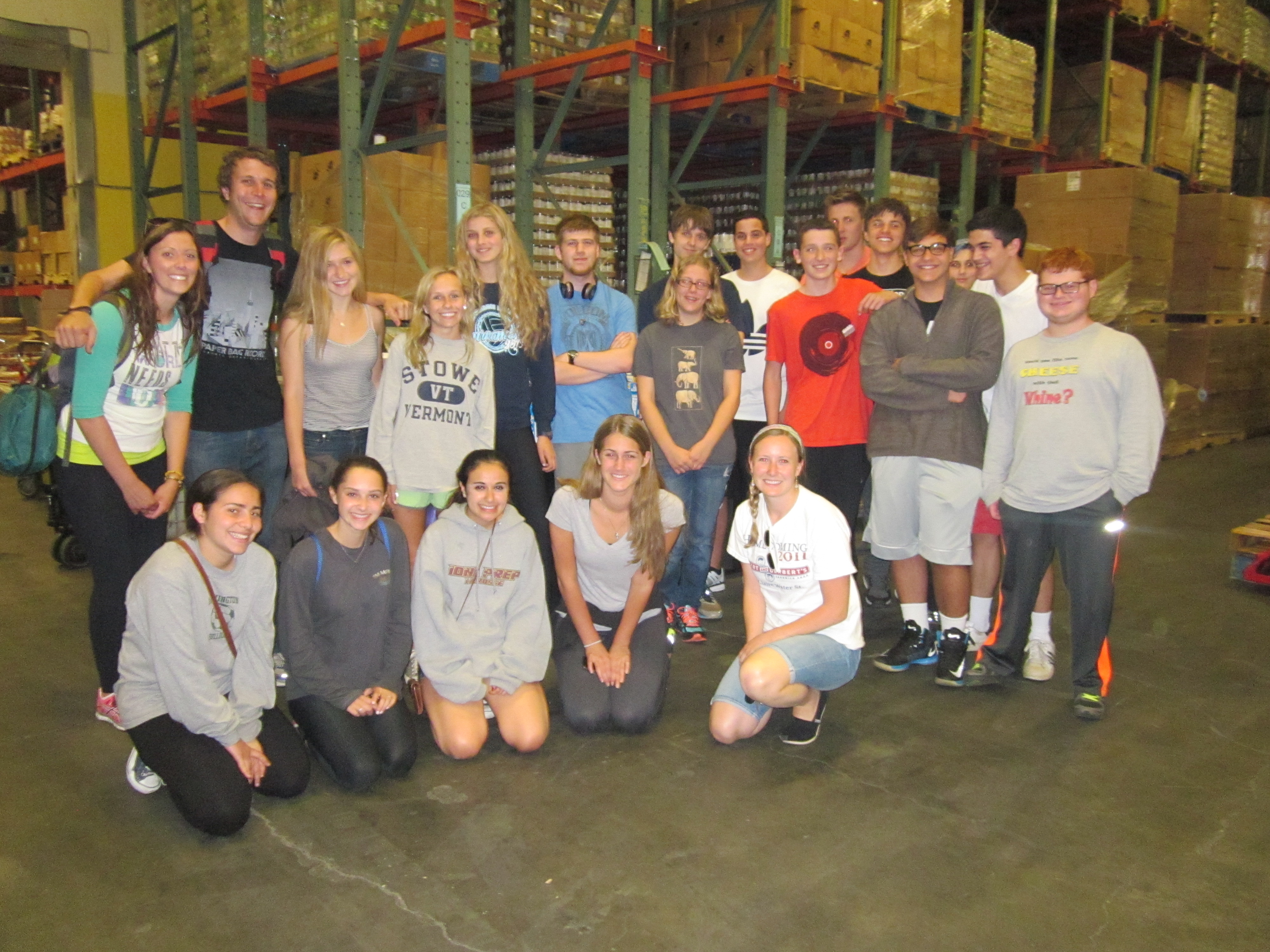 We had dinner at the City Diner, where Mano, Evan, Tibbon, Chris, and Josh were all willing to try reindeer for the first time! After dinner we went bowling. Monica and Perri showed us their awesome bowling skills, and Ali scored big-time with her new move- a backwards granny roll!
Thursday we rose early to travel to Bean's Café, a soup kitchen here in Anchorage. It was an eye-opening and humbling experience to eat breakfast with the locals and help serve the community. Some of our trip members worked outside with Lee to organize a large trailer of supplies. A few others worked in the kitchen de-boning chicken! Daniel won the award for the Best Chicken Cutter, while Dakota won the Wishbone Award for finding the most wishbones! I think Gabe won the most wishes on the wishbones though. Meanwhile, outside, our trip members did an awesome job with the trailer. Lindsey helped head up our assembly line as we emptied the trailer and Josh and Chris won a special place in Lee's heart for stacking the crates higher than anyone else could reach! After a morning of hard work, we were welcomed back to our dorm with a big meal made by Lisa, Monica, Ali, Perri, Brooke, and Nat and a lunch song written by Ali!
In the afternoon, the group journeyed across town to Polar Foods, a store that allowed us to use their kitchen to bake some treats to sell tomorrow. We'll be giving all the proceeds we receive to the Food Bank of Alaska. The group split into two teams to put a friendly competition into the sale. Brooke showed us her baking skills in the kitchen, as well as her nimble fingers for cutting and packaging each item quicker than anyone! Though Alec claimed he couldn't bake, he proved this was untrue when he crushed the espresso beans for one of our baked goods with gusto! Evan helped make the raspberry brownies (and helped maintain quality control by sampling some as well!) We got creative outside of the kitchen as well by tapping into our advertising skills. Mike even got the endorsements of Rachel Rae, Guy Fieri, and Barack and Michelle Obama for his team's "Swag Brownies" and "Tibbon's Ribbon Cookies". (Okay, well maybe not actual endorsements but they sound real!)
Today we head back to Bean's for some more service, and then let the competitive bake sale begin!
That's all for now! Hope all is well back home in Canada and the lower 48!
The Westcoast Blogger