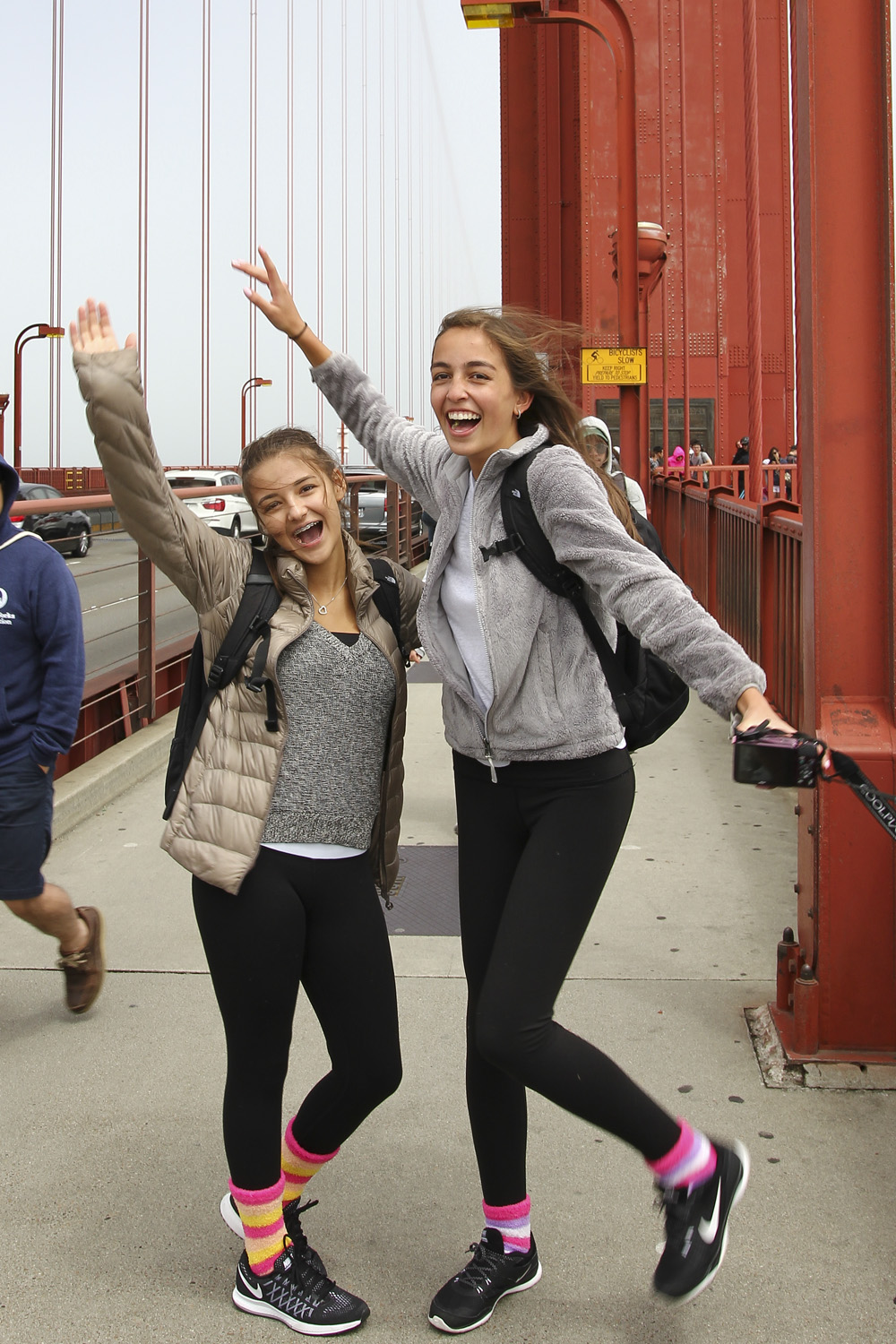 One week into the California and The Canyons trip and the Trip Members are already feeling like one big happy family. Our family members arrived to welcome signs and warmth, along with an assorted breakfast spread after their flights. Once everyone arrived, we embarked towards our hotel where we learned about each other by playing some icebreakers. Everyone checked into their rooms and had some time to relax and change before we took off on our amazing adventure together. We started our journey in San Francisco where we rode the cable car to Chinatown and had dinner at a delicious Asian Fusion restaurant. Our trip members were very excited about using the "Lazy Susan" to pass dishes around to one another.  When our fortunes arrived, everyone shared theirs awaiting to see if they would come true!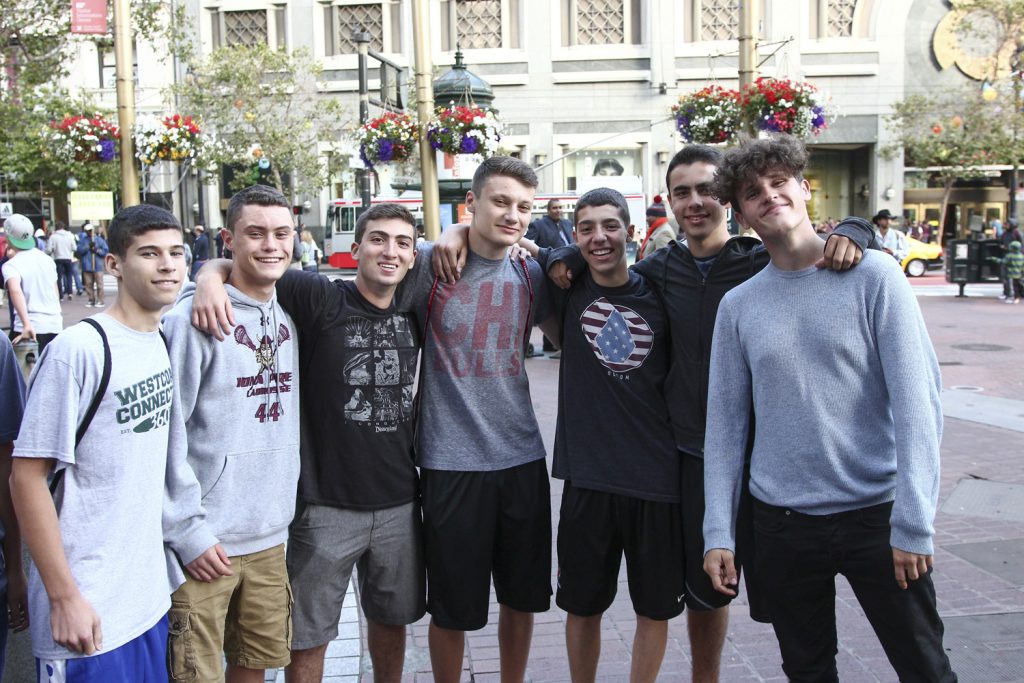 The trip members couldn't wait to hear our morning song when we left for Alcatraz on Day 2. "Chicken Fried" by the Zac Brown Band has become an instant hit and sing along on our morning bus rides. When we arrived to Alcatraz by ferry we hung around inmates and listened to an audio tour while exploring the old prison.  Once we escaped from the island like the mobsters before us, we headed over to Pier 39 where we encountered what looked like a live Pokemon fashion show strutting down the street. Although quite entertaining, we couldn't catch them all.
We woke up the next morning to begin our excursion to the Golden Gate bridge. We expected it to be great, but what we didn't expect was to see the world famous soccer team AC Milan there with us. The players arrived at the same time in their matching team gear, however the only thing missing was their soccer ball. Rhythm and rhyming has become a theme amongst Trip 21 where we are constantly singing and have even begun working on a trip song based off all our amazing experiences so far. In the evening, Zach (TD) and Paul (bus driver) challenged everyone to a bowling competition. Although great efforts were made, they both still remain the reigning champs.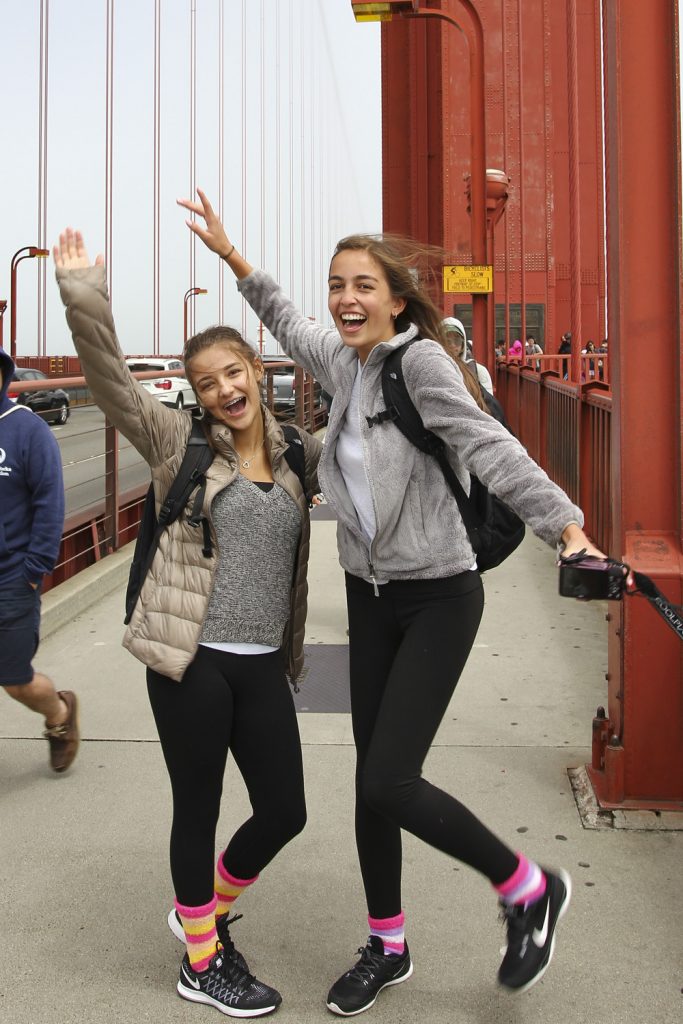 We had a lot of fun in San Francisco but it was time to travel to our next stop, White Water Rafting on the American River.  We had a blast hitting the rapids and swimming down the river where we learned and saw where gold was discovered.  As we've been experiencing beautiful sites and cool experiences, we've begun collecting artifacts and souvenirs to go on our memory wall that we've started displaying on our trip bus.
Our first campsite experience was a huge success where the Capone Crew volunteered to cook a delicious fajita dinner with all the works. While camping, the true talents of our trip members shined when we had our unforgettable talent show. From singing, dancing, reading minds, to saying the alphabet backwards and reciting all 50 digits of pi – we certainly have a talented bunch.
At Lake Tahoe we experienced beautiful scenery on a cruise boat where we were able to relax and breathe in the fresh air. After relaxing in the tranquility of the blue waters and mountain views, we made our way to the beach where our trip members got to release some adrenaline through tubing, skiing or wakeboarding. We had multiple Trip Members get up on skis and on a wakeboard for the first time – what an accomplishment!!! Unfortunately, our time in Lake Tahoe has come to a close but we are eagerly awaiting everything Ventura has to offer.  Stay tuned, because Trip 21 is always having fun! Until next time…
The Westcoast Blogger
Interested in learning more about travel tours of California & the Canyons with Westcoast Connection? Discover our 21-day teen tour. It will be the travel experience of a lifetime!