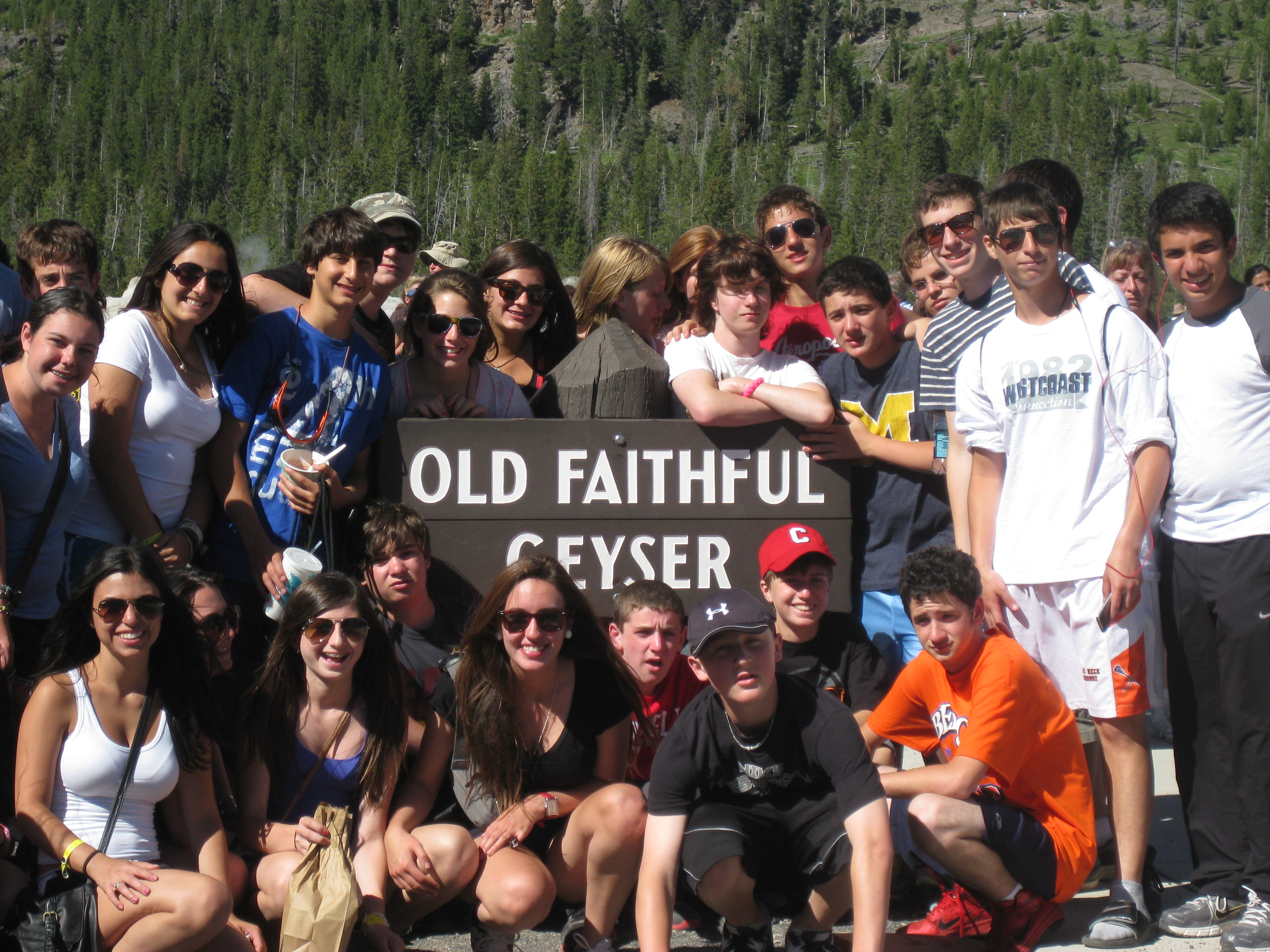 A visit to Yellowstone National Park is not complete without stopping at Old Faithful.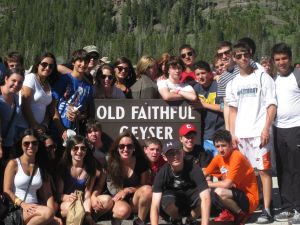 Although Old Faithful is not the tallest geyser in the park (that title belongs to Steamboat Geyser), it is the most reliable erupting approximately every 90 minutes.
Each eruption shoots between 3,700 and 8,400 gallons of water between 106 and 185 feet in the area. The eruptions themselves last between a minute-and-a-half to five minutes. Recently, probes were lowered into the geyser to take the temperature. At 72 feet, water temperature was nearly 244 °F.
Although the interval between eruptions has increased due to shifts in subterranean water levels, these disruptions have made it easier to predict the time of the next eruption based upon the length of the previous cycle. For example, Old Faithful will erupt 65 minutes after an eruption lasting less than 2.5 minutes or 91 minutes after an eruption lasting more than 2.5 minutes (with a  margin of error of 10 minutes).
Come experience Old Faithful for yourself on our Northwestern Odyssey, Californian Extravaganza, U.S. Explorer, American Voyageur, and Ultimate California programs.
If you're lucky, you'll only have to wait a few minutes to see it erupt … not 89 minutes!
Have a great weekend,
The Westcoast Blogger