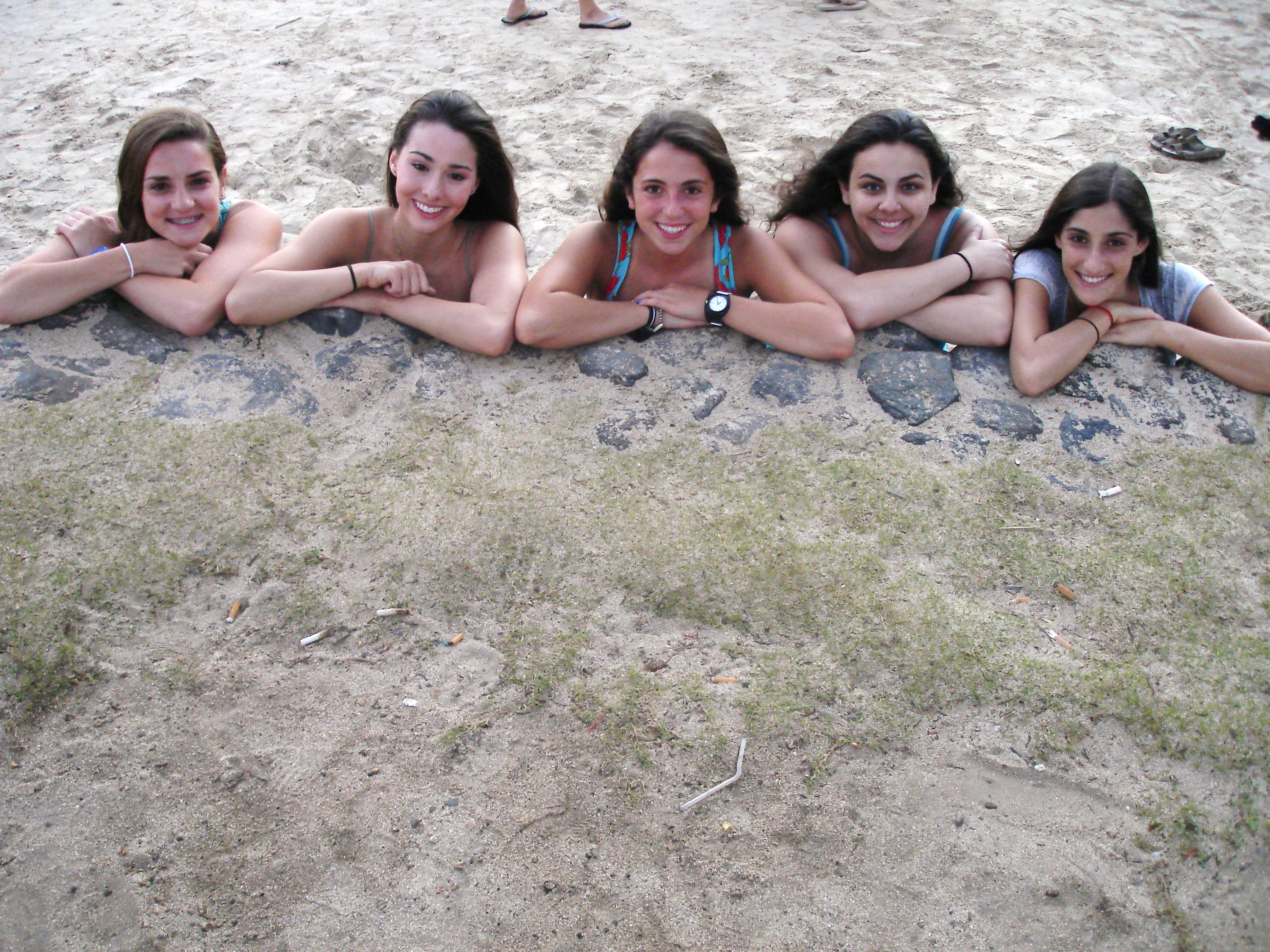 Dear Family and Friends of Hawaii Community Service,
 Aloha from Honolulu!
We are off to an amazing start. We kicked off our first day with a scenic drive to the fisherman's wharf where we boarded a catamaran and set sail for a ride. We took full advantage of the stunning views while we snapped pictures, and even managed to sneak a peak of sea turtles lounging in some of the calmer waters! It was a great introduction to the beauty of Hawaii.
The next day, our group experienced what may be one of its most memorable days together as we worked at the Boys and Girls Club. It was obvious from the moment that we arrived at the Club that our trip members would be warmly welcomed; the local children's faces were beaming when they heard that we had arrived! It was great to see our trip members show the children new things, while learning from them, as well. Tori taught the kids a rhythm game that they loved, and Marc introduced "Gaga Ball", which was a hit! We did crafts and reading with the kids, as well.
At the end of the day, Jillian shared how wonderful a feeling it was to see her buddy gain confidence in her reading at each turn of the page! On the way to the beach for the Boys and Girls Club weekly "H20 Friday", our trip members bonded with their partners – Alexa and her buddies (a.k.a. JAM) had code names for each other by the time they hit the water. Everyone took great care of their buddies in the water, and even felt like they were their own little sisters, as Molly said later. As we left the group at the end of our day with them, we were so grateful to be able to say that we would be coming back to see them!
Many of our trip members' buddies said goodbye and that they would miss us even over the next couple of days. We are so excited to go back to spend more time with these new friends!
Until the next update…
Mahalo
The Westcoast Blogger