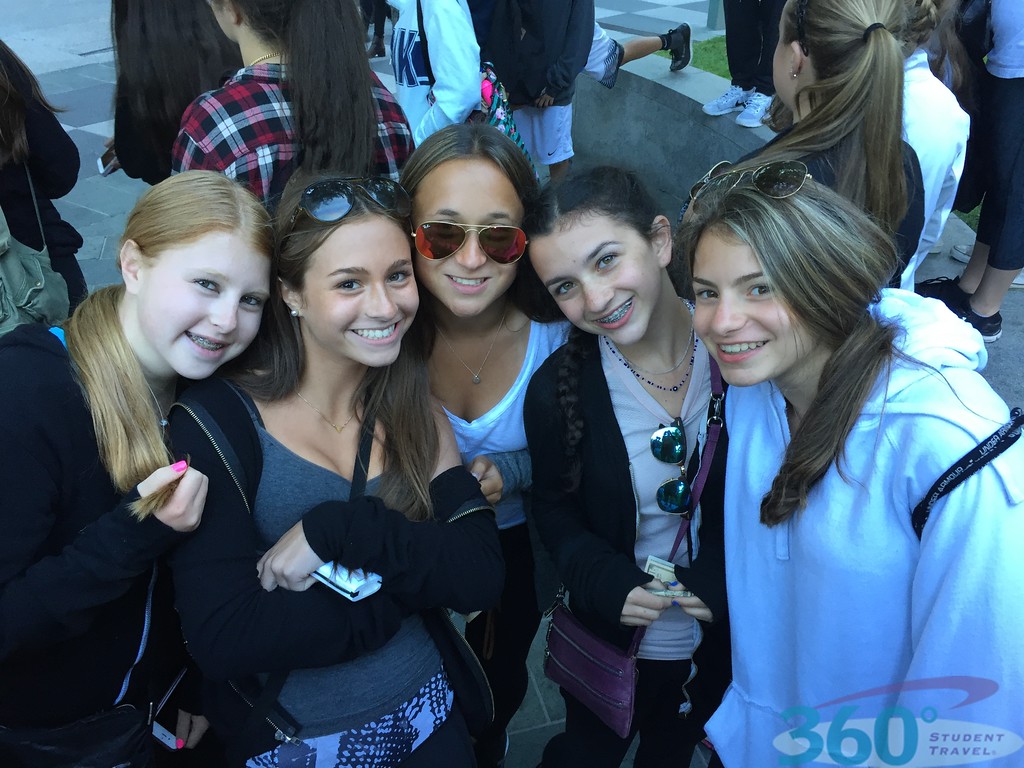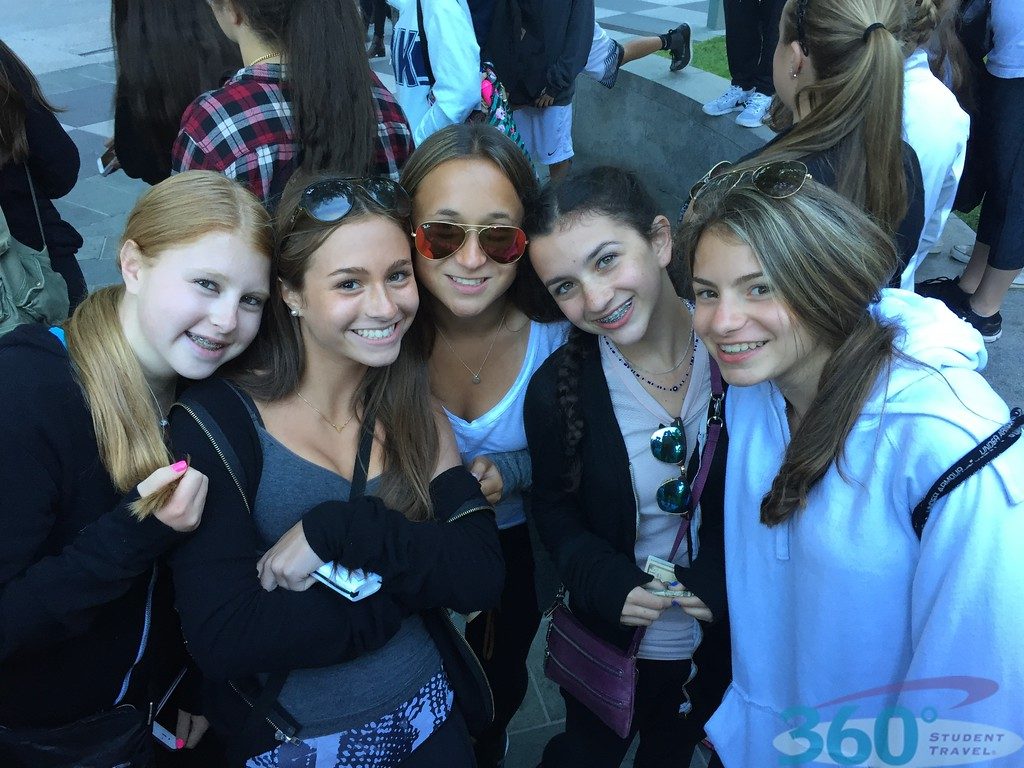 Our trip has finally begun!
As we started our adventure in San Francisco, our first excursion on the famous cable car was more exciting than we could have imagined! A relentless runner decided to play some fun with our cable car and challenge us to a race! We were surprised at how well this runner could sprint up and down the very hilly streets of San Francisco. The following day we explored Lombard street, where the trip members learned that they were standing on the curviest street in the world! Some of our trip members got into fairly deep conversations about the process it might take to build houses on this street due to the steep slope and constant, sharp turns. We continued viewing famous sites when we walked across the Golden Gate bridge amongst the many cyclists. During some time in Sausalito, some of our trip members and staff got moving with some yoga poses, gymnastics and handstands. We even had a few trip members show off some of their gymnastics skills! That night, Brody stole the show when he achieved the highest score in bowling out of all the trip members and staff!
This morning things got interesting when we visited the famous Alcatraz penitentiary. The trip members learned a lot about its history and experienced what it may have been like to live on Alcatraz through a vivid audio and visual tour through the penitentiary. Many trip members expressed empathy towards the living conditions and terrors the prisoners, correctional officers and families must have endured during their time on Alcatraz. We spent lunch at Pier 33 and finished off with a visit to Ghirardelli square before heading off to the Major League Baseball game! The San Francisco Giants and the Washington Nationals played while we tried to dance our way onto the jumbotron. Unfortunately we did not make it on the big screen despite our best efforts.
Today we left the city for our first camping adventure in Lake Tahoe! The staff are really excited for all of the team building games, events and activities planned and for the beautiful experience camping will bring to our trip members.
Until next time,
The Westcoast Blogger
If you want to be part of an experience like this, travel with us in our 14-day summer program for high school students in California, from San Francisco to San Diego.