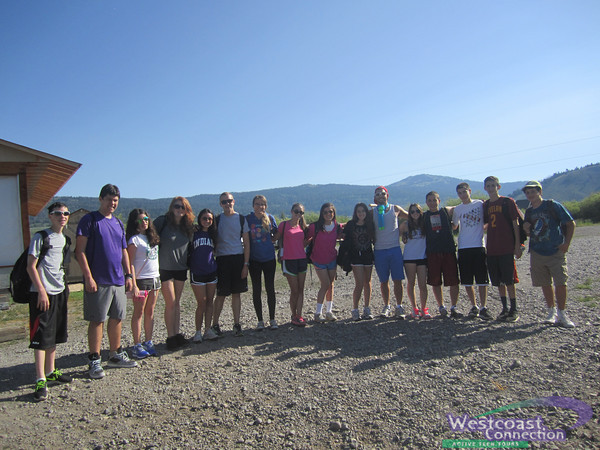 Hello friends and family of Californian Extravaganza!
The trip has got off to a great start and we would love to fill you in on our incredible first week. We last left off that we were headed to Jackson Hole, Wyoming. To celebrate Canada Day, Nikki N, Judy and Alex G sang the Canadian National Anthem while some members of the group made a remix version of the tune. Not only did the American trip members learn a lot about Canada, but it turns out some of our Canadian trip members didn't know the answers either! The following day we saw Old faithful in Yellowstone National Park and took a ton of pictures. While waiting for Old Faithful to erupt, some of the trip members took a walk on the boardwalk while others played some pop culture games. It turns out that Seth and Kyle know their movies pretty well and dominated the movie game. After watching the geyser erupt, we headed for the Alpine slides. We are so proud of Sophie, who conquered her fear of the chairlift and had a great time on the slides. Go Sophie!
Next we headed to the park in the Jackson Hole town square where we had a BBQ for dinner and some free time to see the town. Nicole H and Ami showed up some of the guys with their athletic skills and I think we were all pretty impressed with Nicole's gymnastic skills. Alfonzo, our trip mascot got to see all of the sites with us and we took pictures of him posing throughout the trip.
The next day we packed up and headed for Salt Lake City. An honorable mention went out to Bailey, who was extremely helpful taking down the girls' tents. On the way to Utah, we stopped for some white water rafting on the Snake River. Needless to say, this was definitely a highlight for all of the trip members. Griffin, Sam, Jordan L, Colby, Jordan B, and Shawn had a great time and worked hard in the raft! The rest of the day flew by and the trip members were looking forward to a relaxing night at the campground. We had a fun night playing games, where each trip member got 30 seconds to discuss specific topics with their partner, then rotating partners, and eventually speaking to everyone on the trip. What was the worst movie you have ever seen? If you could be an animal what would you be and why? Do your best impersonation! What is the weirdest face you can make? The trip members definitely learned new facts about each other and our new family.
July 4th was filled with American pride and great red, white, and blue outfits. Trip members enjoyed our first 'sleep in' and lazy morning of the trip – everyone deserved a good rest. After breakfast, we headed for the water park, had lunch at the campsite, and then enjoyed some time at the amusement park. Huge congratulations to Oliver for trying and loving the roller coasters and Ben G. for going on his first upside down ride! Although Alfonzo didn't make it through the amusement park, Logan helped Ben G win Alfonzoe, our new trip mascot. After dinner, we had a cookie decorating contest in honor of the holiday. It turns out that team 2 including Zach, Alex D, Annabelle, Jamie and Spencer, won by default because almost all of the other teams ate their presentations before the judges got to see! We had some free time around the camp fire before bed where Steve, our campsite manager played guitar while we sang and relaxed. Lizzie, Sydney, and Julia opted for a hip hop dance lesson with one of our staff during free time; don't worry they are working on a full performance to show the group soon.
It has been an amazing six days traveling, and we are looking forward to all of the exciting experiences and attractions coming up! We'll make sure to keep the updates coming!
Sincerely,
The Extravaganza Team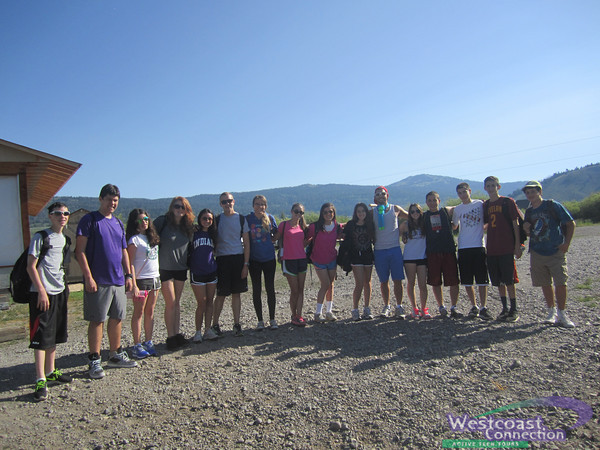 Do you want to experience academic life and have fun in California? Join our 21-day or 28-day UCLA summer program for high school students and then finish it with 4 days in San Diego and 2 days in Las Vegas.