Back in Vancouver we headed to popular Kitts beach. A few of us grabbed a football and soccer ball, and the rest of us tracked down a lifeguard to get a volleyball net put up for an epic game of volleyball.  Later we headed back to UBC campus where a trainer lead us all through an intense bootcamp workout.
When we arrived at our next stop, the Peach Orchard Campground in Okannagon, we played a game called 'Make me laugh'.  Trip members had 30 seconds to be a comedian and make their chosen opponent laugh.  If the opponent laughed the comedian got to pie them in the face.  If the opponent kept a straight face, the comedian was pied in the face.  A few trip members were masters at the game; while a few others finished up the night covered in whipped cream.  The next morning we set off to brave the Okanogogomonster to ski, wakeboard, and banana boat around the lake.  It was impressive that some trip members could jump the wake (with plenty of room to spare).  At the end of the night we played a few games of 5-pin bowling using a tiny little ball.
Once we were in Banff, we started to experience our amazing natural surroundings right away.  There were mountains on two sides of our campground, and our first day was spent at Lake Louise.  The lake was absolutely stunning and we all took canoes around the lake and then climbed a small mountain and visited Canada's highest historic site, an old trading post that has been converted to a teahouse.  The climb was tough, but we managed to make it to the top and back.  The next day when we went to an actual glacier!  We had an awesome packed lunch of grilled chicken wraps and our favorite Canadian snack: Wagon Wheel cookies.  We boarded monstrous glacier climbing busses that took us up to the top of the icefield.  Several of us tried water straight from the glacier and took pictures with a big Canadian flag.
After a visit to the famous Calgary Stampede we spent two amazing nights at Glacier National Park where we played a lot of fun programs like a watermelon-eating contest.  The following day, we embarked on an amazing boat tour around St. Mary Lake in the national park and then we hiked to a beautiful lunch spot next to a waterfall.
On our way to Jackson Hole, we stopped at Yellowstone National Park to see Old Faithful erupt. Our timing was perfect as we got to witness the natural event moments after we arrived on site. We stayed at the beautiful Rustic Inn, and enjoyed the town center on our first night out. Everybody enjoyed a treat from Moo's Homemade Ice Cream Shoppe.  After a good night's sleep, we took on the Snake River in two separate rafts.
We are now enjoying the last stop on our Northwestern Odyssey – Park City.  It's been an amazing trip and we are all looking forward to our banquet tonight to celebrate our incredible journey.
Sincerely,
The Westcoast Blogger
Interested in our USA and Canada tours? Learn more about Westcoast Connection's Odyssey 17-day and 25-day itineraries.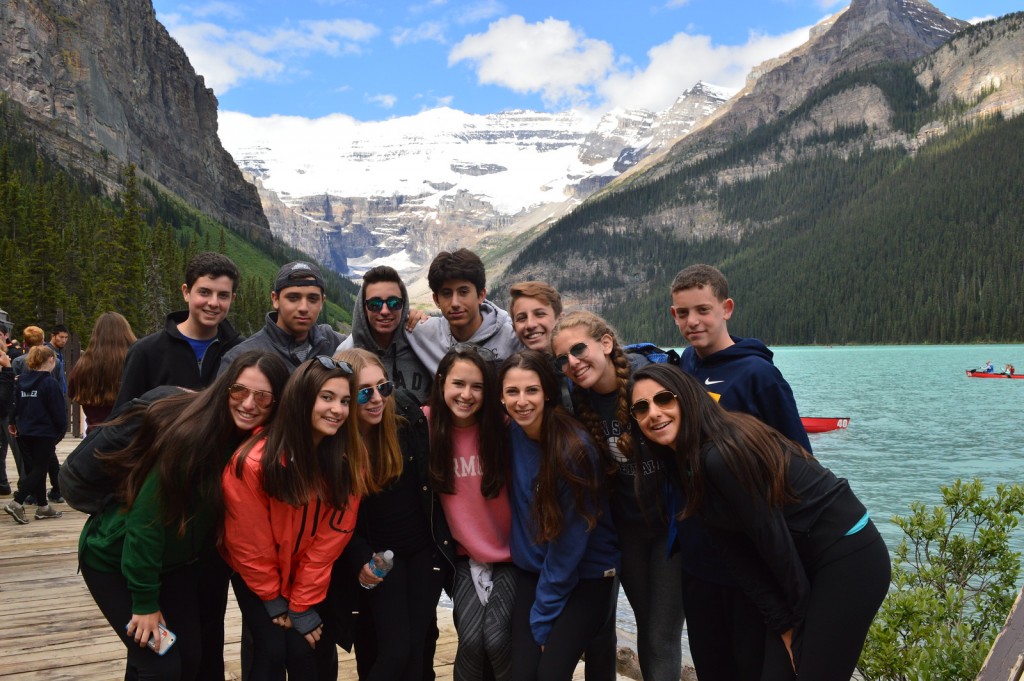 Save
Save