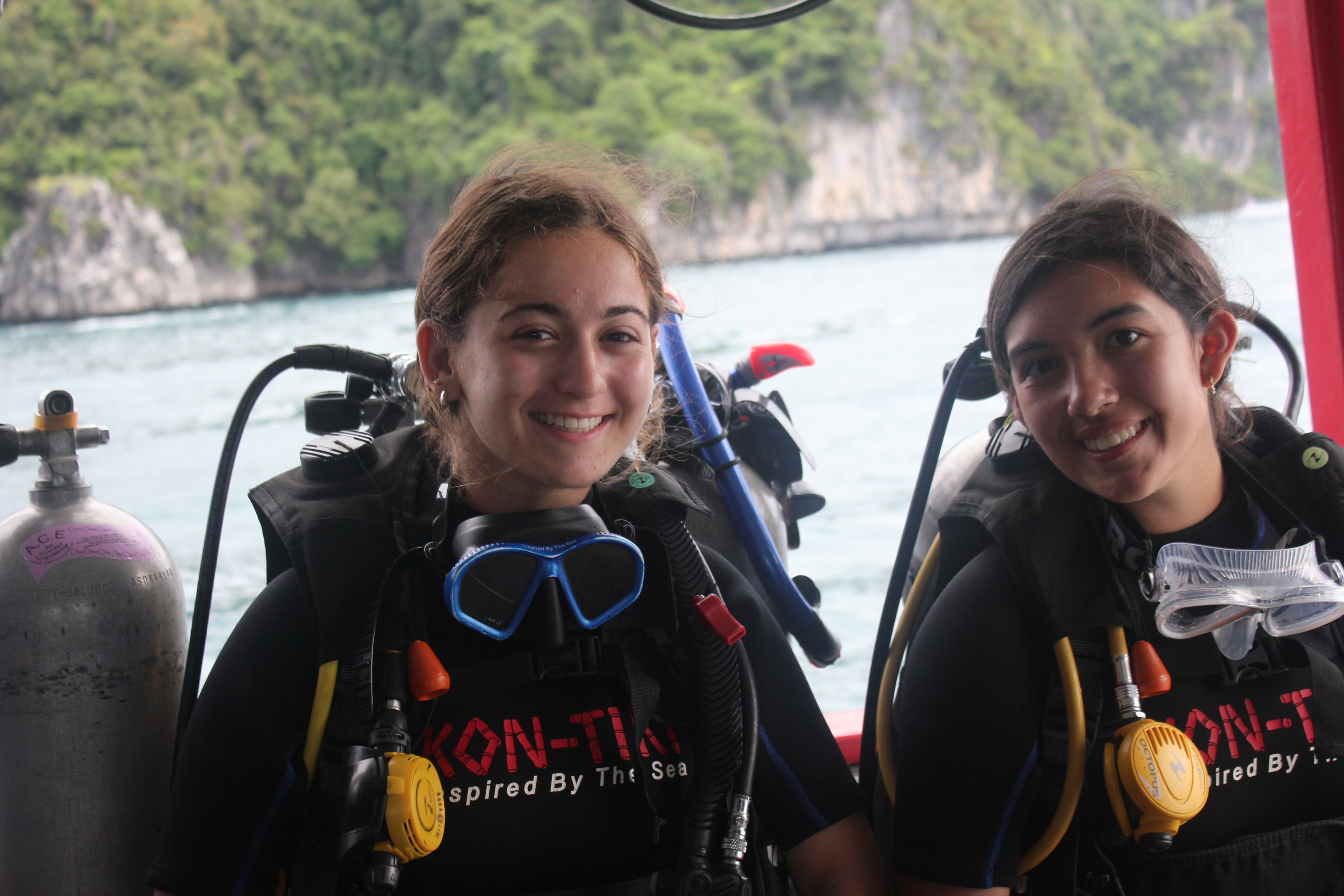 The final days of Trip T1 were spent in the vibrant beach town of Krabi. However, we took our relaxation time quite seriously. From Kayaking, Snorkeling, Scuba Diving to island hoping – we really packed it in. 
Our first day in Krabi was spent kayaking through mangrove forests, lagoons, and open water. At one point in the forest, we noticed a monkey swimming alongside our boats. We returned to our resort later that afternoon and enjoyed lounging by the pool, shopping at local markets and eating wood oven pizza for dinner! The following day, we had our first experience exploring the underwater life as we went snorkeling at several different sites. We saw beautiful coral and even a few clownfish…but this was only the beginning!
Scuba day had arrived – and the weather couldn't have been nicer. After a quick boat ride, we were brought onto a huge double-decker boat! The first floor was the scuba bay – all the equipment was stored here, and there was a living room area in the back to relax after diving. The second floor was a sundeck filled with enough refreshing drinks to hydrate a small city. We split off into small groups to receive our briefing on scuba theory and safety. Every group of divers mastered the skills necessary and was able to dive correctly. We saw incredible tropical fish and even baby sharks! After our great day of Scuba Diving, we went back to our living room area to relax and drink some tea and coffee.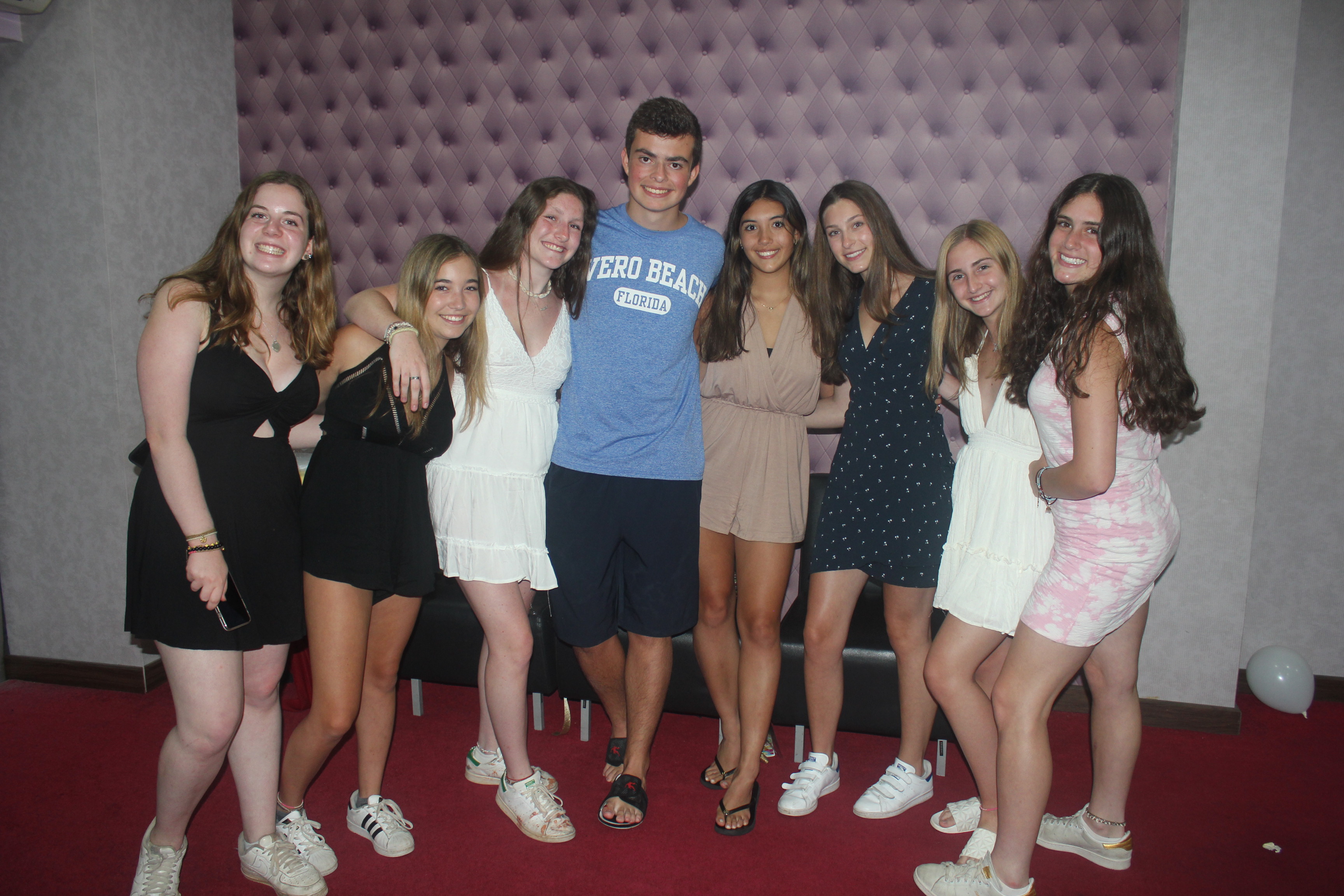 The remainder of our time in Krabi was spent relaxing at various beaches, taking the time to take in the journey we had just experienced. After soaking in the last few rays, we left Krabi for Bangkok. Immediately upon arriving, we went for a stroll at the enormous MBK Mall. We explored the stores, ate a good meal and later enjoyed watching "The Lion King" at the theater. Our tour guide Nadia said that people can spend upwards of two hours on just the first floor! When we returned to our hotel, we did the first of our closing activities. In front of the trip members was a line of small animal toys. They were tasked with collectively assigning each person with an animal that represented their personality and attitude throughout the trip. This resulted in hilarious, touching and insightful speeches about everyone.
Our last day in Bangkok began at 6:30 am. We drove out of the city in order to see the famous train market. Afterward, we went to the famous floating market! Returning early to the hotel, we spent a relaxing rest of the day at the rooftop pool in preparation for the evening banquet. Trip T1 arrived dressed to impress, in the same dining hall, we began our adventure. Same food, same hall, same people – but something was certainly not the same. We had all grown together, from the jungles of Mae Salak to the primary schools of Chiang Mai. We worked through fears, pushed our limits, and gave back to the community. To close off the trip, our Trip Director Charlotte created paper plate awards to give to all the trip members. Accompanied by a speech, these awards highlighted everyone's unique contribution to the group. 
We are all ready to return home, with new stories, and new friends.
The Westcoast Blogger
Want to volunteer in Thailand next summer? Check out our 25-day Thailand Community Service program! To browse through all our summer programs, click here.