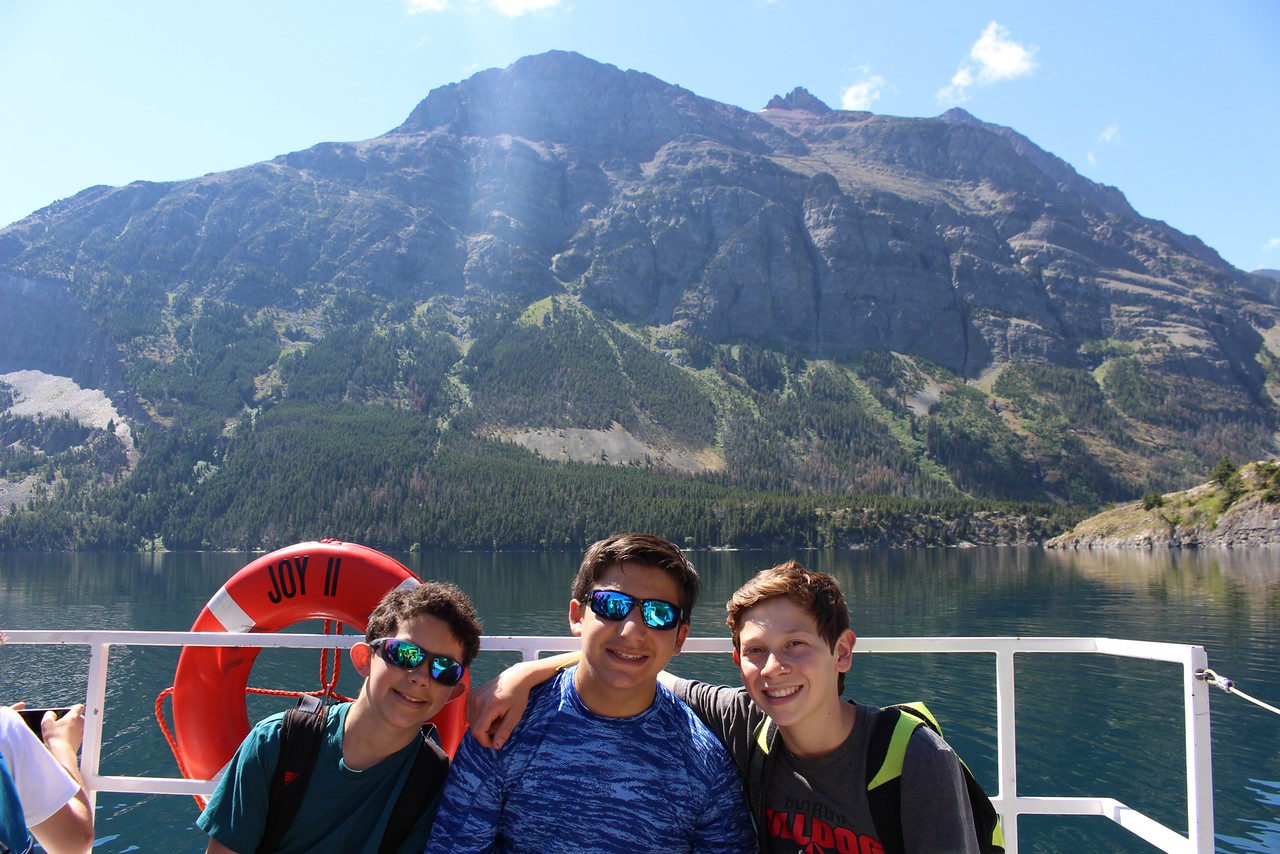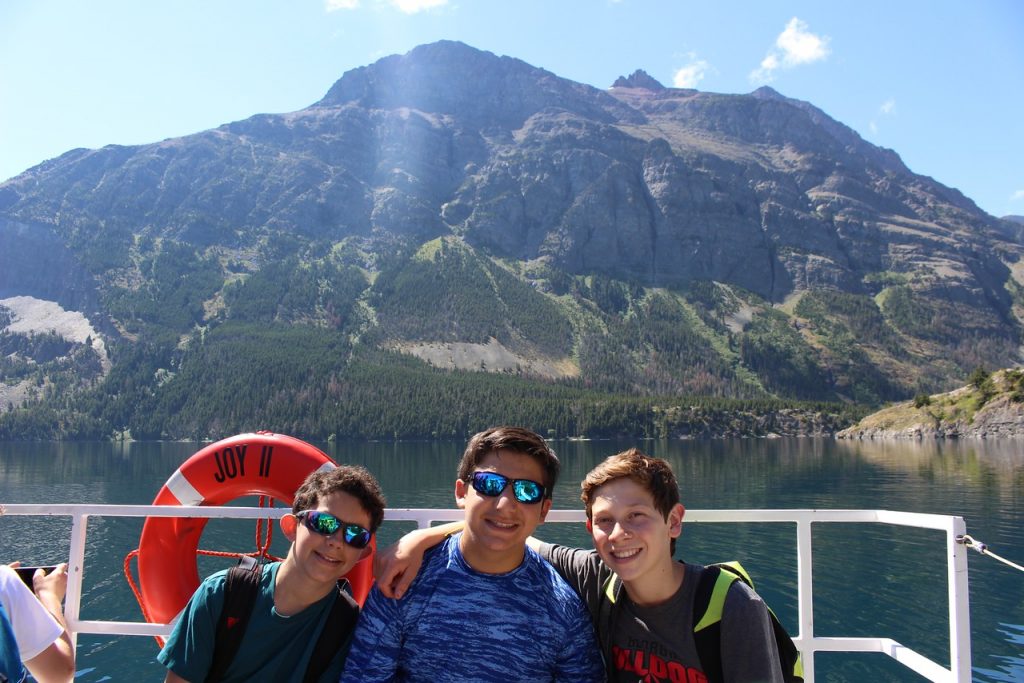 Hi all!
The Calgary Stampede was an exciting time for all our Trip Members.  They especially liked the fun food like funnel cakes and deep-fried Oreos. At dinner, our group made friends with our waiter who took great care of us and brought everyone red foam Canada hats. The next morning, we went bobsledding on a real Olympic track – what a thrill!  And we also saw the Jamaican bobsled that was used in the movie Cool Runnings.
In Montana, we explored beautiful Glacier National Park and enjoyed a sunny day hiking and boating through the mountains.  Back at the campsite, the group was split into teams for fun Olympic-style competitions.  Favorite moments included a bus scavenger hunt, watermelon eating, toilet paper mummies and trivia. The teams created cheers, songs and a poster with their team name on it. After dinner, everyone presented their hard work in a cheer off.
The next day we were off to Montana State University and enjoyed a relaxing night with popcorn watching Ghostbusters and Central Intelligence with our new friends.  We are now enjoying being in Jackson Hole, Wyoming and will tell you all about it in a few days.
Until next time,
The Westcoast Blogger
Interested in our USA and Canada tours? Learn more about Westcoast Connection's Odyssey 17-day and 25-day itineraries.
Save