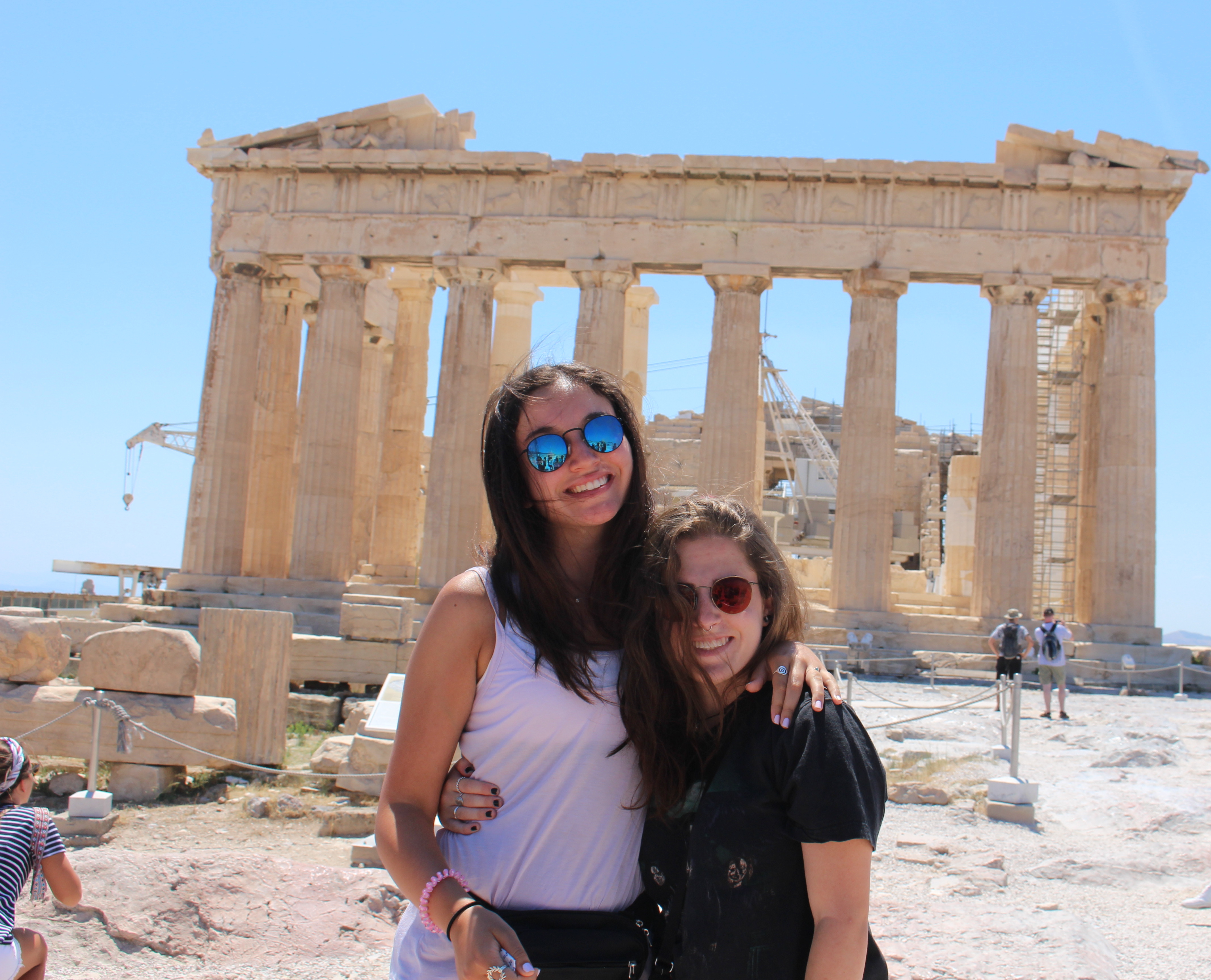 Hello family and friends from us here on the ferry to Santorini!
Our adventure together began in Athens, touring the Acropolis site and sipping on strawberry and lemonade slushies. It was amazing to look out from such a historical site and see the entire city of Athens (named after the Greek Goddess Athena which we learned on our tour!). After, we enjoyed our first dinner together in the Plaka District at an outdoor patio with live local music.  Dinner couldn't have finished fast enough so we could sprint  to indulge in gelato following our dinner.
The next morning we hopped on a boat and sailed our way to the beautiful island on Naxos! On the ferry we bonded through new experiences and laughs that we will genuinely keep laughing about the rest of the trip. Once in Naxos, Zoe, Taylor, Rachel, Liv, and Erica got fish pedicures while others explored the city center in search of finding some hidden treasures.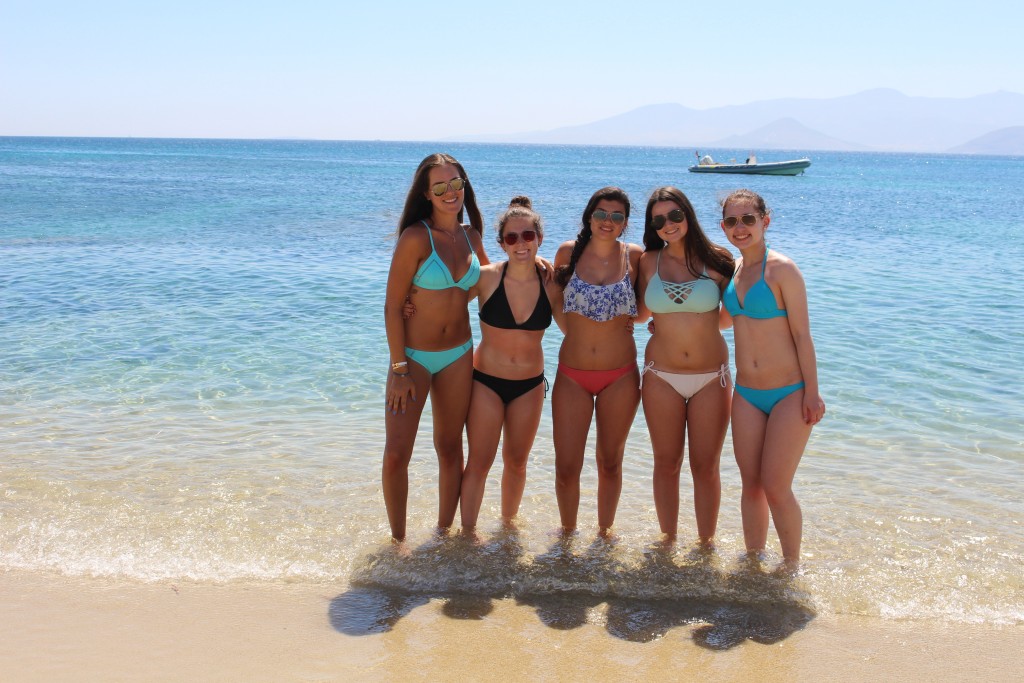 The days to follow were filled with adventurous activities like scuba diving, snorkeling, and biking! Romy and Abigail killed it mountain biking, leading the group the entirety of the ride and smiling the whole way through. In the water scuba diving Tyler, Isabel and Jenny were in a group with their scuba guide and he let them feed fish from their hands! It was one of the coolest things we've gotten to do on our European excursion. Peri, Seth, and Kendal searched the waters for fish from above with the help of their trusty snorkels! We all had an amazing time. Some of us were breathing under water for 45 MINUTES.
After a couple days of soaking in the sun, we were rewarded during dinner with a surprise parade and fireworks at the waterfront! Peri even ran into a close family friend across the world! We were really lucky. Right before we boarded this boat to Santorini, Jenny got the whole line laughing by blasting our morning mix and getting everyone dancing.
Our trip is really chugging along, making amazing connections with each other as well as having laughs with locals. We're going to be making the most of our next few days in Santorini and can't wait to share with you our experiences from the island. It's crazy how fast all of these fun times move.
Stay tuned,
The Westcoast Blogger 
Are you ready for this experience? On our 25-day tour to Greece and Italy, you will discover all wonders of these summer destinations, including the greek islands.