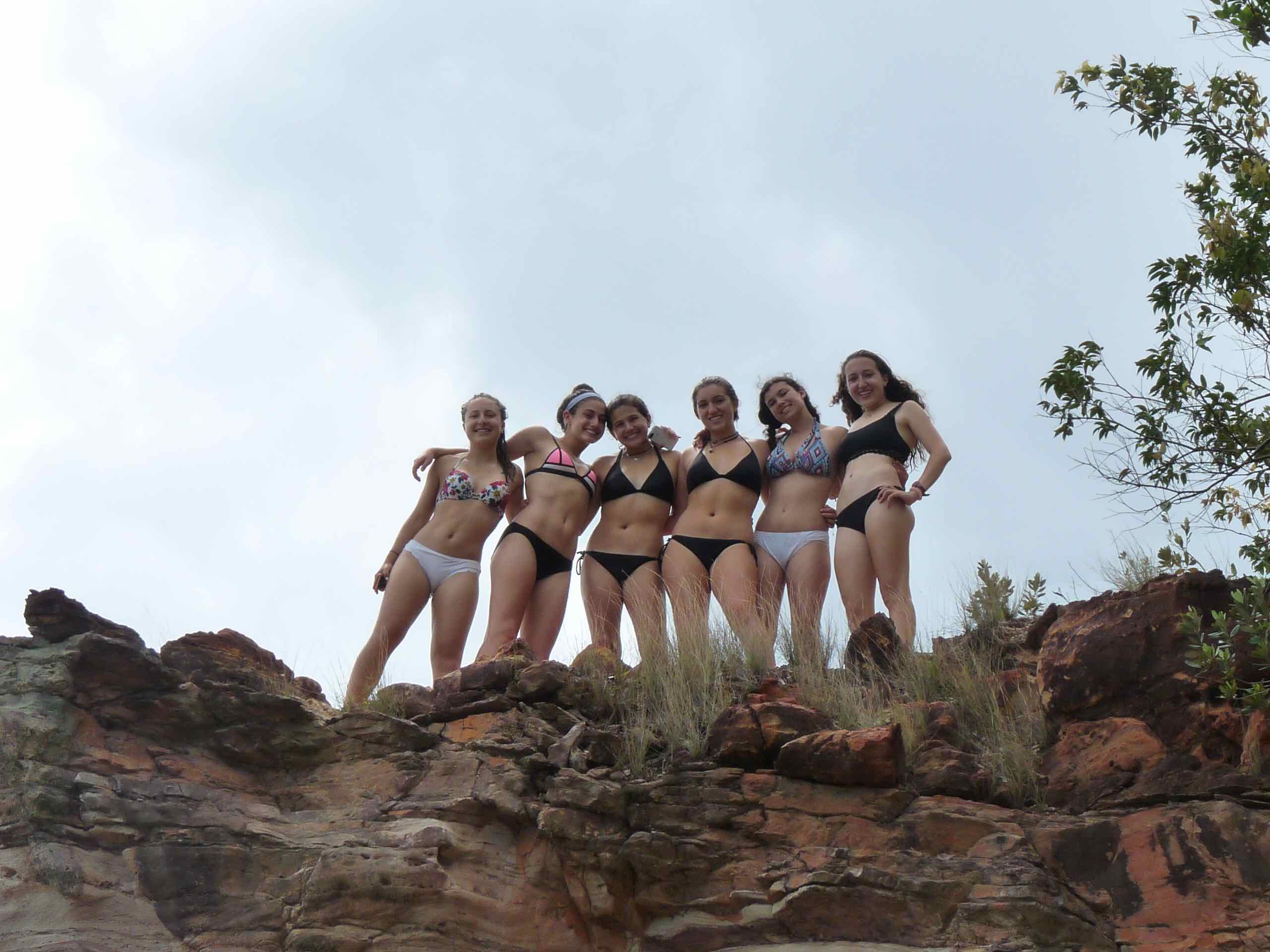 Greetings from Krabi!
After an incredible two days of working with the elephants at the Patara Farm, we ended our fifth night in Chiang Mai with a trip to the night market where we watched four different Muay Thai kickboxing fights. As we cheered on our favorite fighters, we all made sure to take notes to get us ready for our own Muay Thai class scheduled for the following day.
We kicked off the next morning with a trip to Wat Doi Suthep, a scared mountaintop temple located on the outskirts of Chiang Mai. We had the opportunity to tour the temple, view the meditation center and enjoy beautiful sights of Chiang Mai from up above. After a few photo ops, we headed to a nearby mountain village where trip members perused various shops selling locally made crafts. After picking up a few souvenirs, we put our endurance to the test as we enjoyed a Muay Thai kickboxing class. Over the course of the afternoon, we learned the basic stance, punches and kicks commonly used in the fast paced sport. We then each had the opportunity to get in the ring and have a one on one fight with one of the trainers. While it was a physically strenuous afternoon, it was a major highlight of the trip!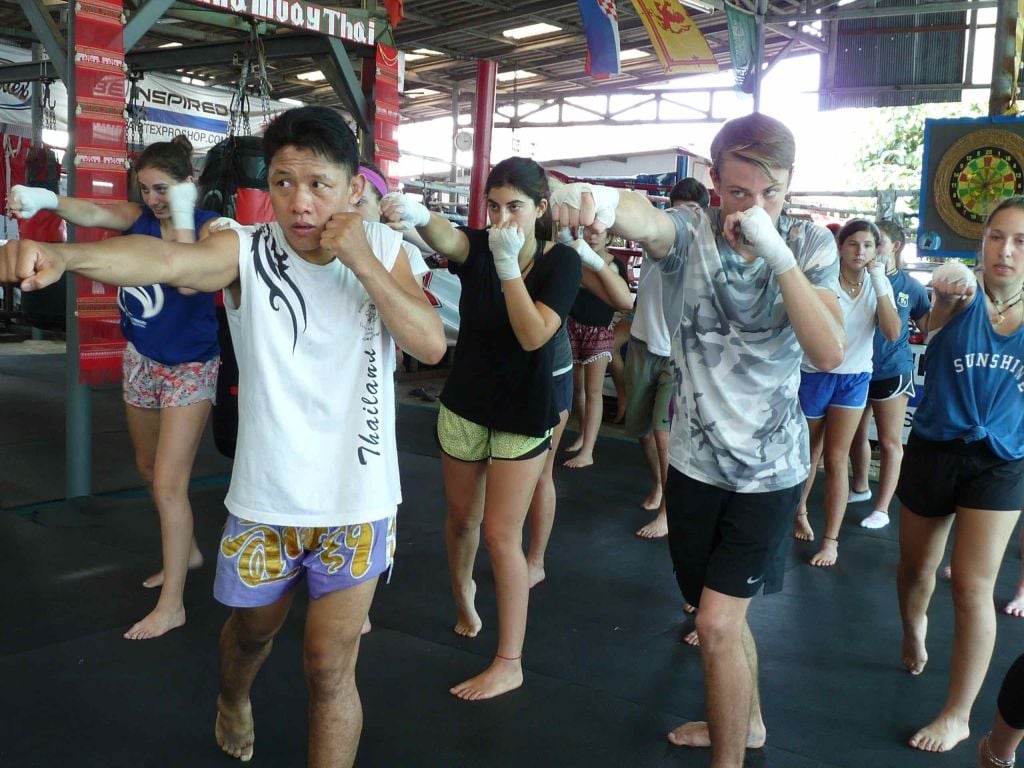 The next day, we travelled to Krabi by plane. Following our morning of travel, we ended the day with a delicious rooftop meal overlooking the ocean. Once we satisfied our bellies, we explored the local shops and took a scenic walk home along the beach. Come morning, we wasted no time discovering our newest destination as we set off on a kayaking adventure throughout a nearby mangrove forest. As we kayaked our way through a twisted pathway of trees, we took in the breathtaking sights and even caught a glimpse of monkeys, lizards and other local wildlife. We then kayaked to a secluded beach where we enjoyed a refreshing swim. Before finishing our kayaking adventure, we stopped at another beach where many of us participated in a fun filled mud fight. To end our action packed day, we played the Dating Game where Trip Members competed for each other's affection by answering a series of funny questions. It was a fun and laughter filled end to our day.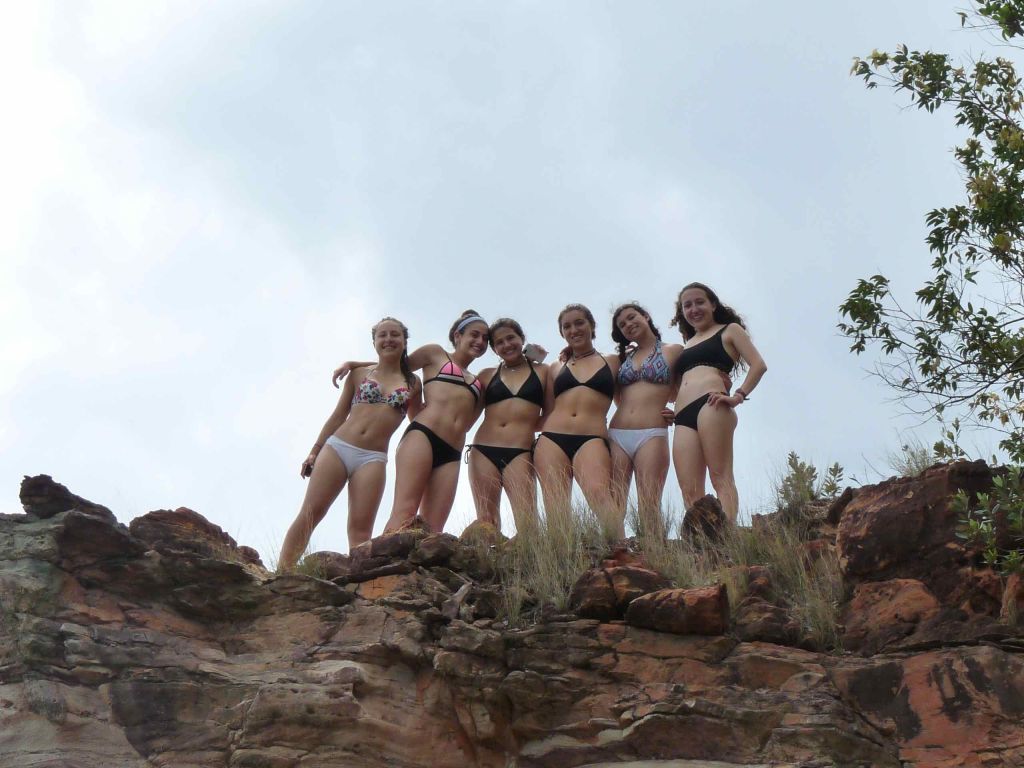 On our third day in Krabi, we set off for Chicken Island by longboat. We began by enjoying some swim time at the beach and then put on our gear for some snorkeling. After watching the colorful fish swim by, we ended the day with an incredibly relaxing afternoon at another nearby beach. It was the perfect way to recharge our batteries after an action packed itinerary.
Today we enjoyed a boat ride to Ko Phi Phi for a day of snorkeling and scuba diving. As we arrived at Viking Cave, everyone was blown away by the vibrant turquoise color of the water and the beautiful rocks in the distance. Once we received our safety briefings, we got into the water for our scuba diving adventure. As we swam below the surface, we had the opportunity to see countless colorful fish and fascinating plant life. On our ride back home, we enjoyed some hang out time where we all caught some rays and took a relaxing nap on the boat. Many trip members expressed that this was by far their favorite day of the trip.
Tomorrow is our final day in Krabi and we then head off to Bangkok before we say our final goodbyes. It is hard to believe that is almost time to say farewell, but we have all formed friendships and created memories that will surely last a lifetime. While we miss everyone back home, saying goodbye to this beautiful country and all of the new friends that we have made will not be easy.
Sending our love,
The Westcoast Blogger
Do you want to be part of this community service program? Check out our Thailand trips for students and get ready for the experience of a lifetime with Westcoast Connection.