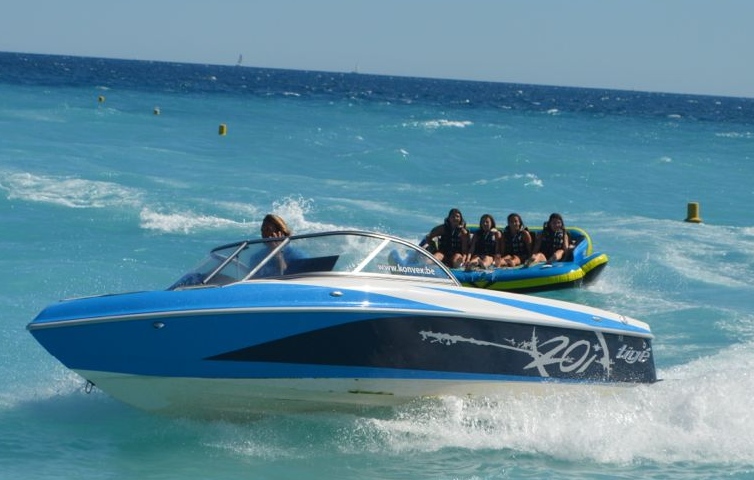 Bonjour!
After 28 days of traveling through numerous and beautiful cities in Europe, we have reached our final destination: Nice. Our path to Nice included the lovely city of Florence, our last Italian destination, and a quick visit to one of the world's smallest countries, Monaco.
Our time in Florence definitely gave us a true Italian experience. Upon arrival, we got to attend a cooking school, where we made pasta and other Italian treats from scratch. Jake and Ryan Z. cut the tomatoes perfectly for the bruschetta, while Max W. and Mackenzie sliced the bread. Andie's love of cooking was of great help as she shined in preparing the cakes and pasta dishes. Our meal felt like a true family dinner!
The next day we got to see the famous sites, masterpieces, and scenery of Florence by foot. Our walking tour led by Marcello Bellini took us to Michaelangelo's famed David, the Pontevechhio bridge, and the magnificent Duomo. Michelle made sure to get the perfect selfie with the David statue. Lindsay, Harrison, Mykah, and Jason climbed the 464 steps to the top of the Duomo, the Florence version of a skyscraper. They were all amazed by the views of the entire city of Florence. Gabe was even able to capture stunning panoramas.
As we said ciao to Italy we said a quick hello to the leaning of tower of Pisa where we all tried to use our strength and help the tower not tip. The group really enjoyed our dinner stop in Monte Carlo, a beautiful upscale city on the coast of Southern France. Max M. and Andrew were amazed by all of the yachts in the harbor and started dreaming about having one of their own yachts in the future.
Our final day of our European excursion was relaxing and allowed us to reflect on the fun and adventure we all experienced with each other in the past month. Great fun was had by all at the watersports beach in Nice. Ashley, Paige, Hallie, and Allie were the first of the group to ride the "couch", a tube for four people.
Sadly, all good things must come to an end. As we say our goodbyes and head to the airport to catch our flights back home we look back on all of the experiences we have had on the past month. We toured some of Europe's most renowned cities, biked through Annecy and Amsterdam, skied down the Swiss Alps, rode gondolas in Venice, ate plenty of crepes and gelato, and made friends and memories to last a lifetime.
We can't wait to share our stories, pictures and memories with our friends and family back home!
The Westcoast Blogger
Interested in learning more about Westcoast Connection's student European tours? Explore our European Discovery 22-day and 30-day teen tours!