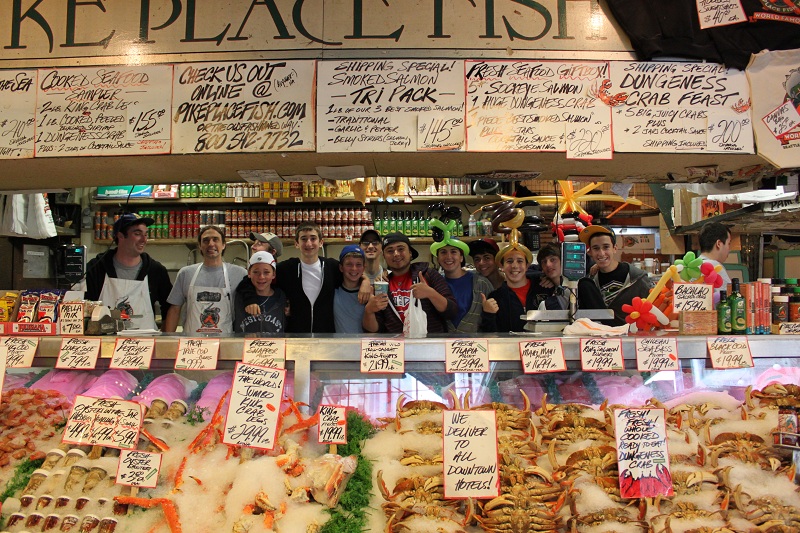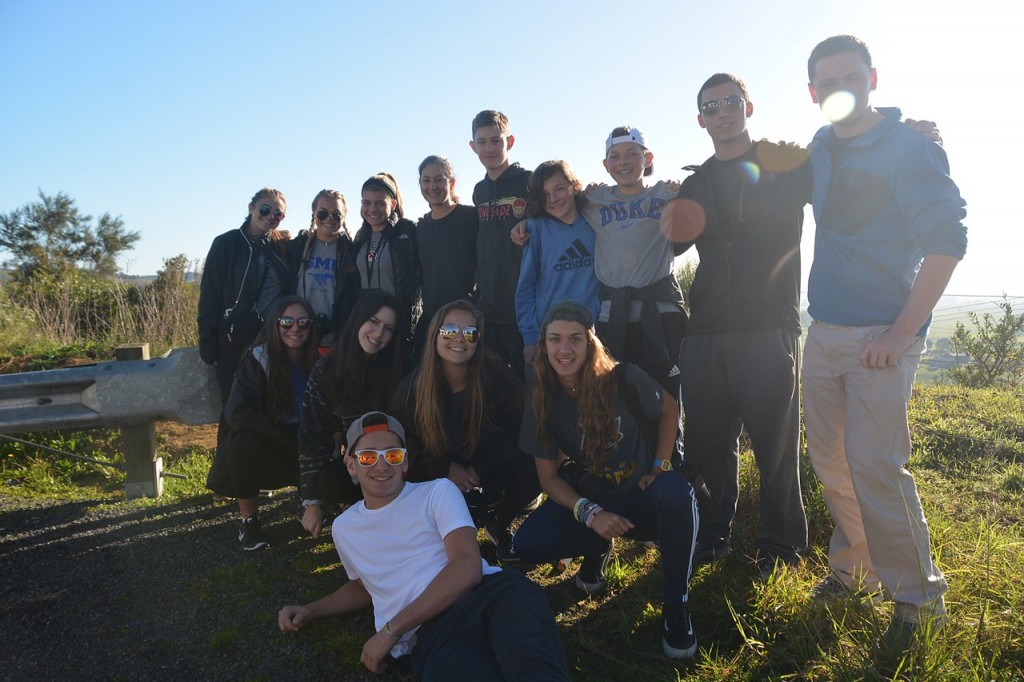 Kia Ora (or hello) from the other side of the world! After all our travel, we made it to beautiful New Zealand and its capitol, Auckland, where we spent the day exploring and getting to know our new summer family.
Eden enjoyed the view of the city from the top of Mt. Eden, which the kiwis must have named after her in anticipation of our arrival.
After a nice first day all together, the whole group joined a Hare Krishna parade as they danced through queen street, which is one of Auckland's main thoroughfare.
Our next stop was Rotorua, a place famous for its geothermal activity, similar to Yellowstone, which we entered with a splash as we rafted down the Kaituna river. Matt and Eli went for a swim after rafting over the famous twenty two foot high waterfall, a true highlight for the whole group.  After a fun filled day of rafting we hit the bowling lanes where Michael striked out!
We all had a great time trying New Zealand's famous zorb, an adventure sport invented and perfected here in Rotorua. Eli especially had a great time as his sister Eden rolled right over him on her run! We then relaxed at Hell's Gate where we covered ourselves in mud and entered the natural hot springs. We finished off the day learning how to do Tim Tam slams!
That evening our whole trip mastered the Haka, a traditional Maori war dance, which a Maori native taught to us. Chief Gaby lead us through it, with Hannah following close behind and Dani L. thoroughly enjoying herself. Adam showed off his new Haka skills to the Maori people at the Maori village the next day. Seth demonstrated his strong agility skills in a game played by the Maori children.
On our last day in Rotorua, we enjoyed the view of the lake from above as we rode the luge down the mountain. We all had a wicked time!
After Rotorua, we spent a wonderful day and a half at Blue Duck lodge and farm, where we stayed in between mountains by a beautiful river in what can on,y be called the true New Zealand. Michael found his happy place as we explored the area which is home to 7000 of New Zealand's sheep, and Dani M. created a new natural skin softener from mud!
We have now arrived in National Park, which is home to the famous Mt. Doom from the Lord of the Rings. We are all super excited to be continuing this adventure – until next time!
The Westcoast Blogger