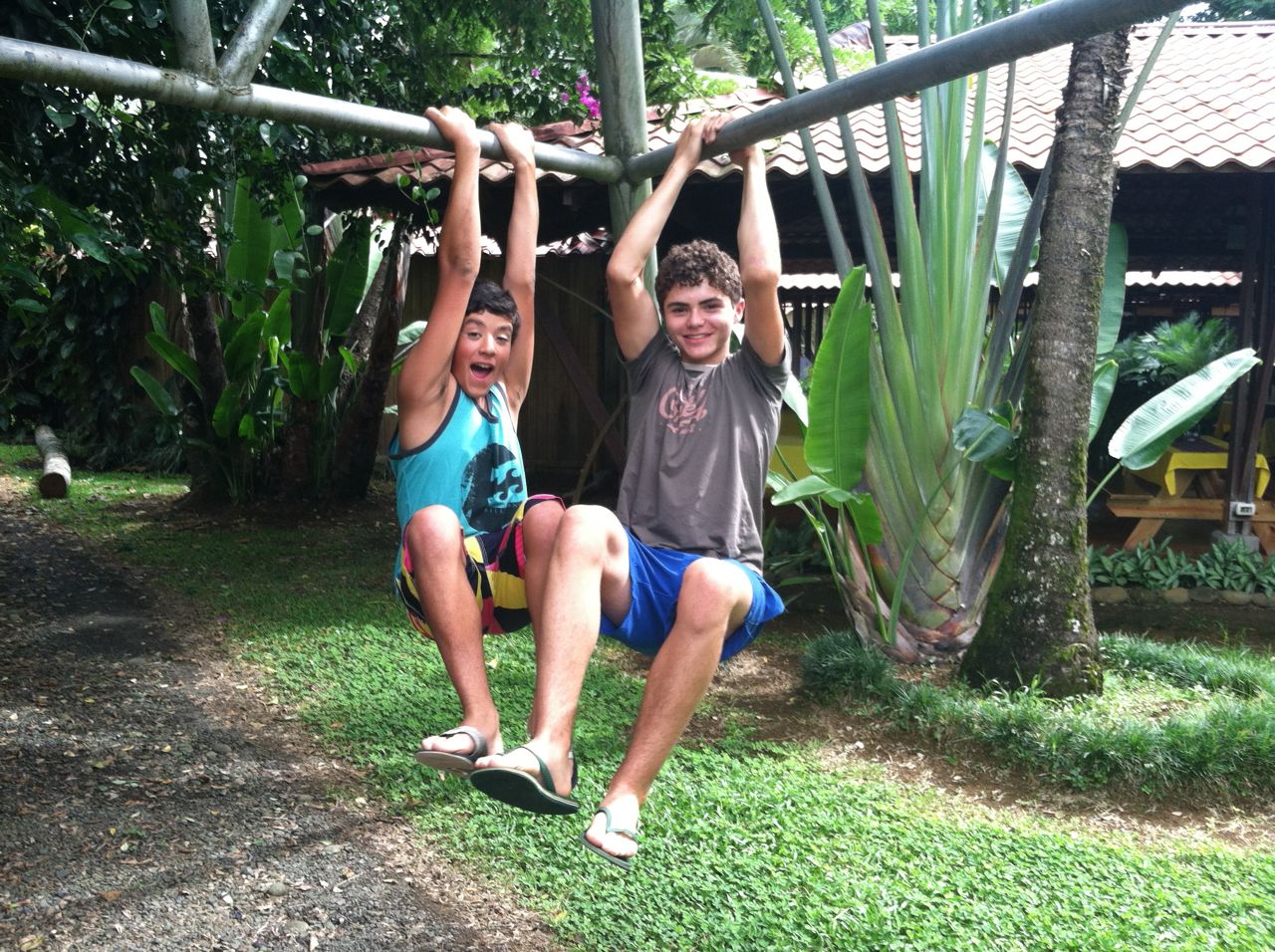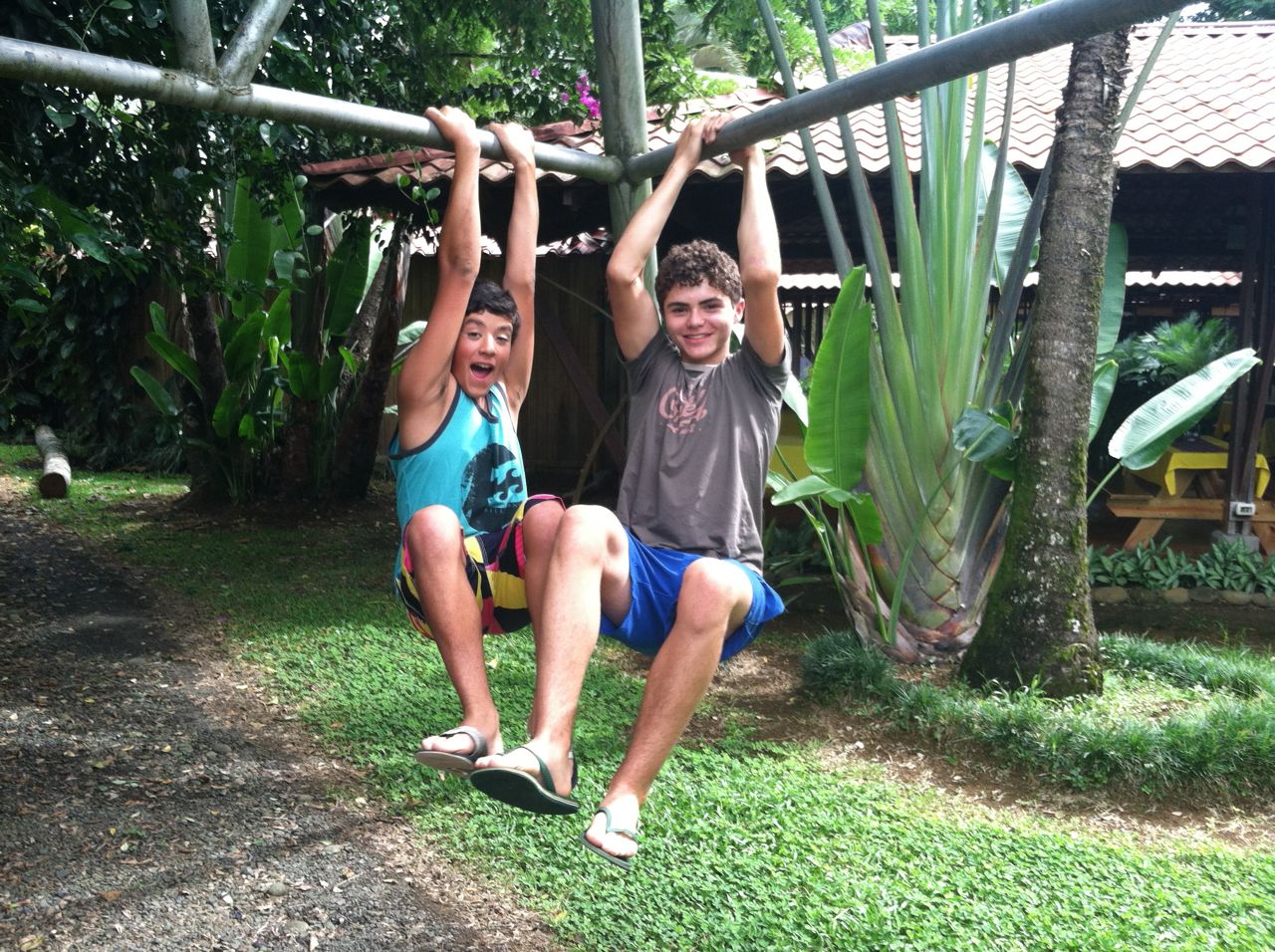 Another update from Costa Rica Community Service:
Hola!
On Sunday we started our work with Habitat for Humanity. First we got to meet the Costa Rican families that would be receiving the houses we were working on and played games with their children. Adrien a 3-year-old local boy was extremely popular with the group.  Chloe and Juliana both got to practice their Spanish while trying to communicate with Adrien and the other children. Everyone loved interacting with them!
At the work site, the group was split into two groups. The first group was in charge of sanding doors while the second group was in charge of moving rocks from the trenches that would have plumbing for the houses.  Lily was a natural! The door that she sanded turned out to exceed everyone's expectations.  Sean found an incredibly large rock deemed "Big Kahuna" by the group. Sean, Ben, Noah, Alex and Aspyn worked together to dig it out! It was a very proud moment for them.
The second day on the site, the group was once again split into two. The first group was in charge of digging 3 foots holes for the electrical posts, while the other group continued to move and clear the rocks.  Both tasks involved patience, and determination. To keep the diggers motivated a contest was devised. The contest was to see who was able to dig the deepest hole by lunch time. The three teams were:
1) Kylie, Jenna and Emily
2) Chloe, Drew, Jojo, and Jessica
3) Annabel and Zoe
All the holes were extremely well done but the winning team was Annabel and Zoe!
After lunch and after all our work was complete, trip members played a soccer game with the local children. The teams were boys vs girls and least to say the Costa Rican children showed our teens a thing or two about soccer!
Today we are off to new adventures- zip lining and horseback riding! Talk to you all again soon!
Pura Vida!
The Westcoast Blogger