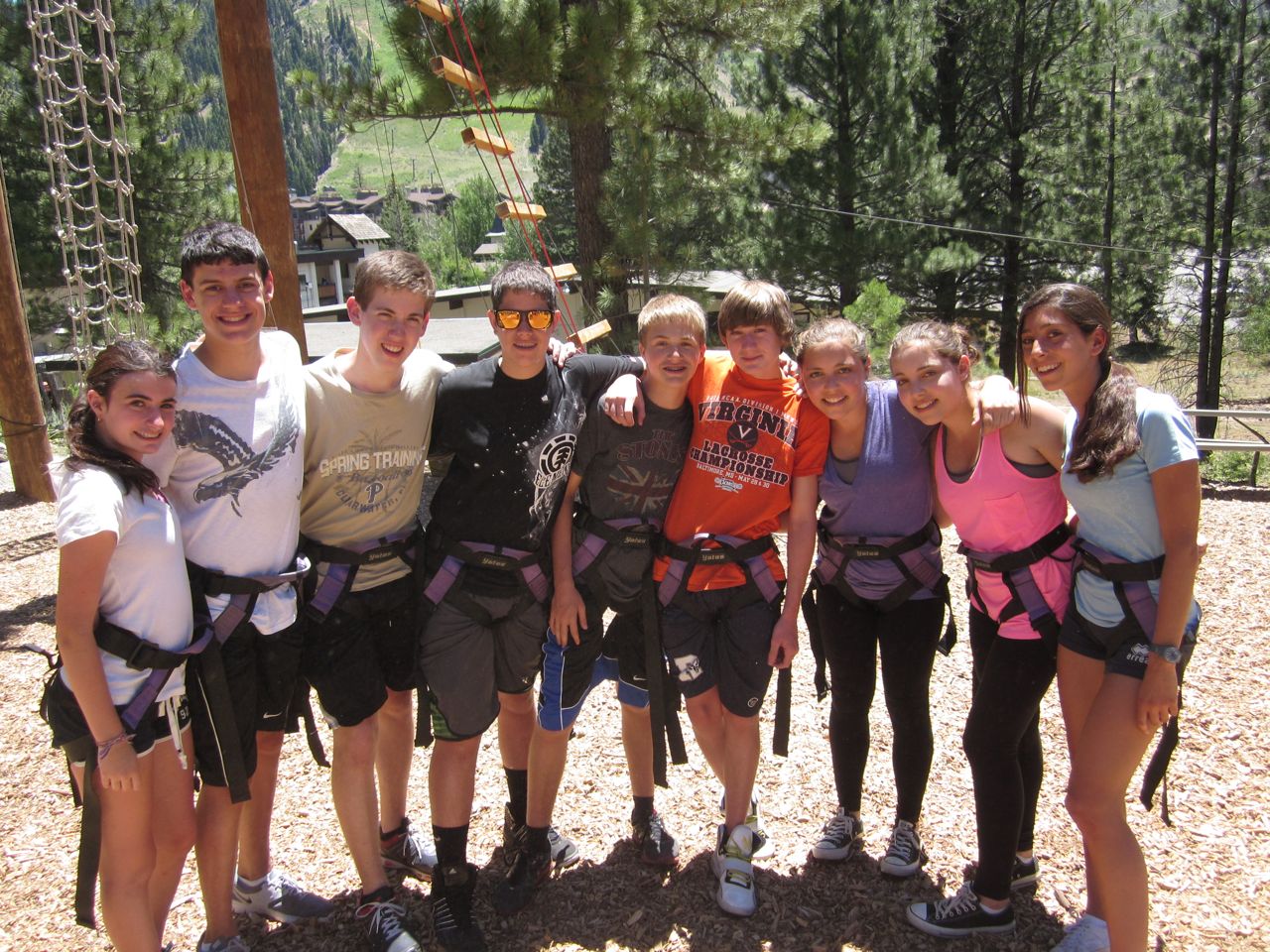 Hello again from Ultimate California!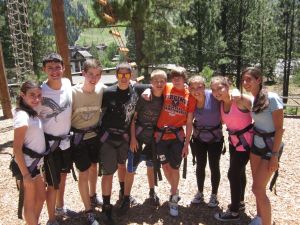 How many people can say they wandered into Nevada for a few hours to go white water rafting on their way to the famous Lake Tahoe? Well, all of your kids now can say so, and the weather was perfect for a little water fun. Libby can say from experience that the water was great! Squaw Valley was a perfect picturesque lodge to stay at for those few days, nestled right at the bottom of some precipitous mountains. Olympians once stayed at the same location! The village was a peaceful change of pace from San Francisco, and we all enjoyed a tasty dinner at the Auld Dubliner after our long day. The next morning we were ready for more action, though, and our day was filled with wakeboarding, water-skiing, and tubing. I personally saw Sammy, Samara, and Hayley love bouncing around on the waves during tubing.
All that frolicking on the water wasn't over, though. The trip members relished the serenity of our cruise on the lake by either sitting on the top deck watching the mountains pass by or by taking a nice nap in the sun. Our last day in Tahoe was equally great, with an intense ropes course and movie night in the condos! It was an ideal way to unwind before our drive to Los Angeles, a place Jesse was especially thrilled to go to. Disneyland was high on everyone's priority list, but we all got a real sense of satisfaction from helping out at the LA Food bank in the morning. Sorting plums never got dull, what with Cara singing her "Plums on the Ground" song, and Jillian sporadically commenting, "These plums look delicious!" The trip members even came up with their own food bank jargon. The boxes where the bad plums were stored bore the letters LARF on them, and more than once I heard Katie say, "Sophie, can you LARF this for me?" It was great for the kids to learn about hunger in LA, and to make a difference before they went for a day of sheer awesomeness at Disneyland. Sophie and Celine faced their fears on the roller coasters, and a quote I made sure to remember them saying to each other was, "I don't know what I'd do without you. You push me to do things I'd never do!" Everyone jumped out of their comfort zones and had a great time because of it! A night of fireworks and Fantasmic closed the evening, and we left for UCLA fully satisfied with the magic of Disney.
Our adventures are bound to get even better as we explore LA more thoroughly, then travel on to San Diego. California is turning out to be everything the trip members hoped for and more.
Until next time,
The Westcoast Blogger