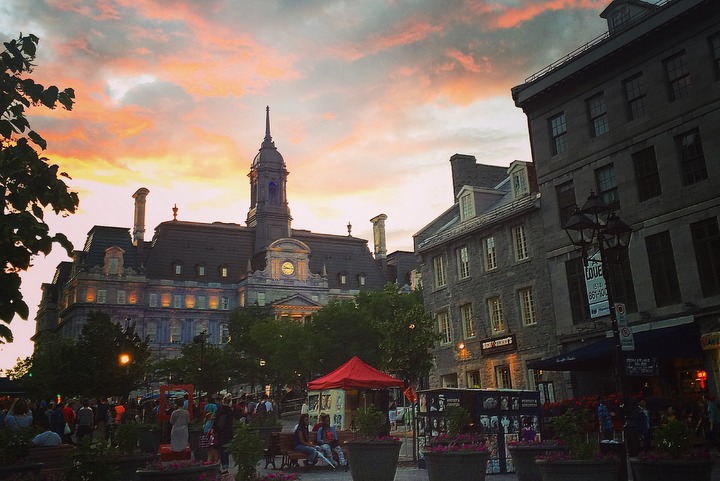 What an incredible group of students we have – lots of laughter and excitement right from the beginning! On the first day, students arrived in Montréal in many different ways, meeting each other on the plane, in the airport, or on the bus from New York. We arrived at McGill's Citadelle Residence, our new home from away home. Students met their roommates and settled in to their comfy two-bed dorms overlooking downtown Montréal. We played some icebreaker games to learn each other's names. We also found out that many of the Jazz Festival bands are staying in our residence! Some early arriving program members were even able to catch the opening act of the Jazz Fest and saw Bieruit, both on stage and checking out of our residence!
On Sunday we did a tour of the McGill Sports and Recreation facility and Callie and Rebecca got super excited to swim in the Olympic size pool! Martin C., our star weight-lifter, was glad to see the variety of equipment once he arrived. We then travelled to Old Montréal, where many program members decided that this was a good time to try some Canadian poutine including smoked meat and spicy Italian sausage. Next, we went down to the Port to take our jet boat ride. Class 4 level rapids? Our group in Montréal say "That's mad wavy", an adopted new slang from one of the program members. The waves we conquered included ones called Hurricane and Insane in the Membrane! Program member Tom and staff member Zach were the brave anchors on the boat having the water hit them first and helped the rest of us know which direction water was coming from a few seconds early. Back at the residence, program member Katie brought it to the groups' attention that Team USA would be playing in the semi-finals of the FIFA Women's World Cup on Tuesday night and researched what it would take so members of the group wanting to go could do it! Later we stumped each other playing Two Truths and a Lie – and we found out our group is impressive as some truths included saving a life, swimming with a wide variety of animals (including poisonous eels and piranhas) and landing a plane!
By day 3 classes began with the Montréal Culture class traveling all around the Old Port, learning the history of this incredible city that we get to explore over the next three weeks. Some courses also offered a chance for us to begin hands-on work, such as in 3-D Animation where members created their own 3-D dragon, and in Psychology where members measured the happiness of local Montréalers. Those in the French class were even able to use the phrases they learned that day to purchase ice cream after dinner en français.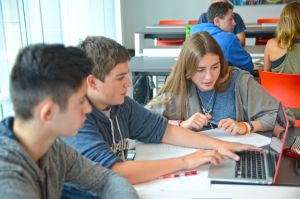 Day 4 was an action-packed day of classes and getting prepared for Canada Day tomorrow, our first theme day! For those going to the soccer match to watch team USA take on the top-rated German team, the energy was intense and ended with a 2-0 win for the Americans. The attendees were also in for a surprise, finding that Rose Byrne (star of The Neighbours) and Lucas Till (of Taylor Swift videos and Hannah Montana fame) were seated in the row directly behind them! Congrats again team USA!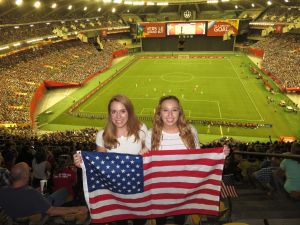 We're looking forward to the days to come, in which we will celebrate Canada Day and the 4th of July!
À bientôt.
The Westcoast Blogger
Be part of this pre college enrichment summer program: experience an academic life with the course of your choice in our 21-day trip to Montreal or extend it to a 28-day tour that includes Boston.