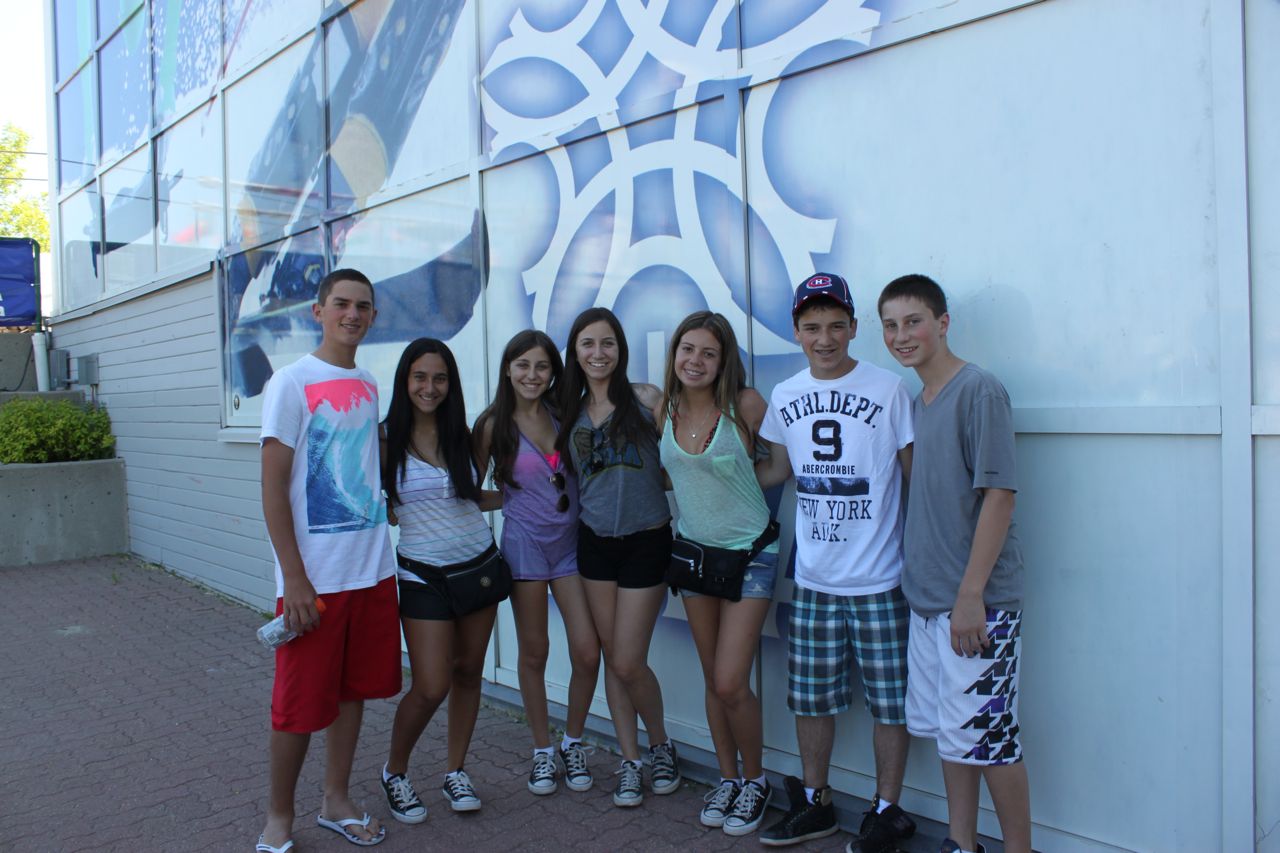 Dear Adventurer Parents,
We're currently writing to you from a beautiful beach in Ventura. Boy is the weather here phenomenal! The past few days have just whistled by in a blur and we can't believe that we're almost in Los Angeles. When we got to Lake Tahoe, we were told that the weather is absolutely beautiful exactly 345 days out of 365.
Upon our arrival, we managed to bring out our inner Adventurer and set up the tents at a record speed! The next day, we went zip lining and did a ropes course in Squaw Valley and it was so much fun! Olivia rocked the wooden bridge climb, despite her nervousness and Richard was a fantastic climber. Emmy persevered on the trust climb and jump activity and refused to give up. She was determined to make it to the top and she did it on her second try! After the ropes course, we went to discover the Olympic Village and stumbled upon Wanderlust, a yoga retreat and mini music festival.  There were cool things to do such as free yoga, free hair braiding, free manicures, and so much more! Toni and Ashley got their nails done, while Chad tried a dairy-free, gluten-free ice cream bar for the first time. We went back to our camp site that afternoon after an intense game of over/over on the bus and finished off the night with shooting some hoops and playing some volleyball.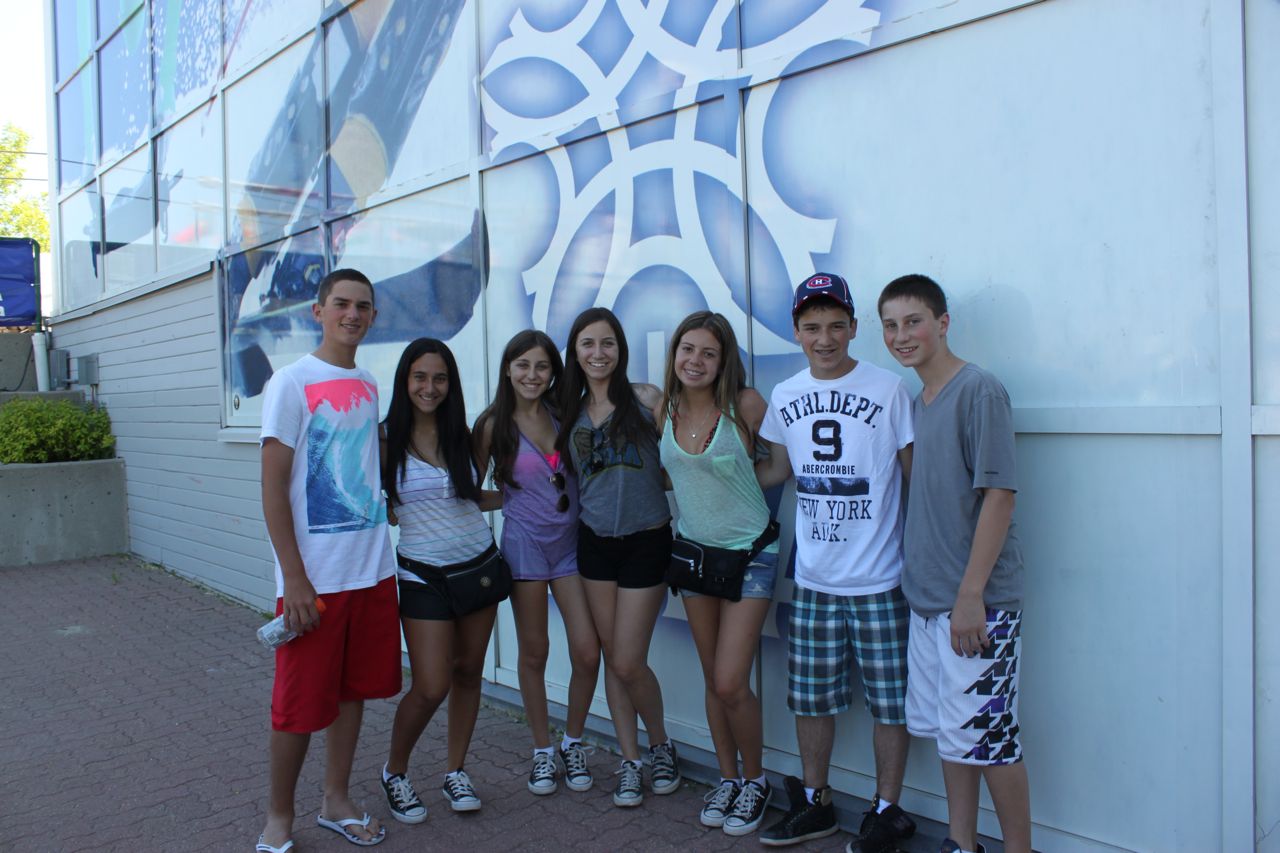 The next day, we found ourselves at the nicest beach we've been to yet, with soft, golden sand, a gorgeous view and clear blue water to boot! Aiyana got over her nervousness of tubing, while Gavin made hilarious faces on his tube. Julie rocked the water skiing and Shayne and John were having a blast wakeboarding! Zaki, Eden and Lauren had a splashing time in the water. That evening, we went to do our laundry but the power went out halfway through. Nothing to fear, we all had so much fun! The boys watched a movie, while the girls kept busy with a bunch of different activities. Melissa and Hannah painted their nails and put on "A Cinderella Story and watched it with staff member," Jessie. Jen, Sydney, and Kim coloured, Hallie made bracelets, Shauna, Gen, staff members Val and Sandra, and played heads up and even did some Zumba outside the Laundromat, courtesy of Talia, Mattie, Hallie, Lauren, Jessica, Julia and Mia. The girls even got free gourmet pizza from the Italian restaurant next door! That night, Sabrina also became the proud owner of a pet lemur named Lemur (pronounced Le-mer) and everyone on the trip now plays a roll in taking care of that stuffed bundle of joy. We finished off the night by meeting up with the American Voyageur trip at our campsite. Both trips had a great time by the bonfire where Louis-Alexandre, Justin, Oliver, Eric, and Mitch made some new friends!
We can't wait to see all the things L.A. has to offer.
Until next time!
The Westcoast Blogger