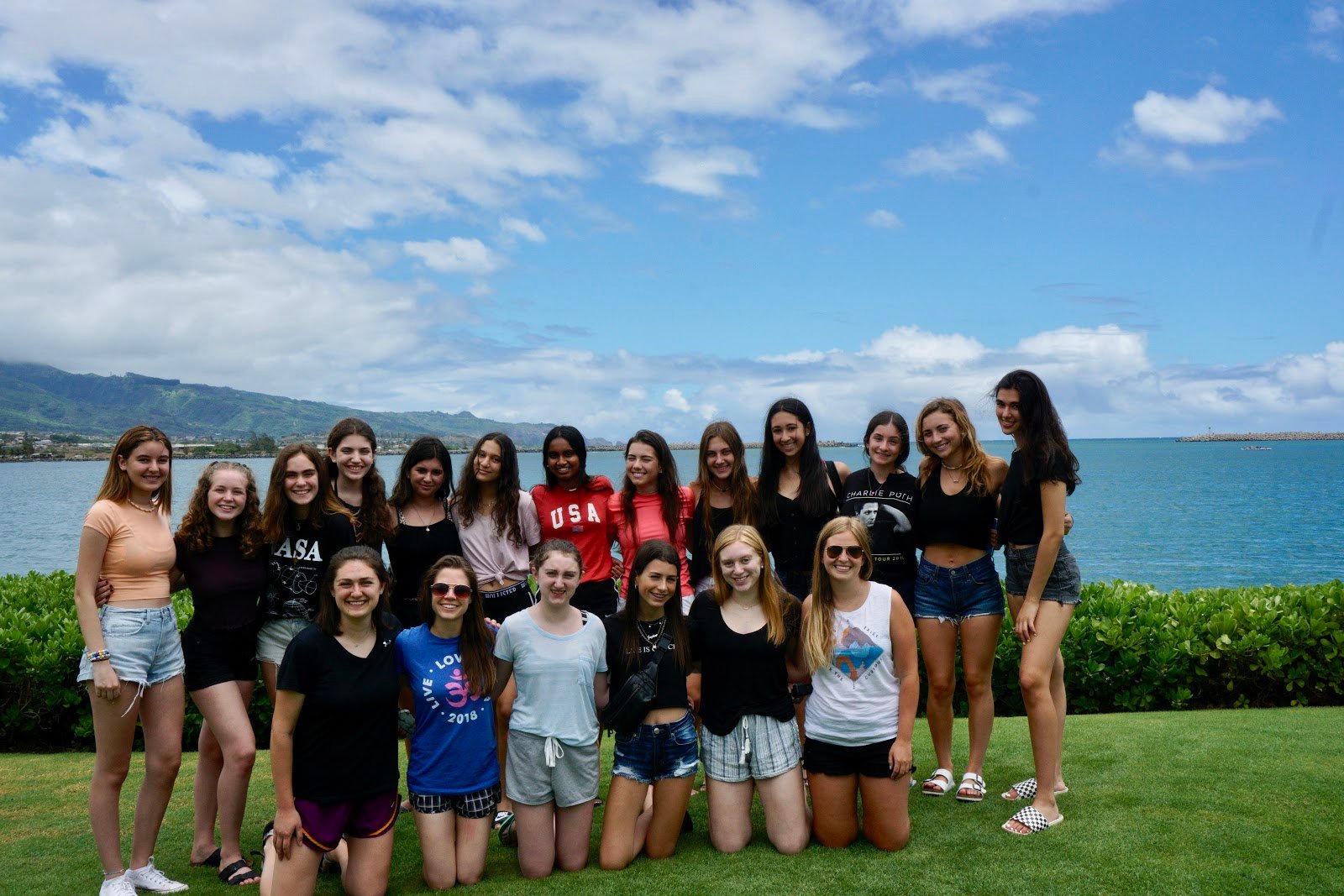 Aloha from Maui!
We fell in love with Maui's beautiful surroundings on our drive from the airport to the hotel. On our first night together, we spent our time admiring the contrast between the bright blue water and the lush green mountainside and playing some get-to-know-you games. We took in the breathtaking views while enjoying a delicious pizza dinner at our hotel. 
On Sunday, we celebrated Emily's birthday at breakfast with birthday pancakes. It was an amazing way to start the day! Next, we went on a snorkel cruise. It was a really special experience for all because we got to snorkel in Maui's world-famous Molokini crater!. As a protected marine conservation area, this uninhabited, crescent-shaped islet is home to an abundance of coral and colorful fish. We loved exploring Maui's sea life and taking selfies in snorkel gear! 
Emerging from the crystal-clear waters, we also enjoyed a delicious BBQ lunch that was prepared for us on board. Once we returned to the hotel, we cooled off and enjoyed some birthday popsicles (for Emily) before heading to Kihei for a delicious meal at a local restaurant.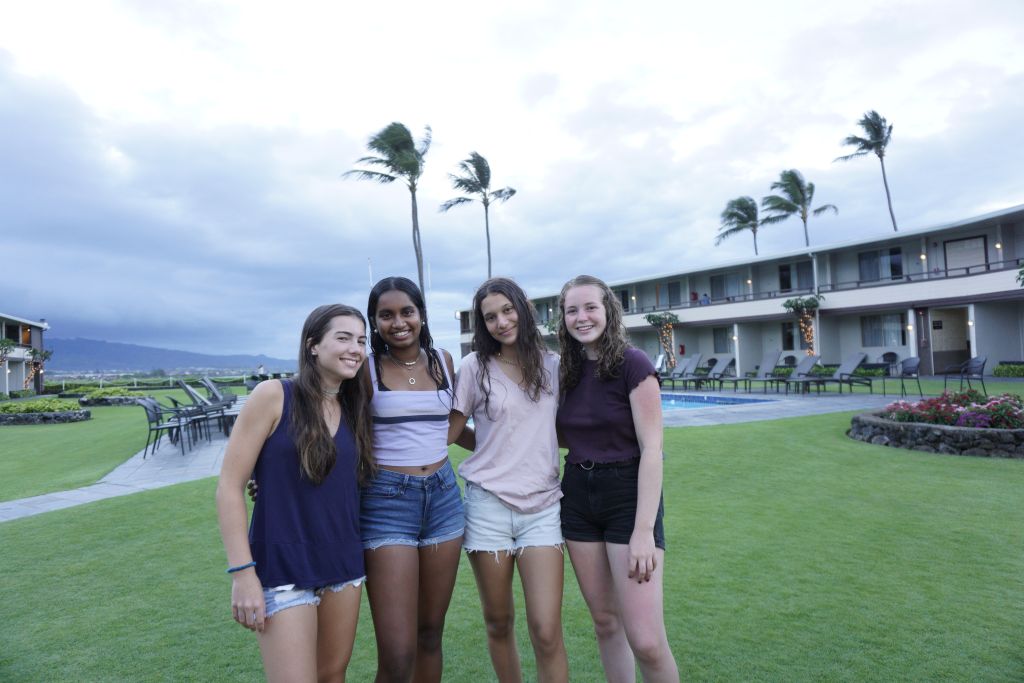 Monday was our first day of service at Kahului's Boys & Girls Club and it was fantastic! We started off our day together with some ice breakers including a giant rock-paper-scissors tournament. After this, we set up four different stations including board & card games, spa & yoga, sports, and arts & crafts. We worked together to facilitate the various stations as the children from the Boys & Girls Club rotated between them. 
That afternoon, we got together for a giant lip sync battle. Every group choreographed a dance to a different song and we had a blast performing them all at the end of the day. The friendly competition was even judged by the Club's executive director. 
After our day of service, we sat together and reflected on our experience. When sharing words to describe how we felt about our service, words such as "helpful," "fulfilled," "inspired," and "accomplished," were mentioned by our trip members. Needless to say, we were all excited and eager to go back the next day! 
For dinner, it was time for our first taste of Hawaiian cuisine which we all enjoyed. 
We have had a wonderful time in Kahului so far and are looking forward to more service with the Boys and Girls Club over the next few days!
Until next time,
The Westcoast Blogger 
Do you want to explore Hawaii and partake in rewarding community service projects? Check out our 21-day Hawaii community service program, for an incredible opportunity to explore its islands, its people and its culture.