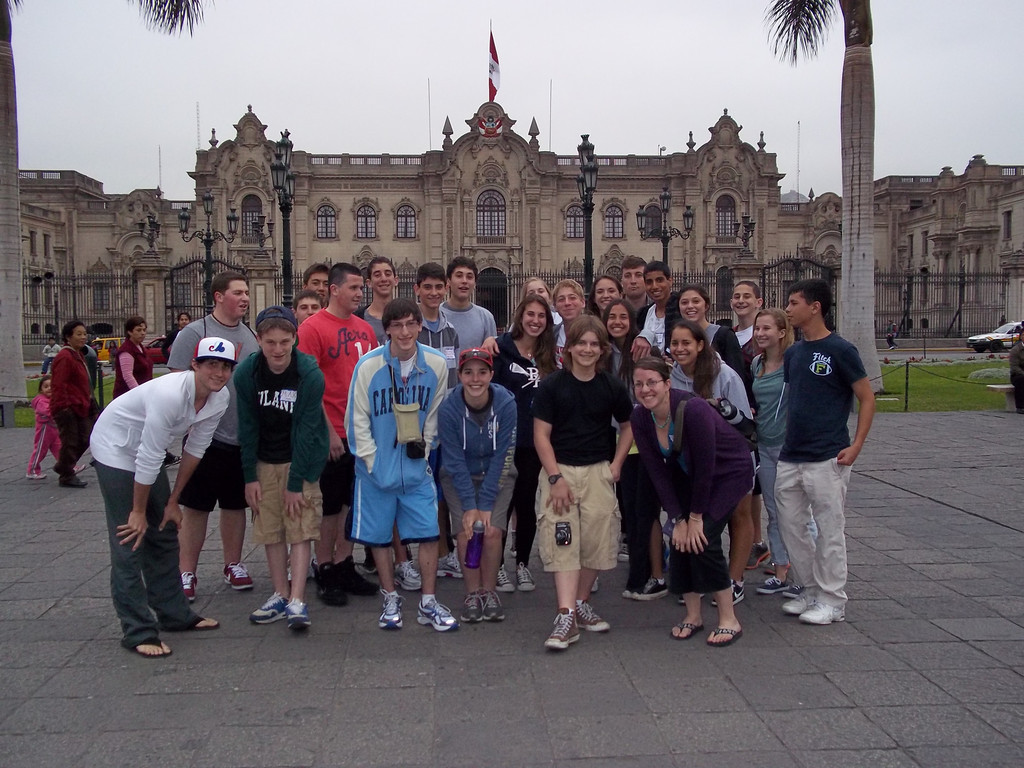 Our bus ride to the desert took us along Peru's magnificent rocky coastline. As beige dunes slid by, Sean exclaimed that it was his first time in a desert, and how incredible it was to be surrounded by miles and miles of sand! The landscape brought to mind iconic films like Star Wars and Aladdin. Huacachina, the small town where we are staying, is a natural oasis nestled in the dunes. The lagoon is fed by underground rivers, the lifeline to the region's farming. Tourism is growing here due to its proximity to these majestic sand dunes, which afford opportunities for one-of-a-kind adventure activities!
We've had two afternoons of thrills on the dunes, beginning with riding dune buggies. Like a cross between a Jeep and the Batmobile, these covered vehicles trundle over the sand at high speed! Our expert drivers knew the dunes in and out, and they carried us to several perfect spots to try sandboarding. This versatile activity can look like snowboarding or sledding, according to your preferred style. Mollie was a natural at it, and Michael even got some air! James, Max, and Delaney made some sand angels, and we all took photos silhouetted against the setting sun.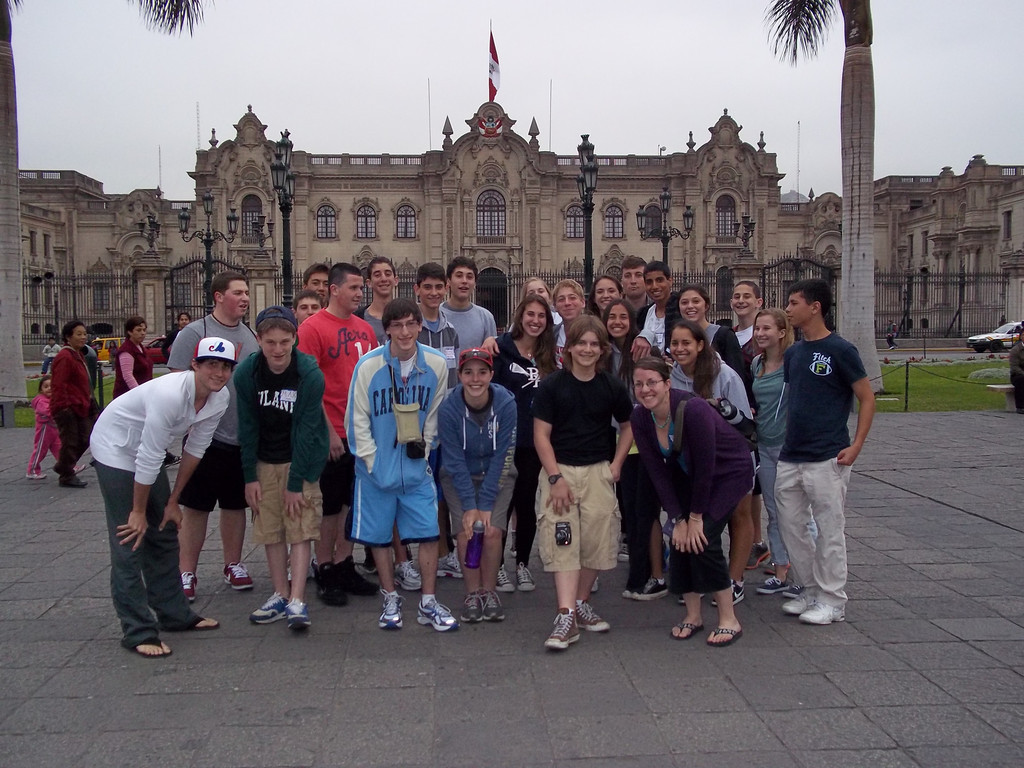 Yesterday we participated in our final service project of the trip. We visited a kindergarten called Colegio Virgen de Carmen, in the neighboring town of Ica. The school receives minimal support from the government beyond the teachers' salaries and the cost of utilities. There we did some painting and taught simple English lessons to the children. Jason helped patch up chipping paint on the school building, and Spencer painted over a growing crack in the wall surrounding the school in order to beautify the school grounds. Meanwhile, Emma T. and Justin collaborated on a mural including the Peruvian flag and crest, which features a llama, tree, and cornucopia. Aiden and Olivia painted a globe, while Cynthia used stencils to add an English and Spanish translation of the words, "Let there be peace on Earth and let it begin with me." Emi and Morgan included large flowers in pretty pastels. Our English lessons for the 4- and 5-year-olds were whimsical and fun. Emma Z. and her group taught the "Itsy Bitsy Spider" "o the class, and Tiffany's group taught "Head, Shoulders, Knees, and Toes." Niki and Gaby drew animals on the board to help the students practice their English vocabulary. The teachers and children were so appreciative of our time and energy, and assured us that we would be received with open arms if we ever returned to Peru.
That evening we did an activity together in which we each played 30 seconds of a meaningful song and explained why it's important to us. Brian played The Beach Boys' "Kokomo" because it reminds him of his dad and relaxing places. Sloan played "Riptide" by Vance Joy, one of her favorite songs. Zack chose a special song from his many years at summer camp. It brought us closer together and helped us open up a little more.
We can't believe our adventure is almost over! But we can't wait to see all of you!
Love,
The Westcoast Blogger