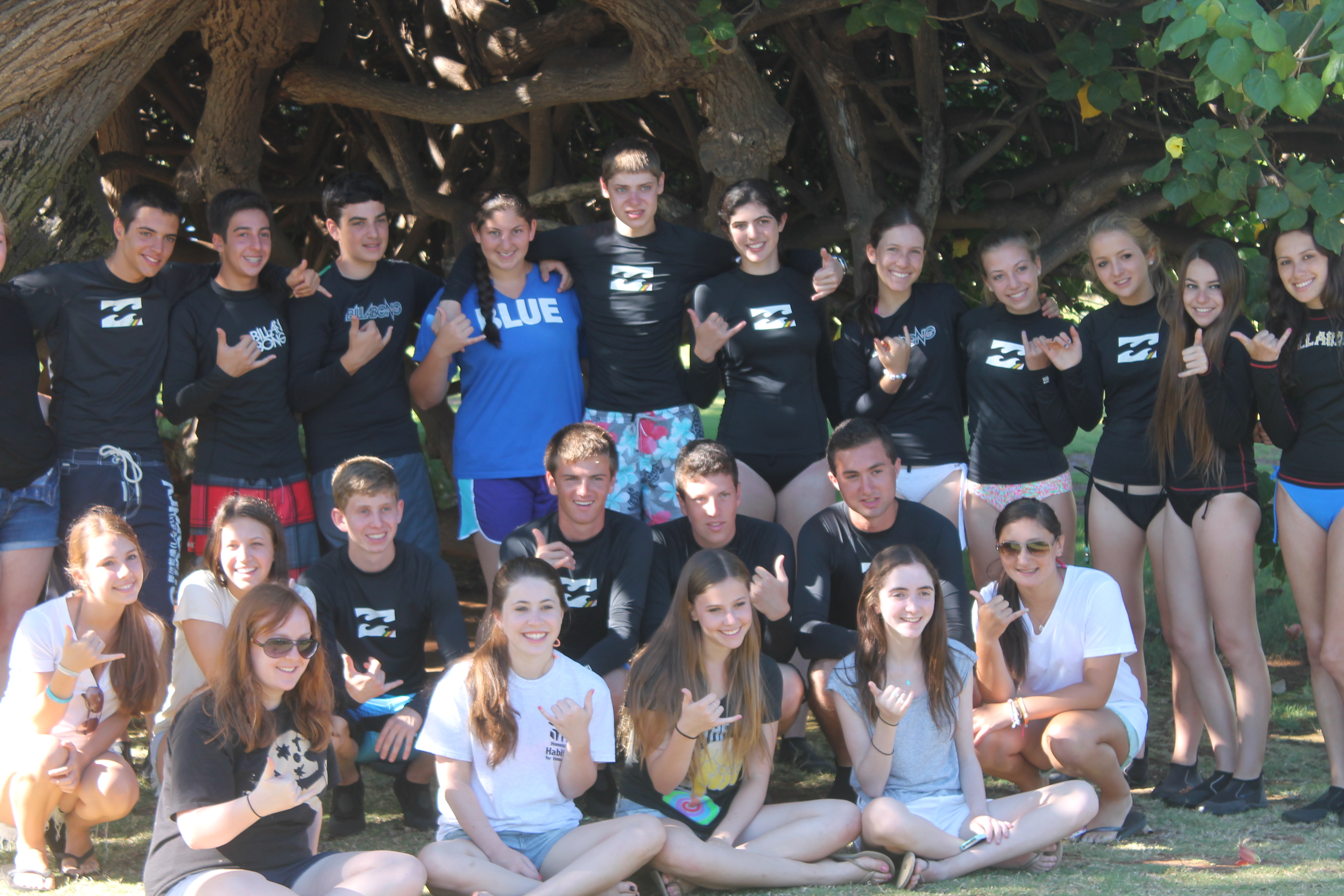 Aloha Kakahiaka!
We arrived in Maui safe and sound! On Friday we had a delicious dinner at Paia Fish Market in Paia! Corey enjoyed the mahi fish and chips and really liked the rustic atmosphere of the restaurant in this little quintessential fishing town.
The next day we headed out to Kehei beach and went surfing for the second time at Kalama Beach Park! Dani, Samara, Grace, Anna and Alex Sch. caught some great waves and balanced on their boards!
We then spent the rest of the afternoon at Waikea beach and dove into some waves in the crystal clear blue water.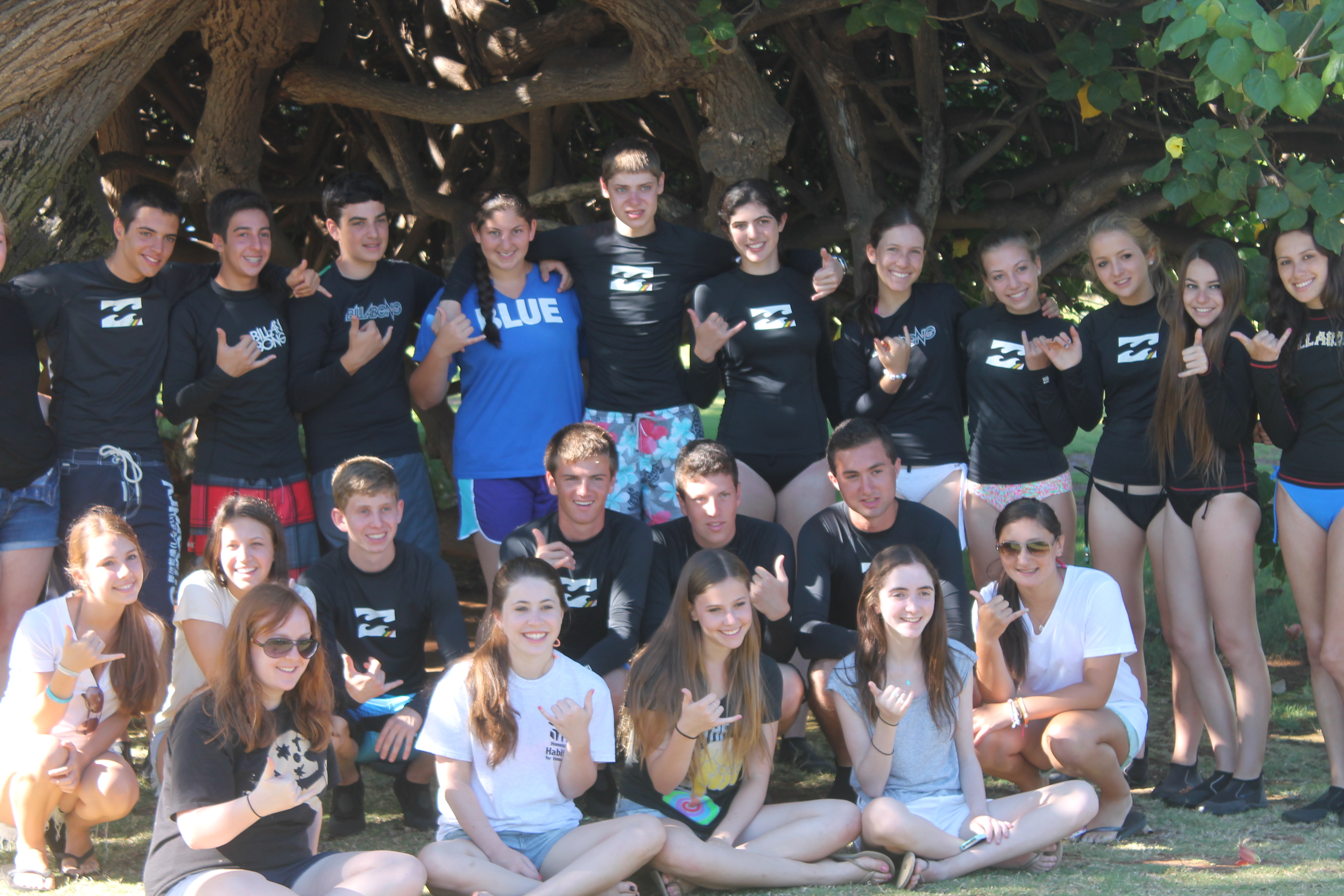 We also went to the most beautiful coral reef in Hawaii at Molokini! This is a tiny island called an islet. With snorkel gear in hand, we all jumped off the Ocean Voyager boat and saw colorful fish! It was the clearest water we have ever seen. On our way back to Maui we were lucky enough to catch some dolphins splashing their way through the ocean. Ask your son or daughter about his or her snorkel experience!
Reflections:
"The Boys and Girls Club changed my perspective on what I should be appreciating. When we first got there, I didn't really know what to expect or how we were supposed to interact with the children. As we began to learn their names and more about each of them, I became more comfortable with the whole situation. The kids really looked up to us and just had the biggest smiles all the time. We were doing something simple as making bracelets, something that most kids would be bored with as soon as it started, but they truly enjoyed the activity and just seemed to happy to have us around. It really changed my perspective because I didn't realize how much a simple activity could make someone so happy." Lindsay
"Yesterday at Pearl Harbor, Jack and I bought a dog tag necklace with the name Wayne engraved on it. We bought this necklace because about 4 days ago at the Boys and Girls Club of Honolulu, a young kid named Wayne told us that his birthday is on July 22nd and he has never received a birthday gift. Today we went back to the Boys and Girls Club and gave Wayne his early birthday gift. Seeing the smile on Wayne's face after putting the necklace around his heard is something that I will never forget." Jacob B.
"The Hawaiian culture is extremely different from at home in Philly. Here, everyone is much more mellow and easy going, where at home everything is always moving so fast." Emily
"A challenge I faced today was keeping the kids entertained and interacting with them at the Boys and Club. In the beginning, it was hard to keep an interesting conversation going to keep the kids occupied. In order to face this challenge, my group and I thought of games and activities to keep the entertaining and continue to have." Lucie
"One challenge my group faced today was holding the kids' attention when we were playing games on the field. After some unsuccessful attempts at playing complicated active activities, we figure out that the kids reacted more positively to a simple game of telephone in the shade. This taught us that sometimes simplicity is better when it comes to kids." Becca
Aloha nui Loa!
The Westcoast Blogger