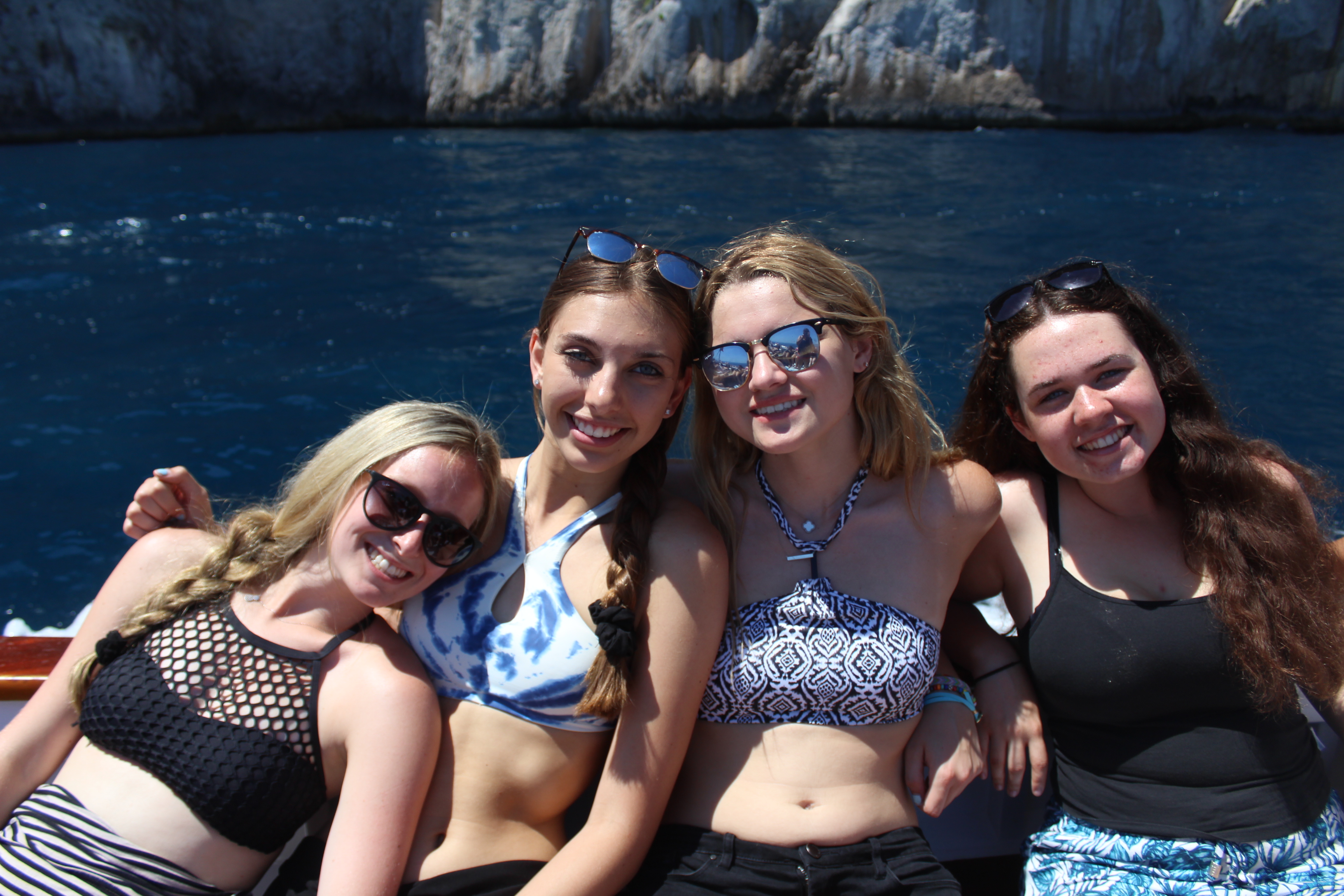 Beaches, stunning buildings, great food – our third week in Europe was an incredible experience. Grab a cappuccino and read along – here are just a few of the great memories we've made here in Italy!
Sports were a major highlight of the week. The beach town of Rimini was the site of an epic sports tournament, where our trip members divided up into six teams and went toe-to-toe in games of soccer, paddle ball, and volleyball. The competition didn't stop there – later that day, some of the guys challenged a group of Italians to a USA v Italy beach soccer game. Team USA won! And when we weren't playing organized sports, our trip members displayed their athleticism in games of Ninja (and what better place to play Ninja than in front of Rome's most famous monuments?).
If there's one thing we did better as a group than sports, it was dancing. Probably our favourite evening of the trip so far was spent at Rimini's Life Disco. Showing off their fantastic energy and camaraderie, our trip members burned up the dance floor. When we had danced until even Harry had run out of moves, we enjoyed some late-night gelato while laughing over the night's events.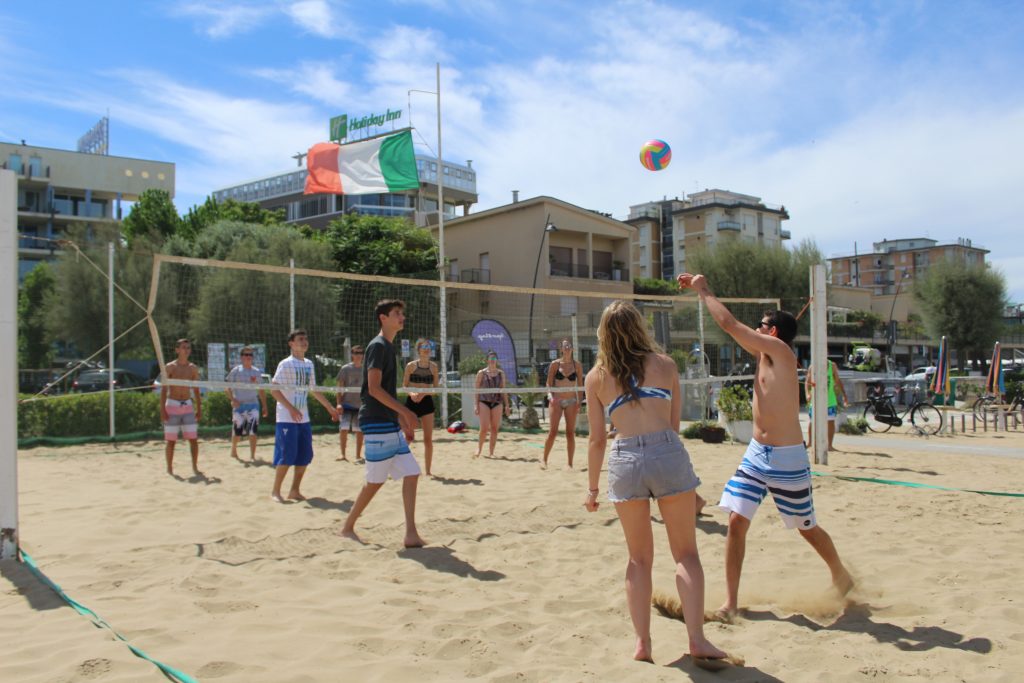 Speaking of gelato, eating in Italy has been, to put it lightly, molto bene. Our favourite phrase in Italy has to be "Bon apetito!", because whenever we hear those words coming from a server, we know that we are about to taste one of the greatest meals we've ever had. We've enjoyed delicious pizzas, pastas, and salads – often eaten on the edge of beautiful piazzas in Venice and Rome. Friends and family, when we return, get prepared for nonstop requests to visit your local Italian restaurants. The trip members will be craving more great Italian food!
And if, when we return, you catch trip members Googling pictures of the Amalfi coast, don't be surprised. We just returned from a day on the famous island of Capri, and the sight of Capri's gorgeous cliffs rising out of the deep blue waters of the Mediterranean Sea were breathtaking. After eating delicious cannoli in Capri's largest town, we took a cruise around the island. In particularly stunning spots, we stopped to swim (with Jared, Max and Michael dazzling with their backflips into the water).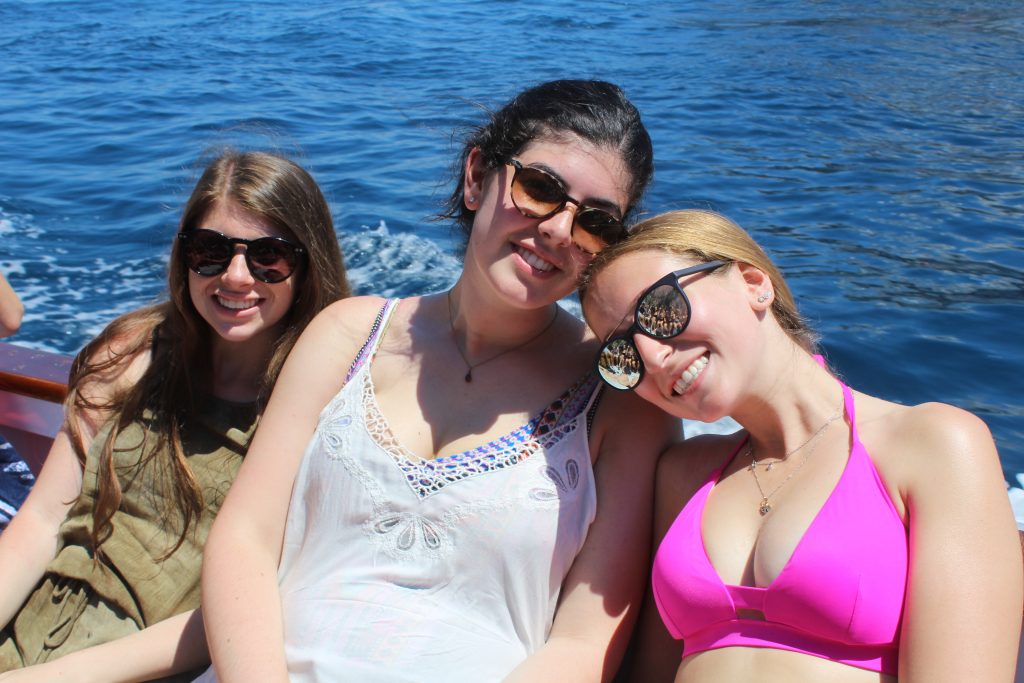 If there's one thing we're most thankful for, it's that we have such an amazing, tight-knit group with which to enjoy Italy's amazing meals, sights and activities. Spending time with each other is always fun – most recently, we've been immersed in an intense game of Gotcha! If you need a refresher on the rules of Gotcha!, ask your trip member to fill you in (although make sure you set aside some time – he or she will likely want to regale you with many stories of their best "gets"). Special congrats to Noah for getting another trip member to say the word "sanitize"!
About to head out to another of Italy's delicious restaurants – this time in picturesque Sorrento. Can't wait to laugh about the day's adventures! Ciao!
The Westcoast Blogger
Have we piqued your interest? Explore our 20-day and 28-day European teen tours and start planning your own adventure with Westcoast Connection. It will be the travel experience of a lifetime.
Save