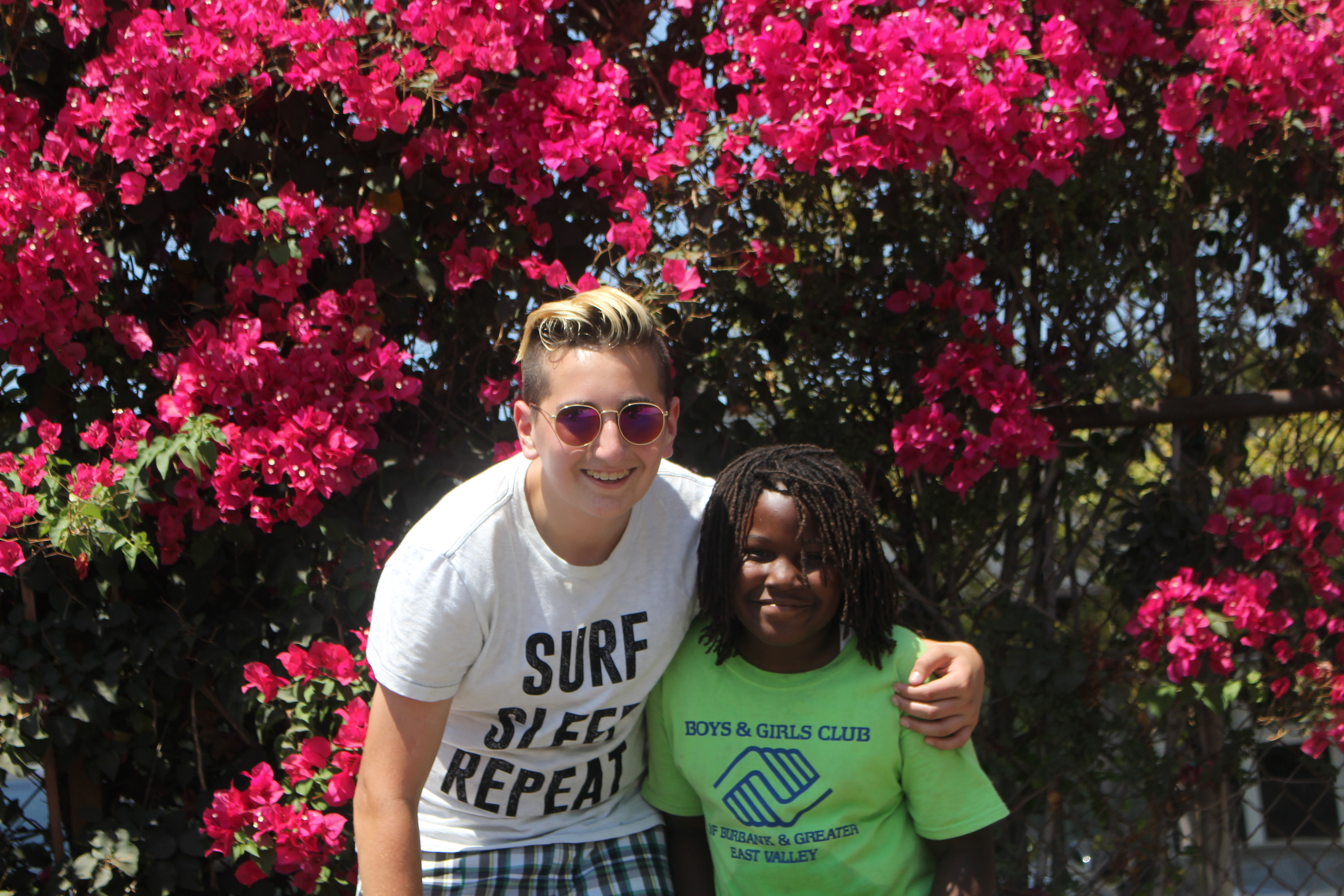 Following two relaxing days at  Hermosa and Venice Beach, we were fully energized to return to the Boys and Girls Club to continue the activities in which we participated in last week. Later on that night, we enjoyed touring around Hollywood Boulevard, scoping out the Hollywood Walk of Fame, Chinese Mann Theater, and the famous Hollywood sign from a distance.
Ending our last day of community service at Hope Gardens, we made our final impact on the community in a variety of ways. This included cleaning the kitchen, playing with the kids and assisting with a landscaping project.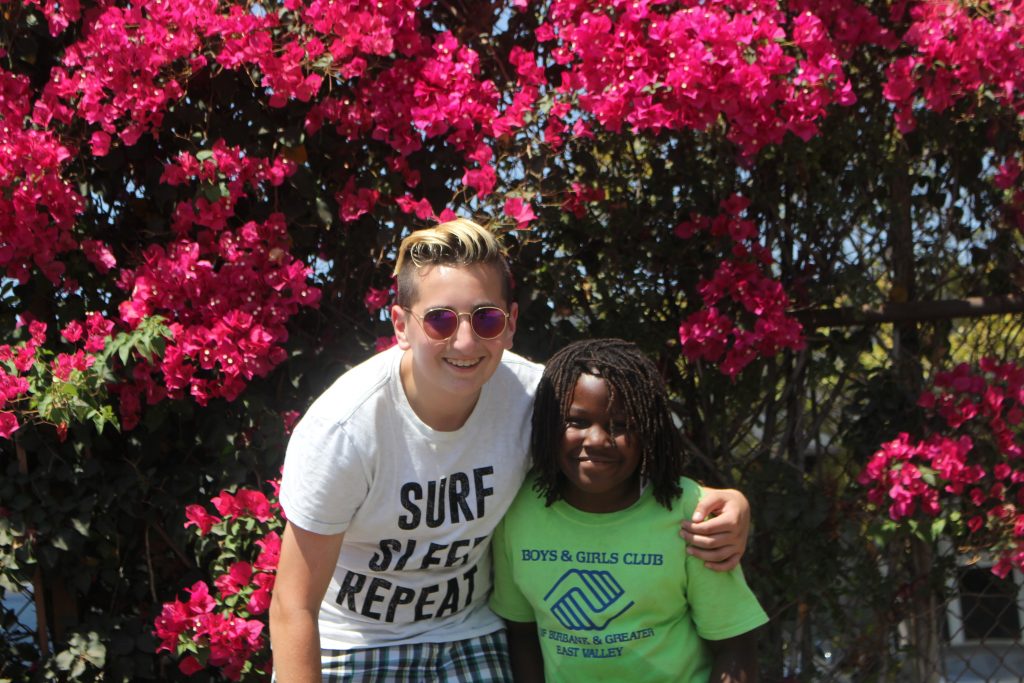 We finished our service at Hope Gardens early in the afternoon, allowing us to have plenty of time to hang out around the UCLA campus. We went swimming, played soccer, and visited the UCLA campus bookstore to buy some memorabilia.
Our dinner that night was the moment we had all been waiting for…In-N-Out Burger! We dug our faces into those famous west coast burgers, fries, and shakes. Yum!
With full stomachs, we had a relaxing evening at the UCLA dorms. This allowed us to reflect on our time at both the Boys and Girls Club and Hope Gardens. We had a touching conversation that showed us how thankful we are for what we have and the changes we'd like to make in the future to help others enjoy and succeed in their endeavors as well as how we could better ourselves as individuals.
During our last full day in LA, we enjoyed all that Universal Studios has to offer! We began our adventurous day with a studio tour which offered up close looks at movie props as well as the actual sets that some famous movies were filmed on. After, we had a full day to enjoy the fun with rides and shows, the likes of which we will never forget. Later on that night, we enjoyed our final group meal at the Hard Rock Cafe.
It's amazing how quickly our trip has gone! We've had such an amazing time and know that we've all created memories that will last forever! Mom and dad, can we please stay longer?
The Westcoast Blogger
Have we piqued your interest? Explore our 10-day, 21-day or 28-day tours and community service projects for teens in California. It will be the travel experience of a lifetime. Start planning your own adventure with Westcoast Connection today!