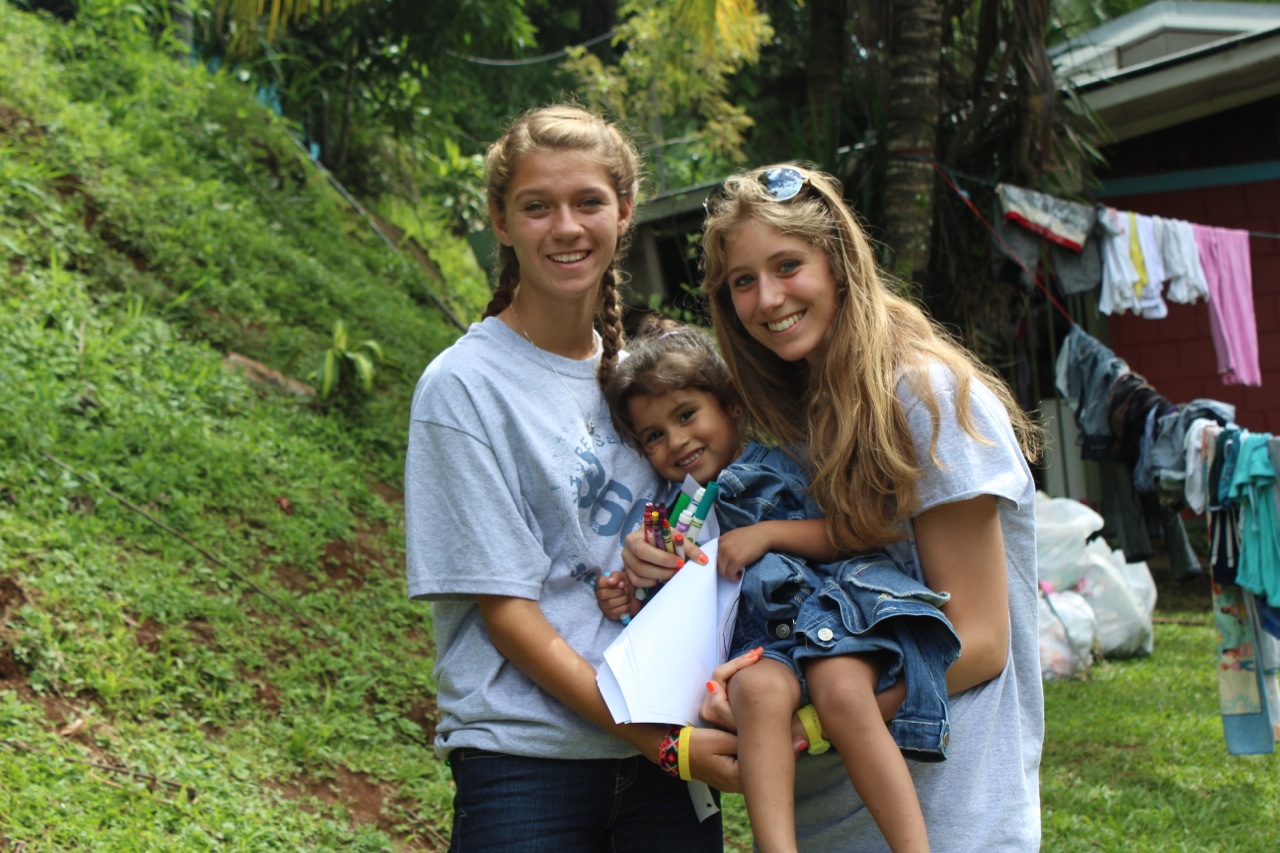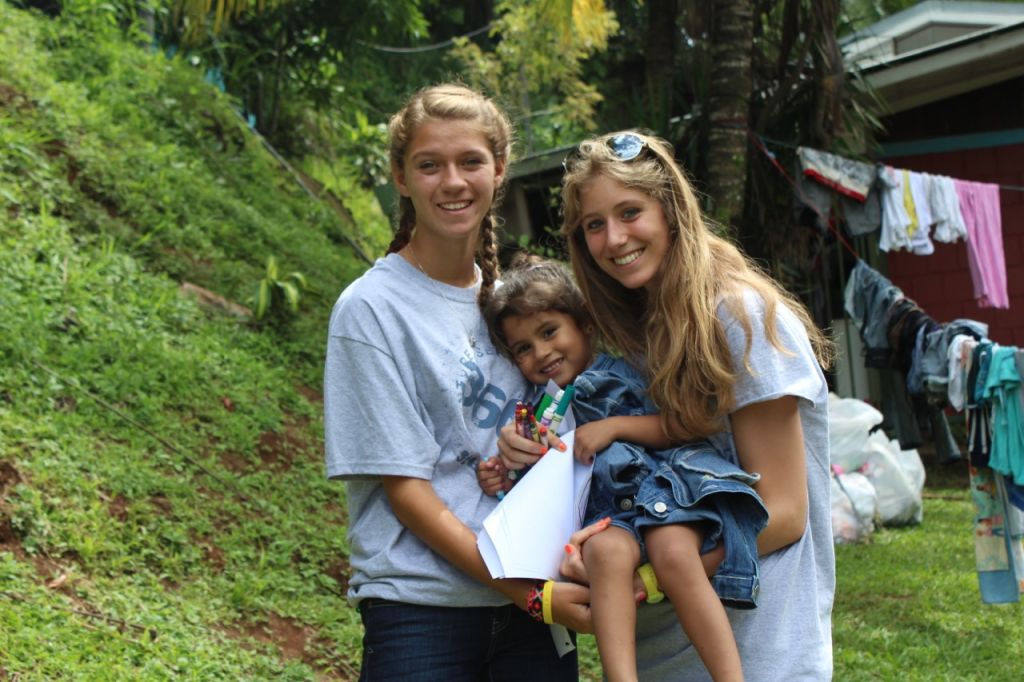 Hola de Costa Rica!
What an amazing service and fun filled week it has been on our trip. We hope you have been checking our photos daily and have enjoyed them as well!
After everyone's flights arrived we met our amazing guide, Jeff and our Bus driver Roman. We then headed to our hotel for a quick lunch and orientation. We were all impressed when Kyle was able to name all 23 trip members and leaders mere moments after meeting everyone!
On our first full day together we were introduced to the beauty of Costa Rica as we went whitewater rafting down the Reventazón River. Our Trip Director Heather's raft (with Andrew, Jonny, Matt, Eve and Caroline) made an awesome raft-chant that the other boats were envious of. After our thrilling rafting adventure we returned to our rafting company's operations center for a delicious Costa Rican buffet spread. After some R&R at the hotel we met the founder of the Costa Rican Humanitarian Foundation, Gail Nystrom, who explained the history of her organization and our service projects for the next few days.
Our first day of service was for a woman whose house was destroyed by fire a few months ago. She had approached the Costa Rica Humanitarian Foundation because she did not have the means to rebuild it herself and was living in a tiny shack in her backyard. Our group helped create a human chain in order to move rocks for her septic system and applied sealant to the exterior and interior walls of her home so that it may be painted.  She was so grateful to our group for our help in rebuilding her home. The evening was full of many laughs as we had an introduction to salsa dancing class. Brennan loved it!
The next day was a very special day for us all as we organized a day camp for children from the shantytown of La Carpio. The kids were given the rare opportunity to leave their neighborhood and come to an area with wide open spaces and green grass for a day of fun and games organized by our trip members. Many trip members were able to practice their Spanish with the youngsters, and for those who didn't know Spanish… they learned quickly! We hope you were able to look at our photos from this truly magical day and see what an amazing time both our Trip Members, and more importantly the youngsters from La Carpio had.
On our third day of service in the Central Valley we visited the shantytown of La Carpio. La Carpio is an area where many Nicaraguan refugees who escaped war and poverty for a better life in Costa Rica established themselves, however life for them here hasn't been as easy as one would hope. One of the goals of the Costa Rican Humanitarian Foundation is to improve the quality of life of these people.  Our group went to work painting an alley which many residents cross on their way to work or school, which will make them feel prouder of their community. After getting started on our first area, a local resident had kindly asked if we would mind painting the exterior of her home as well, which we were so happy to do. Everyone walking past us had big smiles on their faces thanks to the beautification work we were doing in their community.  The photo of the day award goes to Caroline who was joined by a little assistant painting a portion of the alley green.
After a few service filled days in the Central Valley, we loaded up the bus and went straight to the playa in Tamarindo for some surf lessons! Everyone was able to hang ten in no time thanks to our excellent surf instructors. Kyle and Riley were even able to ride a party wave to shore together! It was awesome!
When we pulled up to the school in Flamingo for our next day of service we were surprised to be there – the school looked great and we asked ourselves "surely this school doesn't need our help" but we quickly learned that other 360 Student Travel groups that had visited earlier in the summer had began slowly transforming a dreary school in need of repair into a shining learning institution that students would be proud to attend and motivated to learn in. Many areas needed a second coat of paint and some touch ups, and a few sections were still in need of sanding and fresh paint. We found one section that had not been reached and was a dirty dreary shade, we quickly replaced with a new bright color. This clearly showed us the improvements our group was able to contribute to this community in Costa Rica.
We are heading out for dinner in a few minutes and are so excited to enjoy the eco resort in Rincon de la Vieja. We have our fingers crossed we get to see a few monkeys along the way and look forward to sharing our pictures of our adventures along the way as well!
¡Pura Vida!
The Westcoast Blogger