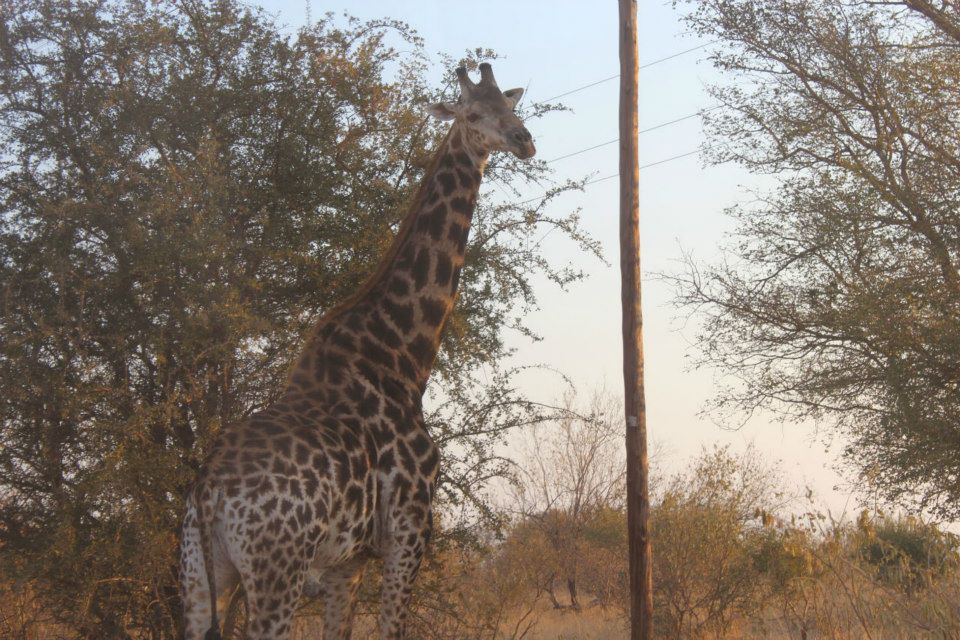 Hello from South Africa!
We have been on the road now for just under a week but the crew is already working together like a family.
We had our first day of community service Friday with the Children's Eco Training where we adopted a school that desperately needs our trip members TLC. The tiny two-room school acts as a primary school for over 70 children!
Our project is to completely overhaul the school and surrounding area by painting the classrooms, building tire pathways and creating a mini-eco garden from where the children will be able to get their meals. Definitely, not for the faint of heart, but our ambitious crew got right to work after a heartwarming welcome by the school children who performed a traditional song and dance for us in full costume. Trip members Riley and Alex had tears in their eyes and instantly fell in love with the children and can't wait to come back on Monday. We shot a few before photos of the school grounds and by end of day we could already see a HUGE difference. The boys got to work digging trenches to make a tire walkway, while the girls started painting them in beautiful shades of blue, green, yellow and orange. We even had a group refurbishing old rusted garbage cans by painting them over and decorating them with handprints and hearts for the children to remember us. Our artistic trip members, Natalie and Nikki, are getting a special project once the classroom paint is dry. They will be designing and painting a mural in the classroom with a fun African animal landscape.
Towards the end of the day, the school kids challenged us to a game of good old fashioned soccer. And in no time, Laura, Matt A., Matt C., Ben, Riley, Nick, Maggie, Max, Zac and Sean had a full blown game going on. We even had a cheering section with the rest of the 360˚ trip and South African children alternating cheers in English and Sapedi (their native tongue). Needless to say, the children who were half our size and barefoot, managed to beat us 7 to 3! We promised them a rematch when we are back in a couple of days (which we plan to win).
Saturday was an exciting day filled with wildlife and nature. In the morning we visited the Moholoholo Rehabilitation Centre for wild animals and got up close and personal with some of South Africa's coolest locals. Stevie, Mia and Sarah E, were ecstatic to pat a sweet cheetah named Dahlila and we met a 7 month old baby giraffe in the parking lot named Melman. A fan favorite was the mischievous honey badger! Our guide told us hilarious stories of how the male honey badger creatively escapes his pen on a regular basis and causes trouble around the reserve. We also got to meet a massive male lion, which trip member Hannah was excited to observe. I think after our time here we are all now feeling even more excited for our safari! After our visit at Moholoholo, we made our way over to our white water rafting adventure. We completed a lesson from our experienced guide and then eagerly hopped into our rafts. The weather was perfect and the laughs were numerous as we zigzagged our way down South Africa's clearest river. Some water fights broke out quickly in the pools between rapids and no one escaped dry.
Today, we had our sunrise safari in Kruger National Park but you'll have to wait for our next update to hear all about it!
Totsiens,
The Westcoast Blogger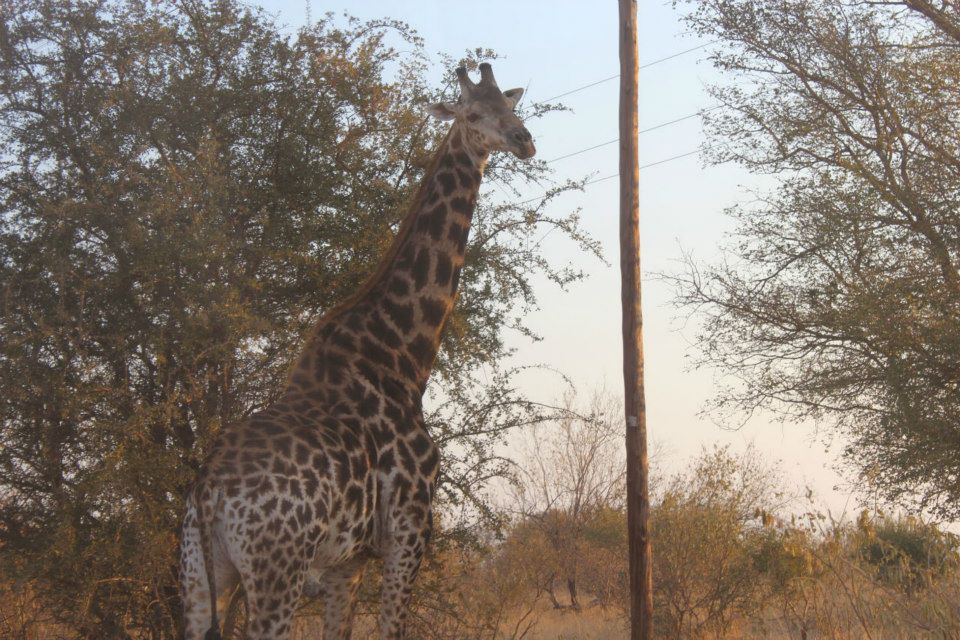 Check out our 13-day and 25-day trips for a unique student travel to South Africa with wildlife, scenic landscapes, and cultural experience.