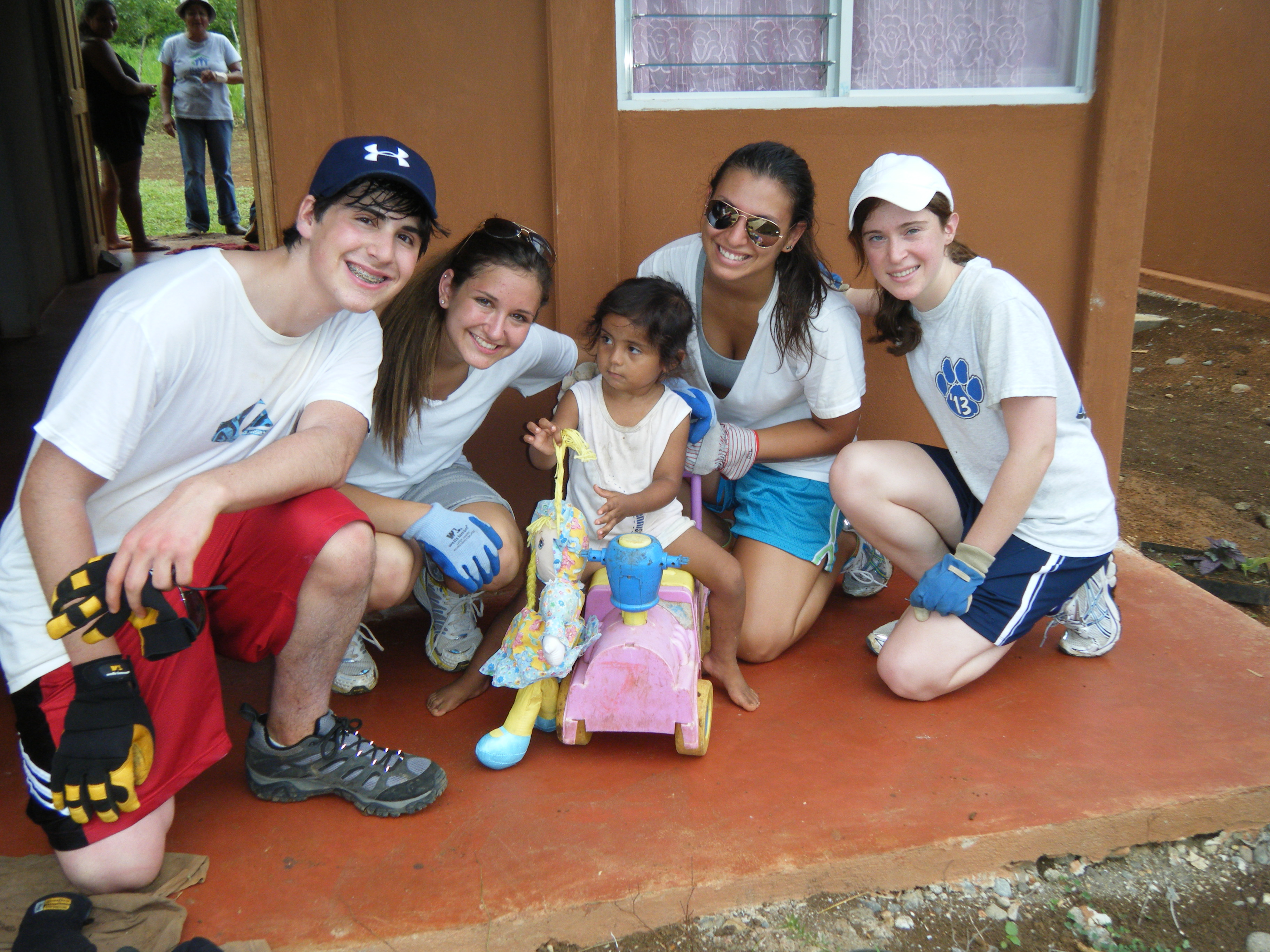 Hi family and friends,
 We've had some great days in Monteverde and Arenal. Upon arrival in Monteverde, the group showed off their athletic abilities as they played indoor soccer. Ethan and Oscar loved being on the field and their enthusiasm got the entire group actively involved in the game. The following morning, we were ready for our next service project, where we worked on a coffee plantation called Cafe Monteverde. Jack and Tarek led the group as they dug holes and planted trees, while Chloe successfully removed many weeds from areas where coffee plants were growing. Nikki loved learning about how the plantation works by the employees and about the nature that surrounded her. Ben and Becca raked the grounds and ensured it was flat enough for the workers to get around.
After a morning of hard work, everyone was excited for an afternoon of zip lining. Matt was thrilled to be the first of the group to face the zip line. Dana could not stop admiring the beautiful scenery around us. Gabby showed her bravery as she went down with one of the guides backwards.
That night, Britt and Greg were excited to have some time for the group to walk around town and shop for some souvenirs. We were then off to Arenal, where Sydney and Carl were fascinated by the Arenal Volcano views from our hotel.  Our next adventure was Canyoning, where we repelled down waterfalls. Courtney and Sabrina did not stop smiling the entire way down and did not want the activity to end.
 As we prepare to head back to Central Valley, Eric and Emma look forward to the upcoming days of service. We will be working with the Costa Rican Humanitarian Foundation and we are all excited to continue making a difference in the lives of others.
The Westcoast Blogger