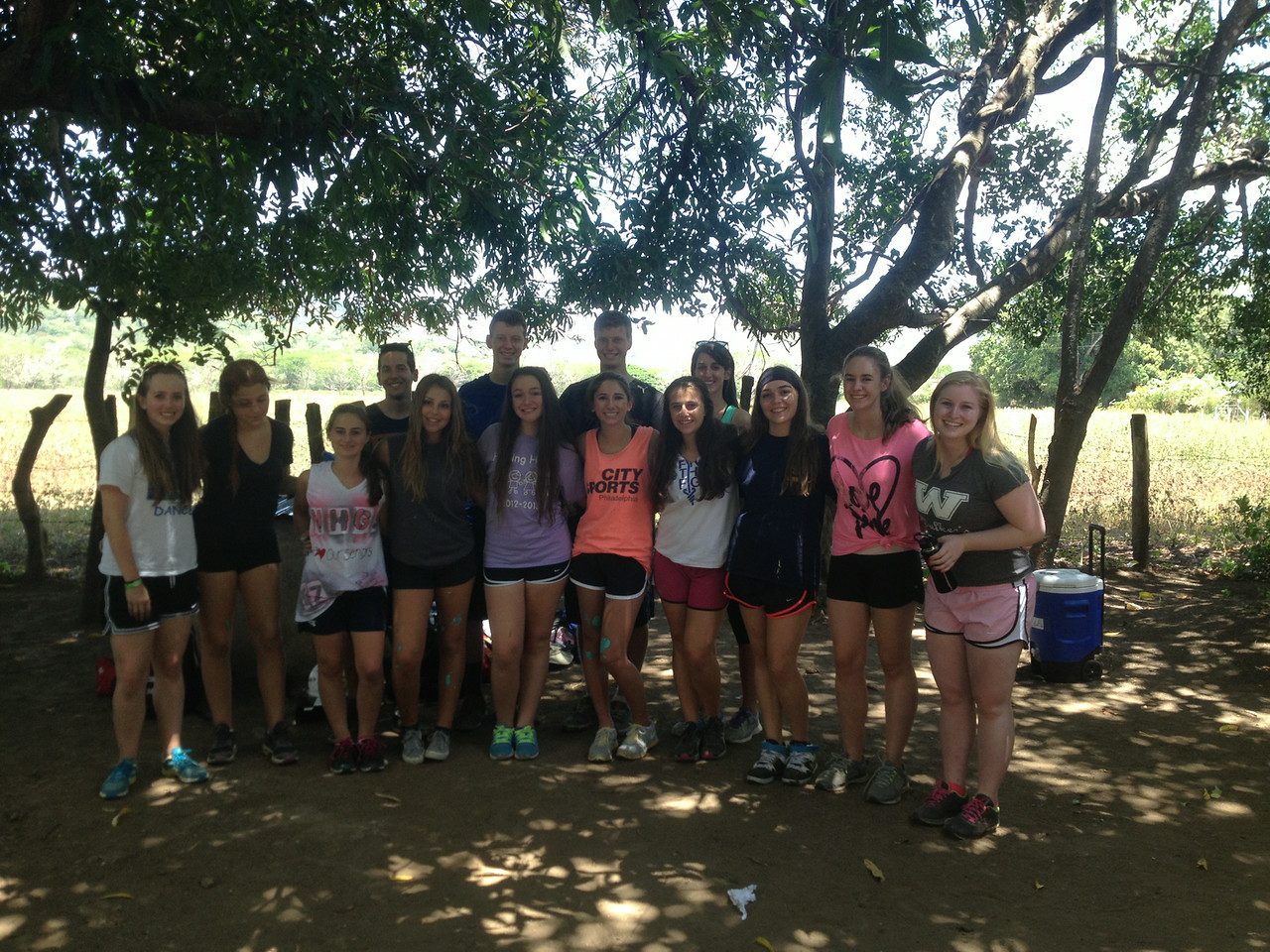 Hello friends and family!
We can't believe how fast the time is flying by! We are leaving Flamingo feeling really proud of what we accomplished. We were lucky enough to get to finish the projects that previous Westcoast Connection trips have been working on all summer. We put the finishing touches on two houses for two deserving families. The second house belonged to an elderly lady and her son who is unable to work due to his disabilities. Everyone was incredibly touched when he emotionally thanked the "angels he never expected God would send him". On top of fixing his house, we were able to donate a new wheelchair and an oxygen monitor for his ailing mother. As we were driving home, we passed by the children who we met the day before and Allison got off the bus to run after them and gave them a new soccer ball – they were so thrilled!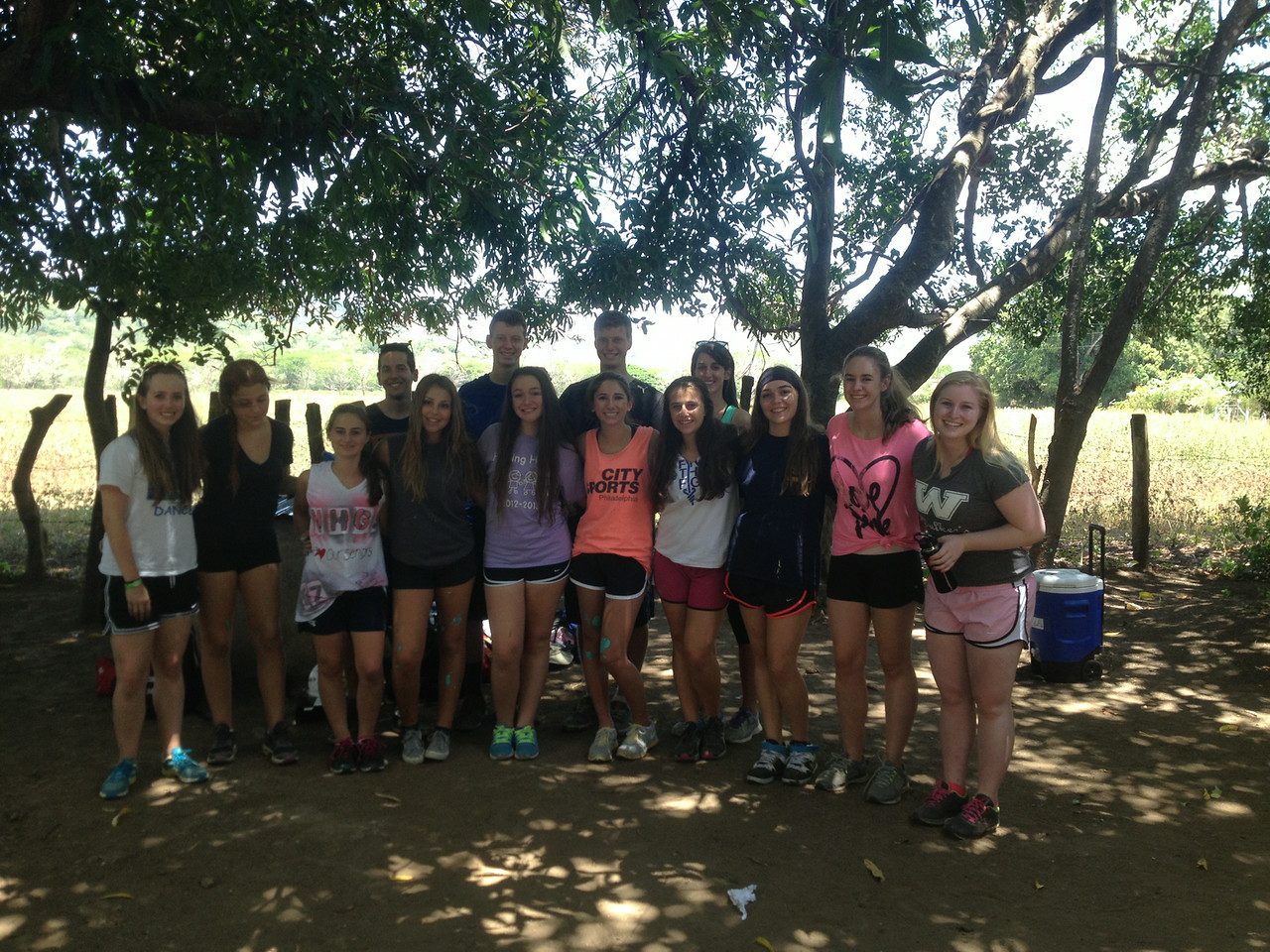 Following our first afternoon in Flamingo, we finally had a chance to go for a swim in the ocean! After dinner, with clear skies, we headed back to the beach for a bonfire and s'mores. The second afternoon, the weather was perfect and we were able to make the most of the stunning Costa Rican beaches. Georgia was so excited for the chance to return and have some quality time there. We played soccer and football on the beach and some even got eliminated from our Gotcha tournament while swimming in the ocean.
That evening, we got to celebrate the bat mitzvah of our very own Piper. We set up a stage and chairs at our hotel and celebrated with a brief speech and a few familiar tunes. We also ended the evening with a couple more activities and a final debrief session on our last two days of service.
Next up was Volcan Arenal. After travelling, we were able to unwind and relax at the Baldi Hot Springs. The hot tub's heat came from the volcano and the participants were able to cruise down slides! We had dinner at the hot spring and had an immense amount of options from pasta to chocolate fondue.
On Thursday, we went Canyoning – definitely a highlight of the trip! Laura and Madison overcame their nervousness and went down like pros! At night, we played an intense match of soccer on a local turf field in La Fortuna. Ali got a hat trick and Allison got to show us her soccer skills! We are heading back tomorrow to where the whole trip began, La Condesa. Our two weekers, Cole, Brett, Ali and Remi will be spending their last day with us and we will miss them. Goodbye for now!
The Westcoast Blogger