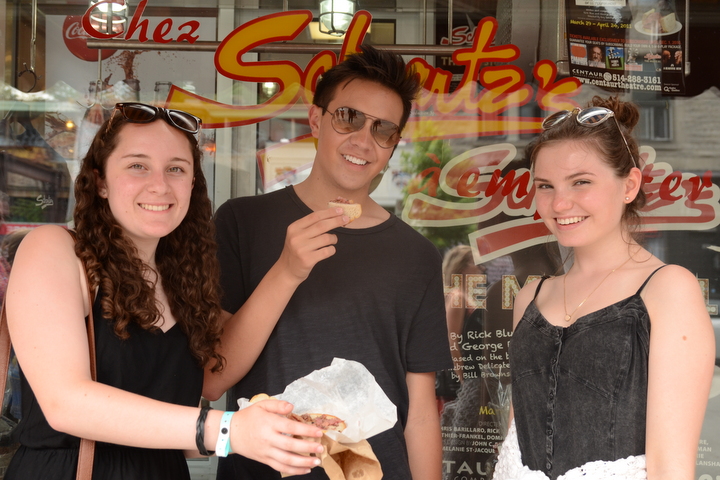 After a jam-packed weekend of fun, we started the week off with our regular classes. In the evening it was off to enjoy Greek cuisine in an area of town yet to be seen. Enjoying the atmosphere, the program members took time throughout dinner to talk excitedly about their classes and favorite moments from our time in Mont Tremblant. Following a program member suggestion, the staff team surprised Ricky pretending it was his birthday, a whole 5 months late. The look of surprise and group laughter was a great way to finish the meal! Back at the residence, program members competed in a lip-sync battle for the ages! With six songs from four decades, program members blew the staff judges away with their choreographed performances. Ending in a tie for first place, the teams performing "Everybody" by The Backstreet Boys and "Girls Just Want to Have Fun" by Cyndi Lauper were in for another surprise, a celebrity guest judge was to be the tie-breaker! Meeting up with another Westcoast Connection group, the two remaining teams had to perform for YouTube sensation Harley Morenstein, of Epic Mealtime fame. In the end it was the expertly executed choreography performed to "Girls Just Want to Have Fun" which won his favor!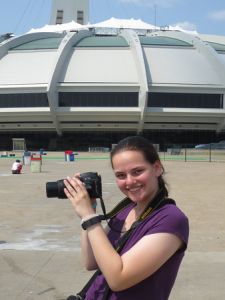 On Tuesday July 7th, the Montreal Culture course was back in action on Saint Laurent, the street which acts as the divider for East and West Montreal. Here students were able to check out a few local clothing shops, see striking local artwork, and sample a smoked meat sandwich from Schwartz's, a famous Montreal establishment since 1939! Meanwhile, in psychology, members had the pleasure of having a guest lecturer who began the class with a box of Tim Horton's donuts at the front. Program members had a tough time paying attention, eyeing the box longingly. Finally, Martin C. decided to reach forward and grab a donut and the rest followed, sparking the start of the motivation lecture. Following elective courses, the students were able to attend another of our College Workshop seminar in the late afternoon. The attendees participated in a debate as to why their candidate deserved to attend their choice college – a hands-on way to teach skills for the admissions process.
The next day it was on to the moment many program members were awaiting – the McGill University Tour! Decked out in tight and bright clothing for our theme day, the tour allowed a closer and more personal look at the campus buildings and classrooms. We then continued learning the ins-and-outs of McGill by doing a photo scavenger hunt, with program members using their creativity to win points. One team even got to hold a 650-year-old book! At night it was off to play Laser tag where Lauren and Ben were strong winners of the two games – Lauren scoring 300 more points than anyone in her group! Wednesday also marked the end of 'Gotcha', after an intense last day of competition. Congratulations again Ethan!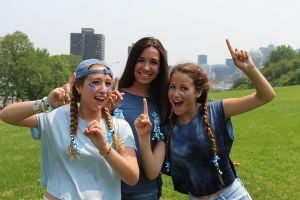 On Thursday morning the entrepreneurship class had a special guest – the founder of Westcoast Connection, Stan Browman, who shared his wisdom with the keen program members. In the community service elective it was time to see the members' planning pay-off, as they arranged activities for all 10 groups of little campers. They ran programs creating bead and clay works, and had almost 50 of the youngsters playing an impressive game of dodgeball in the gym. Program members asked for some free time after dinner and it was a great success. Many program members decided to get dessert in the form of frozen yogurt and relaxed together in the common room. Both Abby and Ruby entertained by singing and playing the ukulele together, with most others also singing along to some favorite songs including "Riptide" by Vance Joy. It is great that there is such talent on this trip, we can't wait to see what will surprise us all next!
#tourjoursfrais
Earn college credit while having a blast exploring Montreal with our 21-day and 28-day french pre-college workshops. It's sure to be the adventure of a lifetime!
The Westcoast Blogger
Save