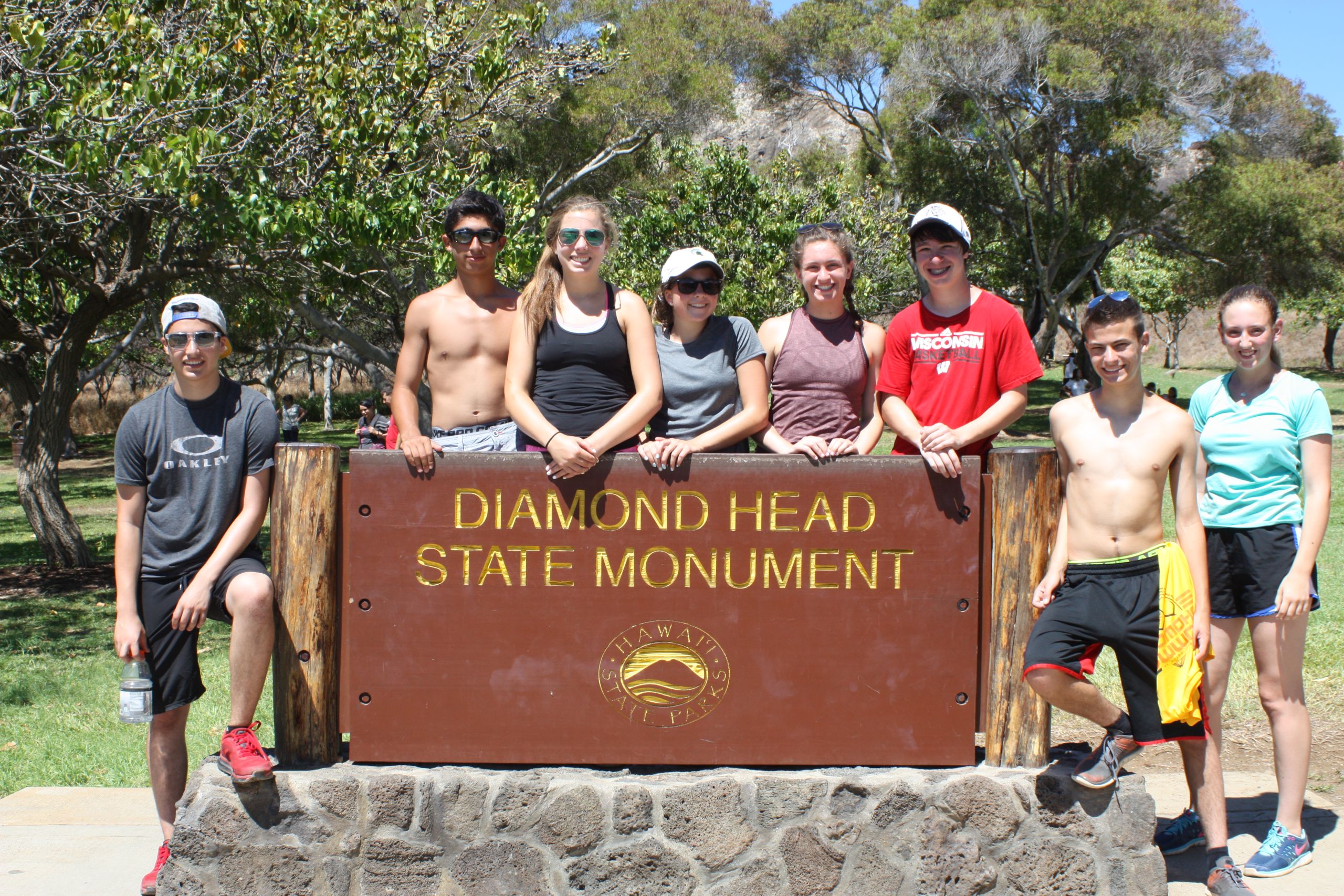 Aloha from Maui!
We had a great end of our stay on Oahu with the Boys and Girls Club. We were sad to have to say goodbye, but the trip members worked hard to plan activities for the club members to have a phenomenal two days together. Kyle, Brad, and Jesse brought their athletic skills to the forefront by challenging the club members to a game of kickball and soccer. Everyone was all smiles as they chased each other around playing keep away. Liza and Sammy had the other trip members and club members in a constant laughter as they played Just Dance with the younger kids. Despite our best efforts, the Boys and Girls Club members out danced us all. We had a great time playing, laughing, and learning with the kids before their first day of school.
Before leaving Oahu for good, we visited the Ice Palace for some group ice skating. It was a good thing we had Loren and Lindsay to give everyone some pointers and show us how it is done. Everyone had a blast helping each other stay on their feet for the first timers, and racing in circles for the more experienced skaters.
We closed our stay on Oahu with a morning hike to the top of Diamond Head. As we wound single file up the side of the crater, we had amazing views of the city and surrounding mountains. Once we got to the top, Nicole and Taylor lingered taking photos of the seemingly endless blue waters. After spending the rest of the day at the beach, we rounded out our last day with karaoke where Annalee and Mike led the group in a Jason Derulo and Katy Perry singalong. It was bittersweet leaving the first half of our trip, yet we were ecstatic to experience Maui.
After a quick flight to Maui and settling in our new home away from home, our first adventure was surfing. Although some trip members were a bit hesitant, everyone impressed us by standing up right away. Jordan, Ryan, and some brave others even caught their own waves without the instructors' help! By the end of our lessons we were all ready for some lunch – surging is hard work! Many of is were excited to try the awesome taco truck across the street from our lessons and then rewarded ourselves with some tasty shave ice.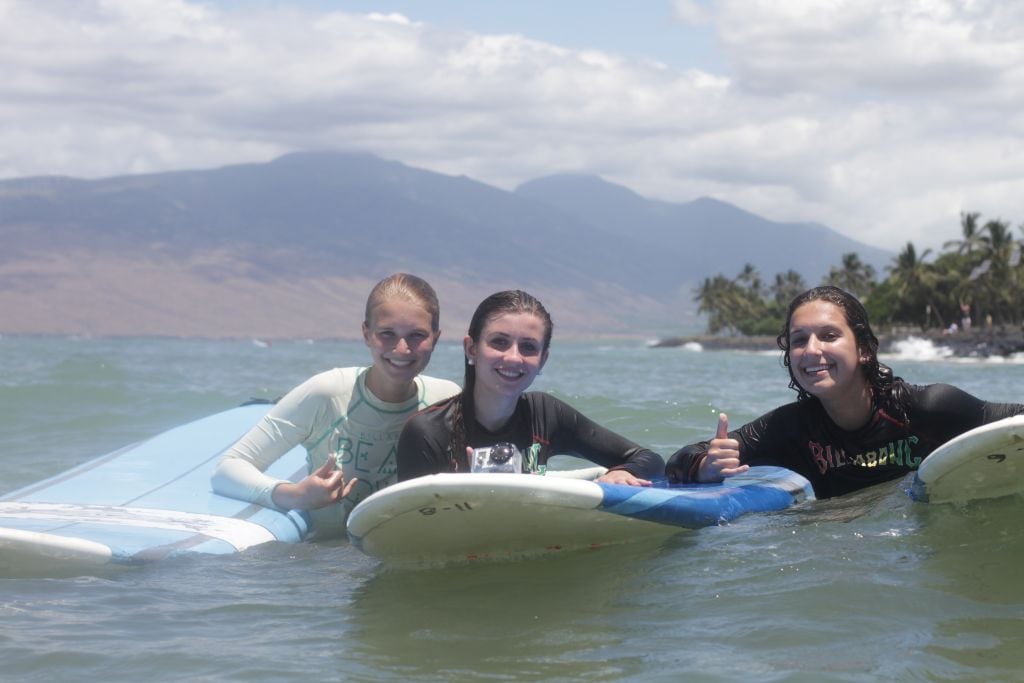 Following our wonderful experience with the Boys and Girls Club on Oahu, we were thrilled that the Boys and Girls Club of Maui was just as incredible. Alexa, Ryan, Emma, and Lauren spent the morning organizing and preparing a scavenger hunt for the kids when they got out of school while Zach and Ian kept the members engaged with basketball and pool tournaments. The scavenger hunt was a huge hit and it was awesome to see both the Westcoast trip members and Boys and Girls Club members working together to solve the puzzle.
We can't wait to see what else Maui has in store for us, especially working with Nature Jay and Nature Ray at EcoMaui! After giving back to the people of Hawaii, we're looking forward to also giving back to the environment. From all of us in Hawaii, we miss you all and hope you're having as great of a summer as we are!
The Westcoast Blogger
Do you want to make a difference? Be a volunteer with our 14-day Hawaii community service program, meet its people and win their hearts.