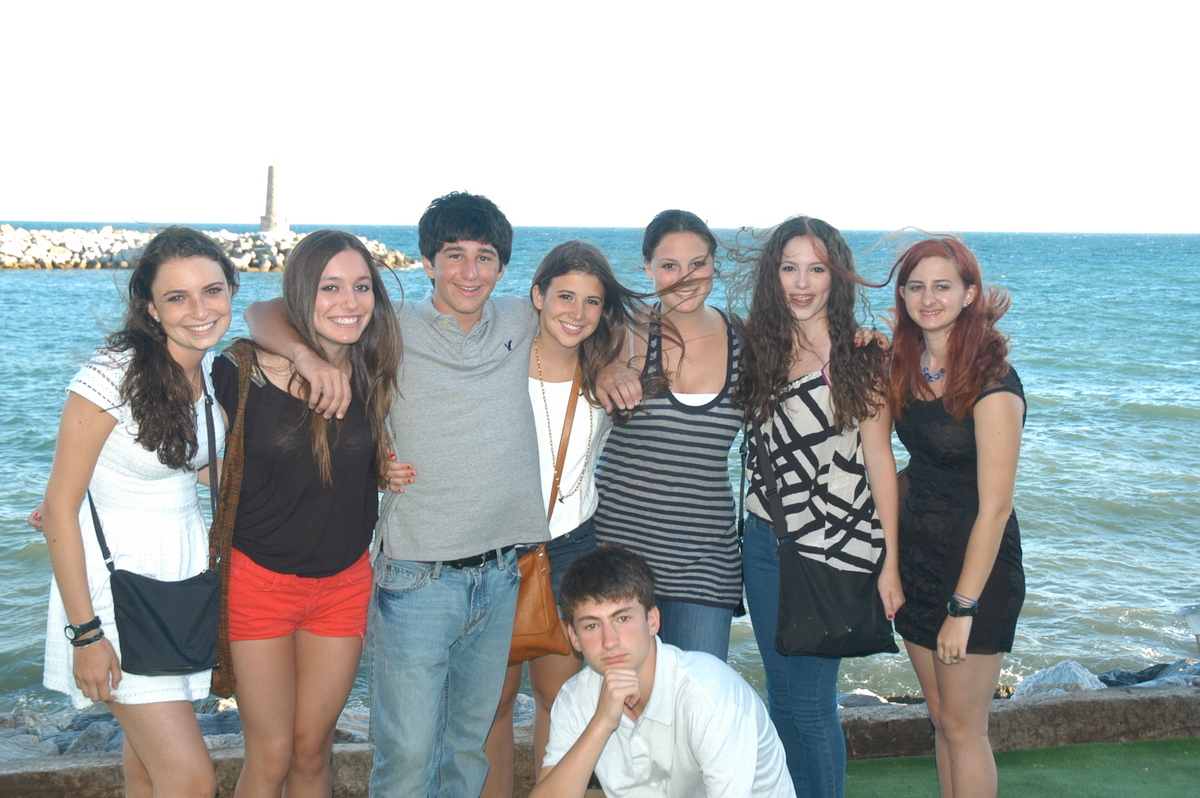 Hola de España! Hello from Spain!
All fifty-two students, five staff and our fearless trip director arrived safe and sound in Madrid! Since you have said your goodbyes to your respective teenagers, many hellos (or holas) have been exchanged amongst lots of new amigos. Spain has certainly treated us well. Our fancy double-decker, bright yellow bus provides us luxury transportation to all of our exciting destinations.
Our first few days have contained something for everyone: a casual stroll in Retiro Park, a guided tour of the Royal Palace, an artistic getaway at the Prado, and tons of delicious food, including the group's favorite part of the evening, the famous Chocolateria de San Gines for churros con chocolate. Syd and Silvia loved the tour of the luxurious palace, adorned with a plethora of gold embellishments. Bryn and Sarah W. enjoyed taking pictures and bonding over their shared passion for photography. Lindsay, Leslie, Jane, Emily, and Carlisle each expressed their common interest of art history with other members of the group. Alec H., Sarah W., Shoshana, Sabina, and Amy took some extra time to explore the Prado!  Alec B., Ben, Ethan, Michael, Josh, and Mitchell treasured a game of pick-up soccer with staff member Andrew in Retiro Park. Ben even started learning how to juggle a soccer ball! Our trip, especially our boys, love following the World Cup. After Xanadu snowboarding, skiing, and tubing in the cold, we watched the USA vs. Belgium game!
Hasta luego!
Also, Happy Canada Day! Our two Canadians, Jen L. and Oli have dressed up head to toe in Roots (a Canadian company) sweatpants, Canada shirts and Maple Leaf hats. Our trip director Natasha is so excited to have shared this day with fellow Canadians.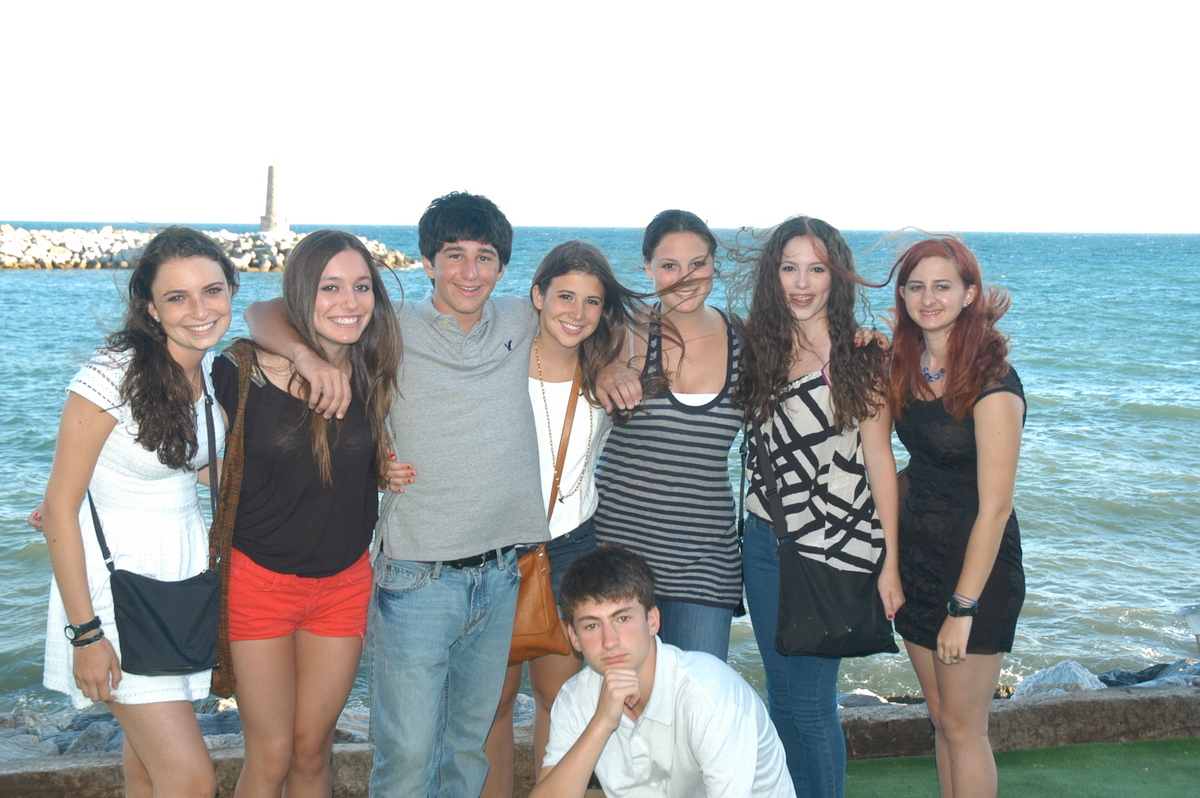 Hola de España! Hello from Spain!
Todos los cincuenta y dos estudiantes, cinco empleados y nuestra directora de viaje intrépido han llegado sanos y salvos a Madrid! Desde que ustedes han dicho adiós a sus respectivos adolescentes, ellos se han intercambiado muchos "holas" a un montón de nuevos amigos. España, sin duda, nos ha tratado bien. Nuestro autobús de dos pisos y color amarillo brillante, nos ofrece transporte de lujo a todos nuestros destinos.
Nuestros primeros días han contenido algo para todos: un paseo casual en Parque del Retiro, una visita guiada del Palacio Real, un escape artístico en el Prado, y un montón de comida deliciosa, incluyendo la parte favorita del grupo de la noche, la famosa Chocolatería de San Gineso para churros con chocolate. Syd y Silvia les encantó la visita al palacio lujoso, adornado con una gran cantidad de embellecimientos de oro. Bryn y Sarah W. disfrutaron de tomar fotos y la unión a través de su pasión común por la fotografía. Lindsay, Leslie, Jane, Emily, y Carlisle se expresaron su interés común de la historia del arte con otros miembros del grupo. Alec H., Sarah W., Shoshana, Sabina, y Amy pasaron más tiempo explorando el Prado! Alec B., Ben, Ethan, Michael, Josh, y Mitchell jugaron al fútbol con uno de los lideres, Andrés, en el parque del Retiro. Ben aún comenzó a aprender cómo hacer juegos malabares con una pelota de fútbol! A nuestro viaje, especialmente a nuestros nueve muchachos, les gusta ver la Copa Mundial. Después de hacer el esquí, y el tubo en el frío, hemos visto el partido de EE.UU. vs Bélgica!
Hasta luego!
Además, Feliz Día del Canadá! Nuestros dos Canadienses, Jen L. y Oli han vestido de pies a cabeza en pantalones de Roots (una compañía Canadiense), camisas de Canadá y gorras con la hoja de arce. Nuestra directora de viaje, Natasha, está tan emocionada de he compartido este día con compatriotas canadienses.
The Westcoast Blogger
Got yourself interested? Experience a 21-day or 28-day trip to Madrid, Barcelona and Costa del Sol and improve your language skills with our spanish programs for high school students.