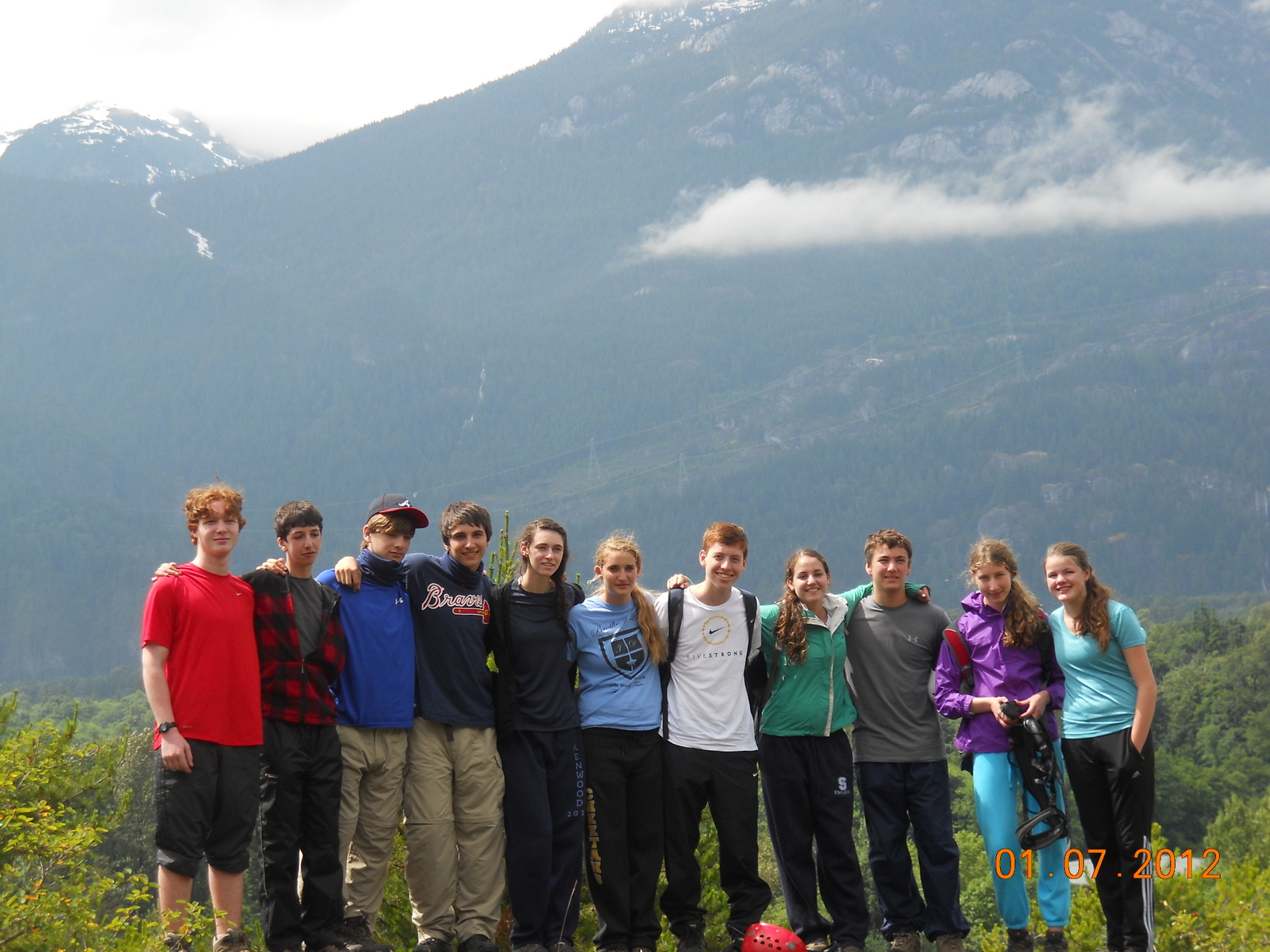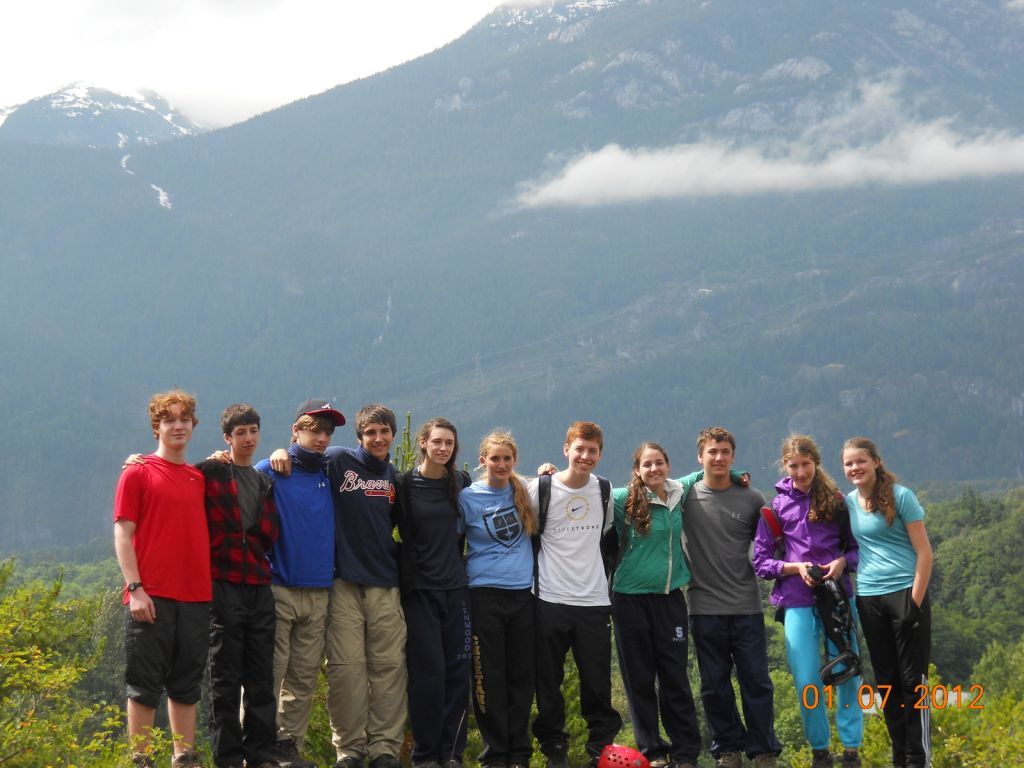 Dear 'Magic' Families,
The staff of Canadian Mountain Magic could not contain their excitement as the trip members trickled into theVancouver airport on the morning of June 30th. The anticipation only grew as the final piece of luggage was piled into our vehicles and our team was complete – our adventure was about to begin!  We drove fromVancouver to Squamish and set up camp at Camp Klahanie, surrounded with a beautiful view of Shannon Falls the slight rain was not going to dampen our spirits.
As the tents were set up and Taco night dinner was being prepared 11 trip members from New York all the way to Texas got acquainted with one another through various 'get to know you' games.
Our first morning consisted of an early wake-up as we prepared to head to Smoke Bluffs Park for rock climbing.  We met our guides Ollie, Jamie and James and they showed us the "ropes" on how to manoeuvre the rough landscapes.  Let's just say the entire group ROCKED!  Jeremy tackled every climb, Lizzie challenged one of our guides, Ollie, and beat him up to the top.  Thatta girl! The day was filled with Scottish backpipes in the background coming from Canada day celebrations down below in Squamish.
That evening after getting back to the campsite and freshening up we drove back into Squamish for Canada day celebrations that consisted of live music and fireworks in this picturesque mountain town. What an amazing first day out in the mountains.
Day 3 consisted of a trip up to Whistler where we reunited with Ollie and Jamie to do a glacier hike at the peak of Whistler Mountain.  As we strapped on our harnesses and grabbed our ice picks the entire group looked like a real team of mountaineers.  The climb was challenging but we all pulled through cheering each other on and taking in our first ever summer blizzard.  As we reached the top we were greeted by the symbol of the 2010 Olympic games – an enormous inukshuk. We proceeded to boogie down and record our special `Westcoast` dance move under the giant rock statue, the only group this summer that can say they did so.
We were back in Whistler the following day for our day of Ski/Snowboard and Mountain biking at Blackcomb.  Our guide Mich brought us up two sets of gondolas and although the visibility was not pristine at the top the entire group dominated the mountain with ease and agility.  Andrew, Gadiel, Tasha and myself were on snowboards whereas Rebecca, Edie, Lizzie, Asher, Jacob, Daniel and Sammy were on skis.  That night we received a visit from Symon and spent the evening around the fire making smores and telling ghost stories.
It has been magical getting to know your kids and we are truly having a blast.  We have a few more days in the Whistler/Squamish area before we head toVancouver and we promise to write again soon.
The Westcoast Blogger