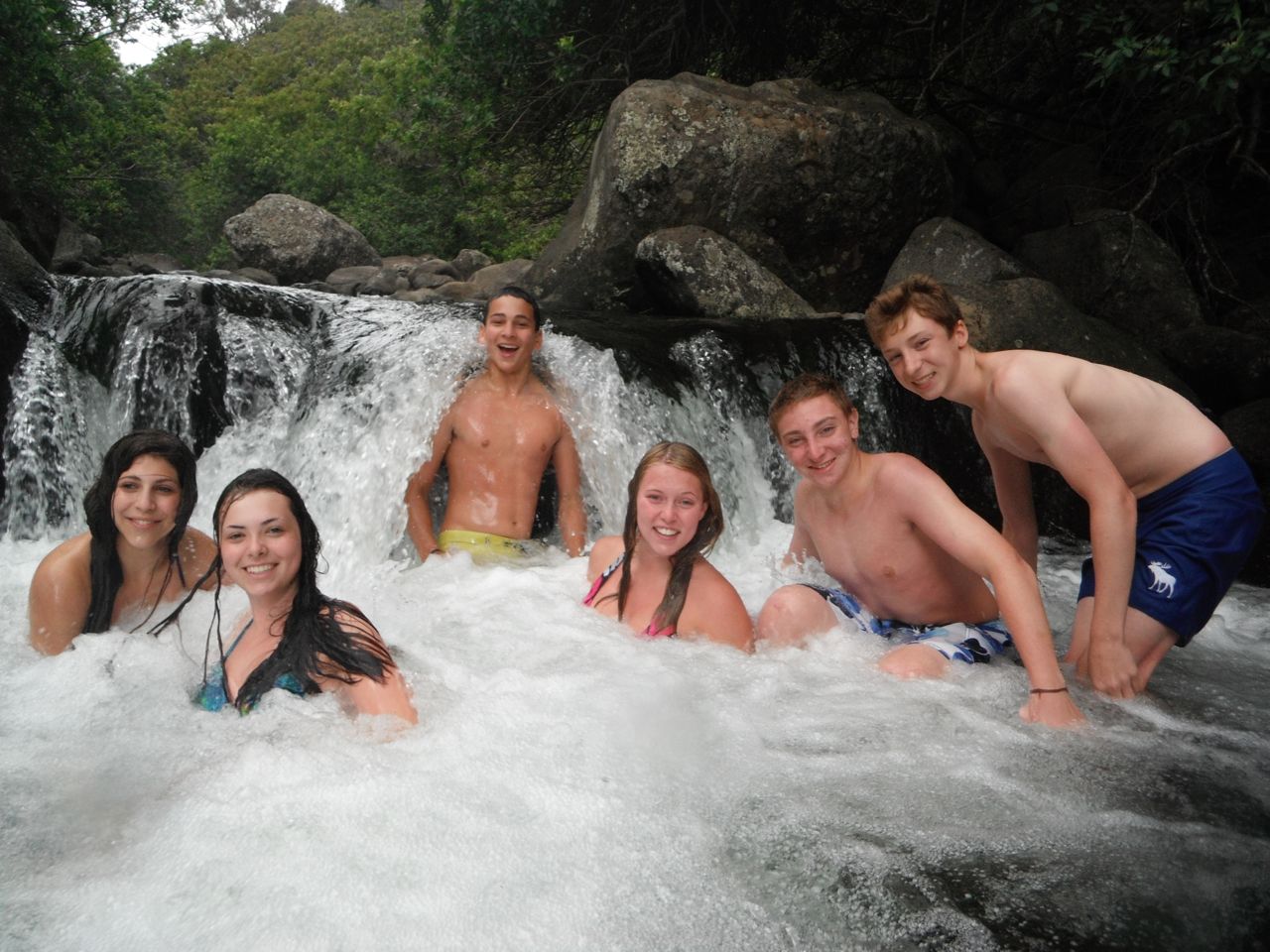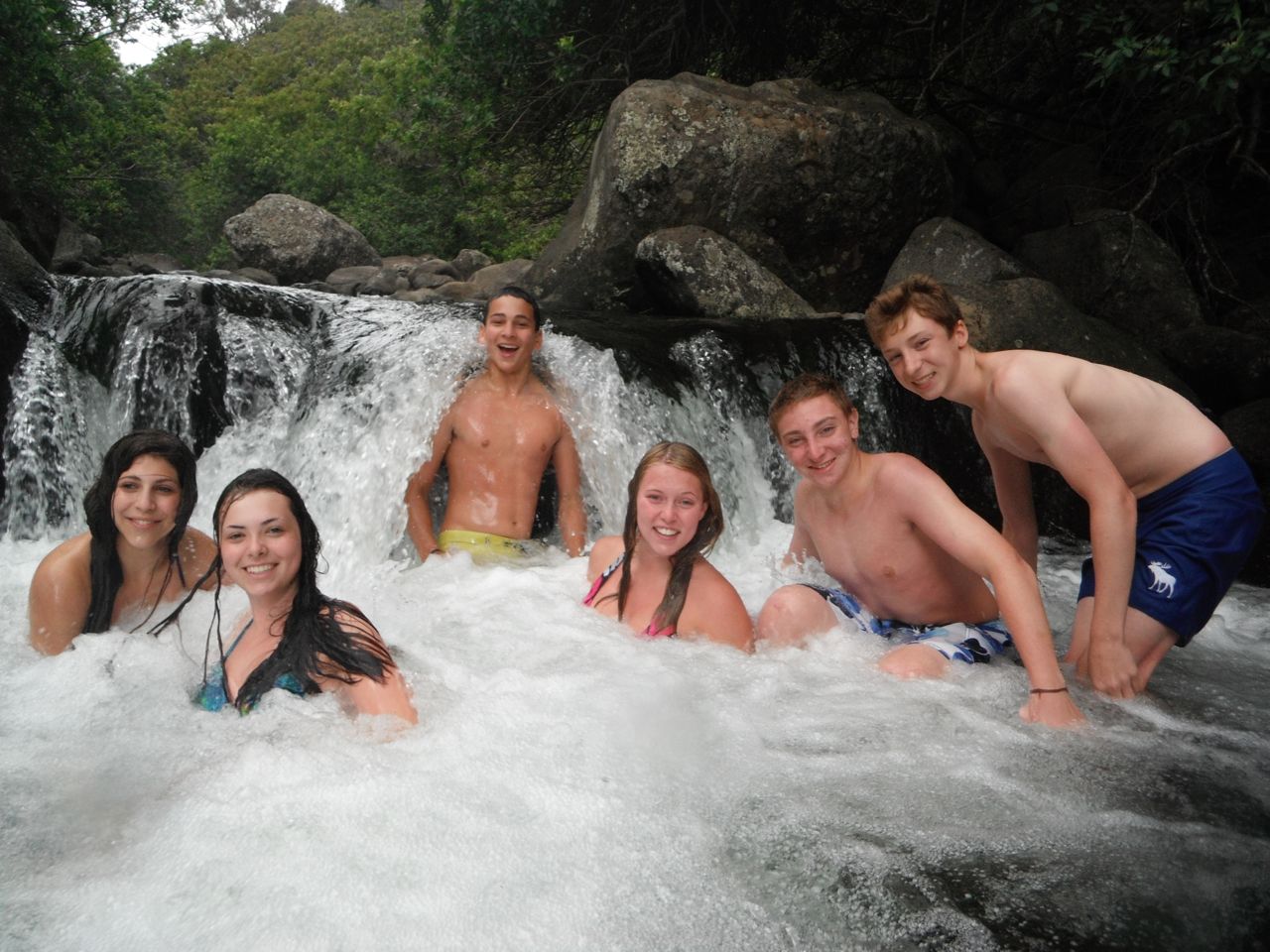 The final update from California Community Service:
Magical Los Angeles!!
Hello again from Los Angeles, California! We began its volunteering with the Boys and Girls Club of Santa Monica, a facility where youth aged 6 to 17 can participate in structured activities throughout the day. The trip members were divided in order to interact with the different age groups at the organization. Trip Director Jasmine and trip members Eve, Candace, Micaela, Jenn, and Danielle interacted with the 6 and 7 year olds for the three days of volunteering. The kids demonstrated their best hoola hoop moves and they had their faces painted for superhero day. Great job getting them to look like their favorite superheroes: Ironman, the Hulk, and Captain America. Trip leader Jessica and trip members Arley, Hannah, Stefanie, and Emma played with the 8 year olds for the three days of volunteering at the Boys and Girls Club. The trip members socialized with the kids in the learning center, helping them make Japanese fans, and on the playground. They even got a dance lesson from some of the kids! Trip members Lauren, Lexie, Jamie, Max, and Aaron were placed with the 9 and 10 year olds. Max and Aaron showed the kids how to play ping-pong. They all played tag together! Trip leader Benji and trip members David, Jordan, Marti, and Meredith interacted with the 11 and 12 year olds for their time at the organization. Many game rotations were played with the kids, such as knock down the pins, football, basketball, and skip rope. The trip members also helped the kids make paper airplanes for superhero day! We left the Boys and Girls Club of Santa Monica with a big thank you from all the kids and the staff. Great memories!
On Day 17, Micaela and Danielle organized a Talent Show for the evening activity! Amazing leadership, ladies! Sporting their funkiest outfits and their shades, David, Max, and Aaron performed a choreographed dance for the group. Laughter was heard throughout their performance! Danielle and Lauren both showed the group their amazing vocal skills. Their melodies really impressed everyone. Hannah and Arley artistically whistled to the tune of "Twinkle Twinkle Little Star." Trip leader Benji and trip member Micaela showed off their creative side by making a skit to "Bohemian Rapsidy." Also, who knew that Lexie could wiggle her ears and that Candace could recite the alphabet backwards?!
On Day 19, we visited Hollywood! The sign was best visible near the restaurant "California Pizza Kitchen." Many pictures were taken whilst the group took in the beauty of the sign amidst the hills. After dinner, we visited the walk of fame! We saw many famous engraved stars well as star impersonators.
On Day 20, we went to Universal Studios, where we enjoyed the Studio Tour. The evening ended with a family style dinner at "Buca de Beppo." The group enjoyed amazing food, such as homemade pasta and cheesecake. The staff handed out awards to the trip members after enjoying a sentimental slide show designed by Micaela and Eve. What a great way to end the California Community Service trip! #bestsummerEVER
The Westcoast Blogger