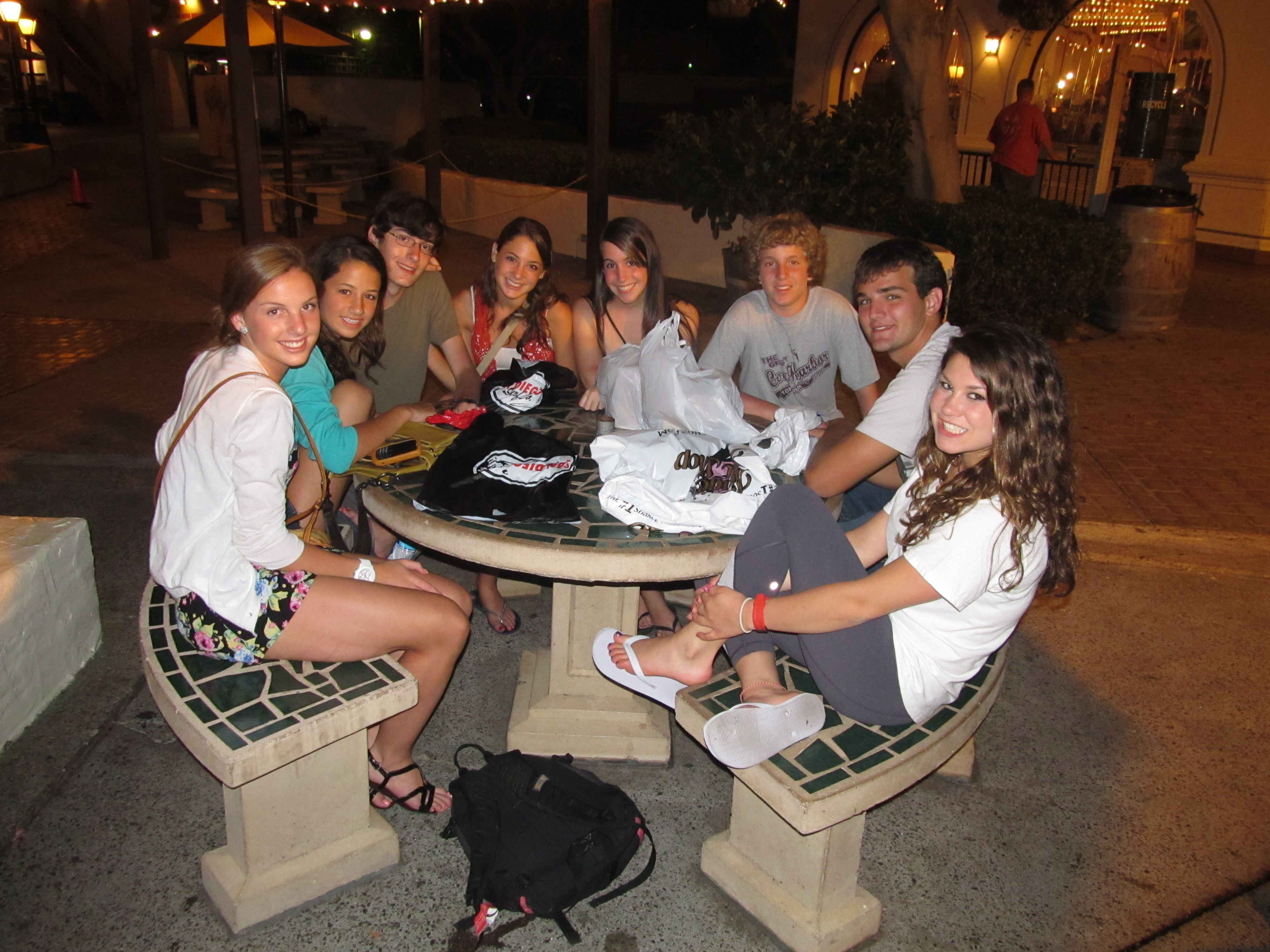 Hello California Community Service Friends and Family,
On our first full day in Los Angeles, we drove over to the Orange County Rescue Mission, and were treated to an orientation where trip members got to see where members of the community lived, ate, and worked. The Rescue Mission allows people (who want to change) a chance to get some stability in their lives, giving them the tools that they need in order to procure steady employment.
Before going out to lead a food drive, we met a resident of the Rescue Mission by the name of Erica. She told us her personal account of trying to overcome obstacles in her life, and how the Mission is helping her achieve her goals. Her story was incredibly powerful, and inspired the group for the work we were about to do there.

Outside Trader Joe's, we set ourselves up and began to hand out lists of the food that the Rescue Mission needed. Gavin was a superstar. Relentless in his service, he showed us that he was willing to speak to every single person that approached the store. Danny and Jake went for the pincher attack, flanking grocery shoppers from both sides, heavily armed with big smiles and kind words. Erica and Kiana promised that they would never again ignore a volunteer on the street, pledging to give them an ear, at least, if not a donation.
As we returned for lunch, we greeted our two new members, Danielle and Allie (bringing the number of Allis on this trip up to three). Aliza and Rebekah had been nice enough to volunteer and go greet them at the airport with gorgeous signs that they had made. During lunch, Allie and Danielle were subjected to an onslaught of questions, excitement, and more information than any human could process. On their very first day, they were doing community service, and meeting 18 new people!
Meanwhile, Sandi and her group ran a food drive at Whole Foods, where our trip members worked hard to spread the word about the Rescue Mission, and encourage others to get involved with donations.  They reached out to multiple generous souls, and later emerged from the store with bags full of urgently needed food. Perhaps it was because of Agathe's ability to get almost anyone to donate to a cause. For some reason, they just couldn't say no to her! Perhaps it was just because the kids never gave up trying. Sam, Allie C, Sara, and Kristen did not seem crazy about approaching people at first. Even the trip leader, Peter, was not entirely comfortable "bothering" strangers for a second of their time. By the end of the first day, however, they were speaking to people quite openly and had recruited a large amount of donors.
At the Rescue Mission warehouse itself, Danielle, Allie S., Maddie and Allie G. were breaking a sweat as they helped Reneé clean up the grounds and organize the countless boxes and bags of donated clothes and food.  Sara and Renee also worked in the Mission's garden, where volunteers and staff maintain an Eden of fresh herbs and veggies (which later get used in the kitchen for meals). Rebekah and Aliza were pros when it came to the much needed cleaning of the cafeteria windows. You could tell by the residents' faces as they walked by, how appreciative they were.
Over the course of two days, everyone was able to rotate and take part in collecting donations at food drives, as well as organizing and sorting them at the warehouse.  It was amazing to see how these donations truly change the lives of the residents there, and how appreciative they were of our work.
After two days, our group ended up collecting over 600 pounds of donated food. We had to overcome the fear of approaching strangers and get used to the idea of asking for help. We got to meet people who were doing their best to turn their lives around. Needless to say, we were incredibly proud of ourselves. Go team!
Here is a quote from our interaction while collecting donations…
Kiana: "Do you want to donate food?"
Random Shopper: "I think I'm good."
Kiana (mumbling under her breath, annoyed): "I know you're good! It's not for you!"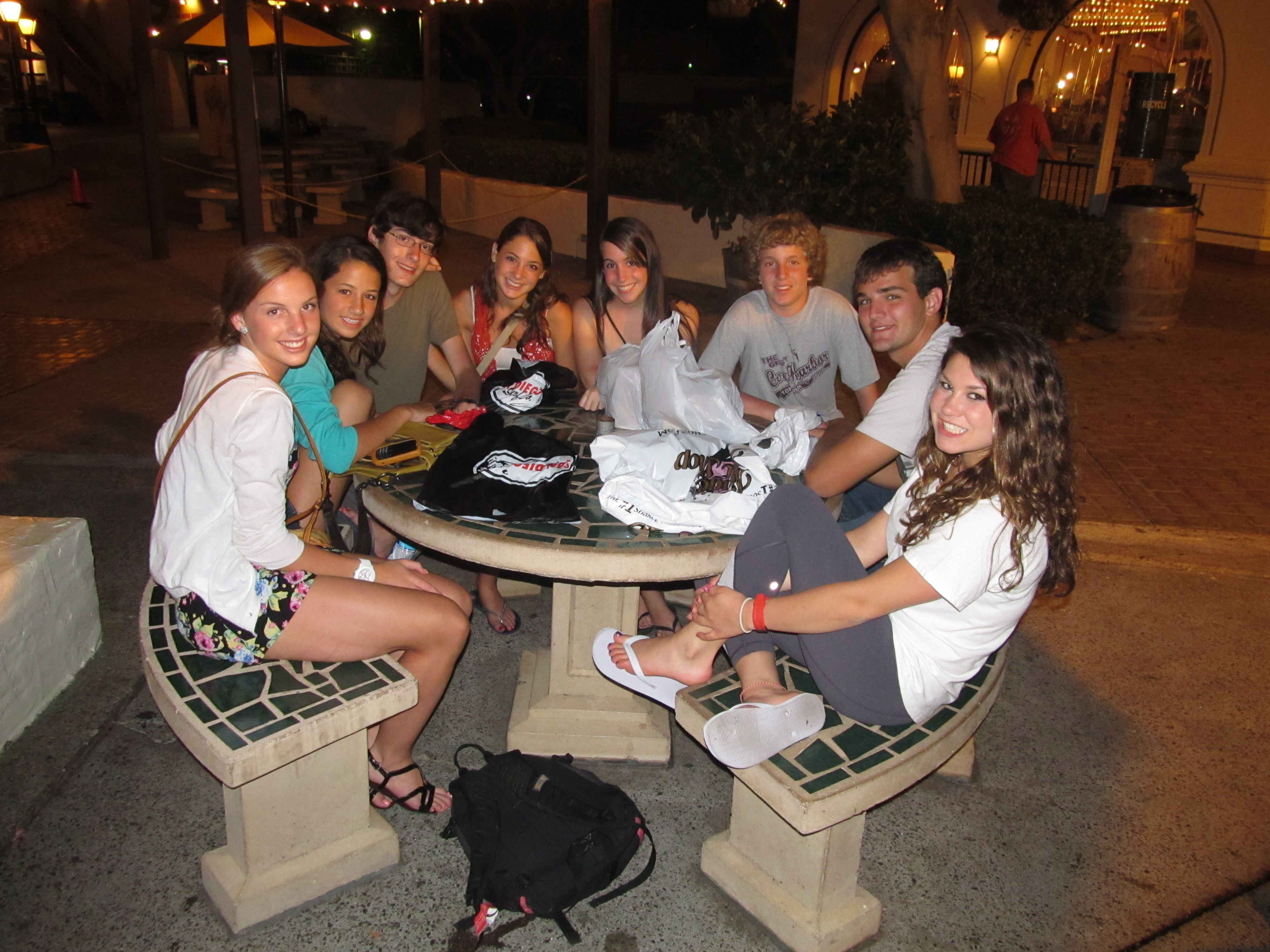 The Westcoast Blogger
Have we piqued your interest? Explore our 10-day, 21-day or 28-day tours and community service projects for teens in California. Start planning your own adventure with Westcoast Connection. It will be the travel experience of a lifetime!