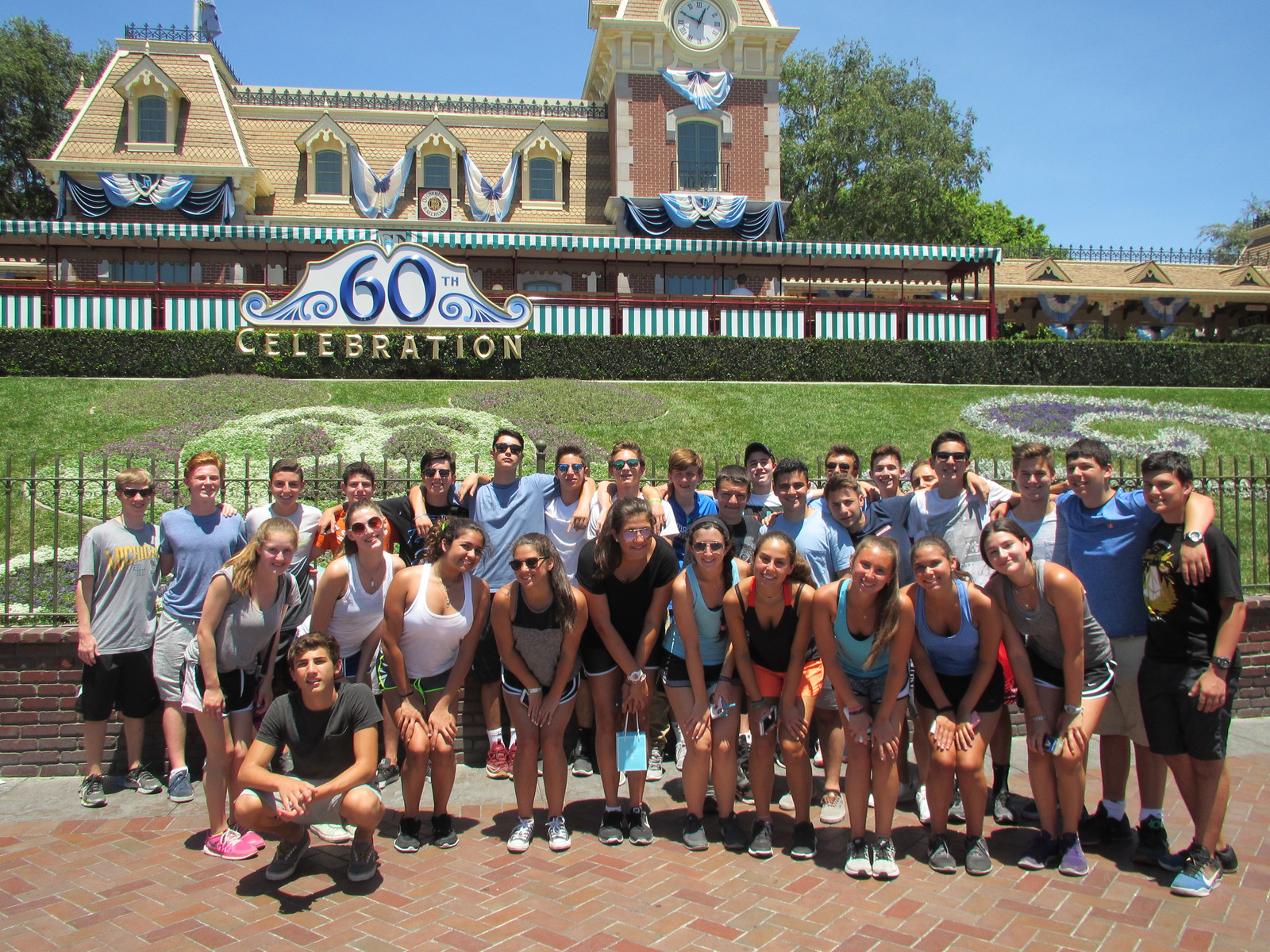 Dear Voyageur Parents and Friends,
We said goodbye to Tahoe and headed to the glitzy and glamorous Los Angeles. We made a quick stop at In 'n Out Burger to try their famous burgers and then continued on our way to UCLA. Our first night in Los Angeles we went to Hollywood and Highland to see the famous Hollywood sign and the walk of fame! After a trendy dinner, we went to the Chinese Theatre to see celebrity handprints and then strolled down Hollywood Blvd. One trip member thinks they saw Seal driving down the street and Noah C. was excited to meet and take a photo with YouTube star Danny Duncan.
The next morning we went to Universal Studios Theme Park. We started our day together on the tram tour of Universal Studios. Some highlights included seeing the town square from Back to the Future, the sound stage The Mindy Project is shot on, The Bates Motel from Psycho and an interactive Fast and Furious show. We then had some free to explore the park! Many trip members loved the Harry Potter Forbidden Journey ride and the Jurassic park ride. We ended our day on City Walk where we enjoyed a family dinner at the Hard Rock Cafe and then some free time to explore City Walk. The trip members loved the huge candy shop which had some novelty candy and accessories.
We started our next day by sharing a special experience at the Museum of Tolerance. Many trip members engaged in passionate discussions about Civil rights and justice. One trip member commented that the experience was very moving and they found the museum and speaker to be extremely impactful. After the museum we went to the Farmer's Market and Grove. Trip members enjoyed artisanal pizza and salads before heading to Rodeo Drive to search for celebrities and check out the famous shops. After perusing the shops a few trip members enjoyed Nitrogen flash frozen ice cream from the Ice Cream Lab. We then laughed the night away at the Improv Comedy club where Robbie was called up on stage and entered into a smart off with another audience member. It was such a great night and many commented they had never laughed so much in their life!
For our fourth day in LA, we were lucky to have the opportunity to volunteer at the LA food bank. We spent the morning sorting through apples and pears and helping to package them into boxes. One trip member said they loved volunteering for the food bank and it was something they wanted to start doing at home. We then made our way to Disneyland for a magical afternoon and evening! Trip members enjoyed going on rides and exploring the park including Disney ride classics, Hyperspace Mountain, Splash Mountain, and It's a Small World. We ended our fun day by watching the electric light show parade and the special Disney 60th anniversary fireworks. Everyone was in awe as the music blared and Tinkerbell flew across the castle sprinkling fairy dust. Many trip members also sang along to the Frozen themed fireworks and could not believe it when snow starting spraying from the street lamps.
After our busy day we enjoyed our last day in LA by relaxing and seeing some more LA hotspots. We started our day at Venice Beach watching skateboarders, trying to blend in on muscle beach and eating fish tacos. Many of the girls also enjoyed getting intricate Henna designs on their hands. We then went for a surprise treat at Diddy Riese, a famous ice cream sandwich shop where Trip Members loved the treat and could not believe how quickly they made the ice cream sandwiches. Afterwards we went back to UCLA to enjoy some of the facilities including a game of basketball. We ended our great time in LA by heading to Santa Monica Pier to take in views of the city from the famous ferris wheel.
Today we head out on the high seas for the cruise we've all been excited for!
We will update you again soon.
-The Westcoast Blogger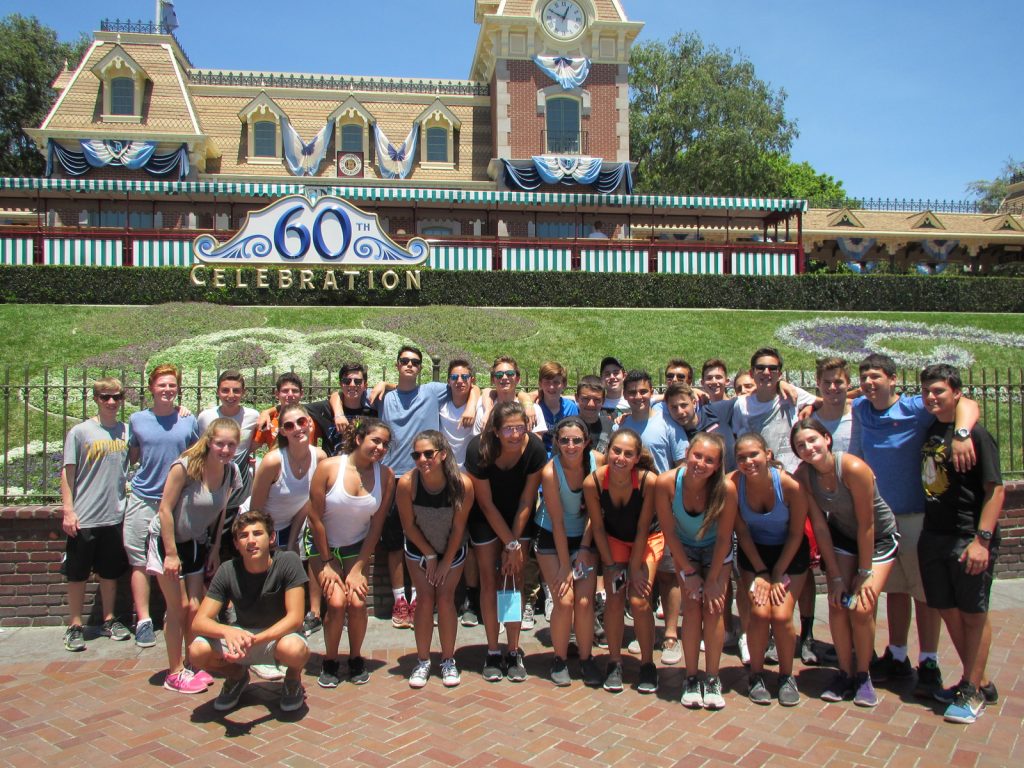 Got yourself interested? Join us in our 40-day west coast tour and explore U.S. and Canada with Westcoast Connection, the leaders in student travel.