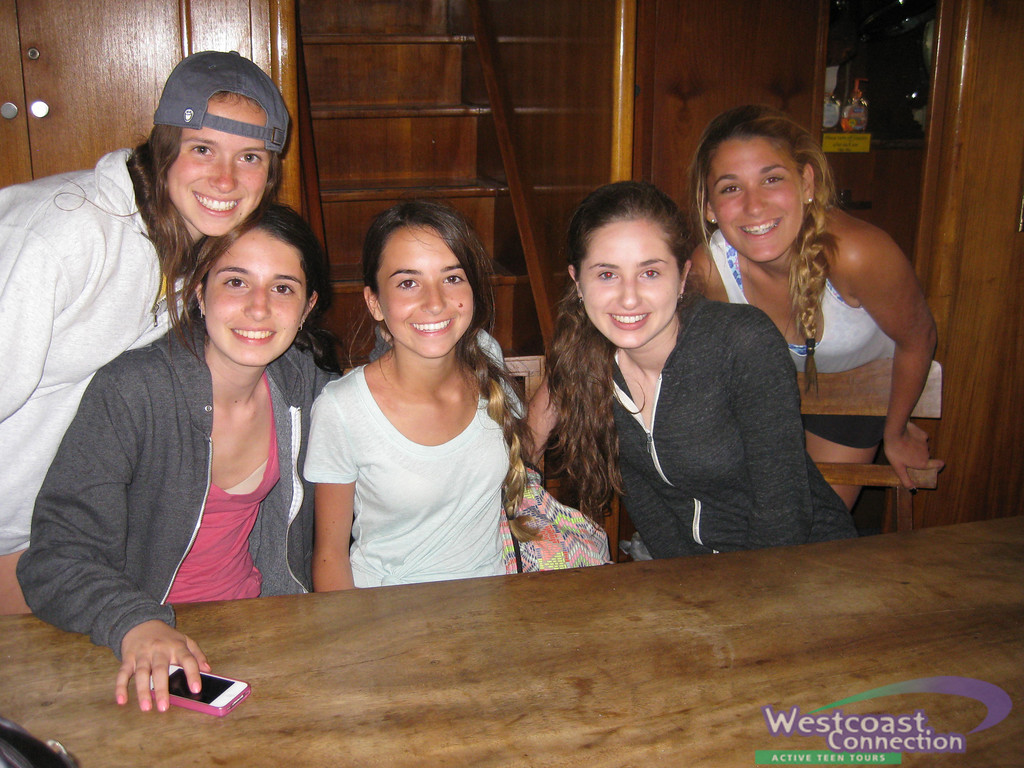 Hello once again family and friends!
We hope you're all doing well, because we are having the time of our lives! We just finished our stay in the dorms of UCLA, and they were phenomenal! Wonderful amenities and beautiful campus. Many trip members will be coming home with some UCLA "swag" like t-shirts and sweatshirts. Looks like we may have some future UCLA students among us!
We had the opportunity of going to Universal Studios. We went on a tram tour of many of the movie sets there. It was so interesting to see how movies and TV shows are truly made. We had plenty of free time to spend there, and many of us saw special effects shows, took pictures with some characters like Shrek, or went on rides. Everyone left Universal saying it was the "best day ever". This blogger can't disagree with that!
Now, before the trip, we heard that if we wanted to meet celebrities, Los Angeles is the place to do it. However, never in our wildest dreams did we think we'd meet 3 celebrities and have our very own trip celebrity (I'll explain later).
While at Universal Studios, our top-secret blogger caught wind of a Carly Rose Sonenclar concert next to the restaurant we were eating at. Jackie H., Bailee K., Jayne S., and Ali L. were especially excited about this! Jordan H. also admitted he was a fan, and seemed to be excited to see her too! For those who aren't aware, she was the runner up on the hit show X-Factor. We were serenaded by her beautiful voice in a relatively tiny concert of only a few hundred people. Many of our trip members impressed the camera-people with their dance moves, and were lucky enough to make it onto the jumbotron!
We then noticed there was another very special celebrity at the concert, and many of the trip members were able to take pictures and meet Noah Cyrus. That's Miley Cyrus' sister.  Once again, for those who are unaware, Miley is VERY famous!
That is not all! While on the infamous Rodeo Drive, some of the boys (Matt S., Harrison L., Jordan G., etc.) bumped into "The Fonz" himself, Henry Winkler! We were told we may be "too young" to truly appreciate who we met, but we were super excited nonetheless! Apparently he was extremely friendly, asking the boys questions about themselves and allowing them to take pictures.
Remember when I said we had a celebrity of our own? I will now explain. While on Rodeo Drive, we decided to play a little trick on civilians that were passing by. Vicky G. was our designated "celebrity" and we all ran up to her and pretended to ask for autographs and take pictures with her. When civilians asked who she was, we simply said she was from "that Disney show". Soon enough, strangers were convinced she was a true celebrity and were asking her to give autographs and pictures. We're a very silly trip as you can see!
Finally, we spent time at Disneyland yesterday! Many, like Gia S. and Marlee B. got pictures with Mickey himself! Some went rides, and Sophie H. was especially excited about meeting the Disney princesses.  Disney was awesome for us teenagers, and the Disney characters impressed us beyond belief.
Los Angeles was also an opportunity for our trip to become more aware of those somewhat unlike us. We had the opportunity to help out at a food bank in Los Angeles. It felt so nice to give back to those less fortunate. Not only did we do some good, but had a fun time doing it. Music was blasting as we separated donated items, somehow turning into a mini dance party. Thank you to Lorena A., and Danielle F. for truly embracing the spirit of volunteerism.
We also had the pleasure of visiting the Museum of Tolerance, which taught us about the importance of being accepting and banishing any prejudices we may have. A big thank you to Spencer C. for asking such insightful and important questions there.
Finally, we have had two birthdays on  the trip!! Vicky G. and Marcela B. both turned 15 in LA! Wahoo!!!! They woke up to a decorated bus, birthday girl sashes and some delicious candy apples. Happy birthday to our two Brazilian princesses!!
Finally, a big shout-out to our V.I.Ps of the past few days. They are all exceptional, helpful, friendly and compassionate trip members. Congratulations to Alex G., Eric S., Lorena A., and Paige S!!!! You guys rock!
We are now off to San Diego! I will report back soon!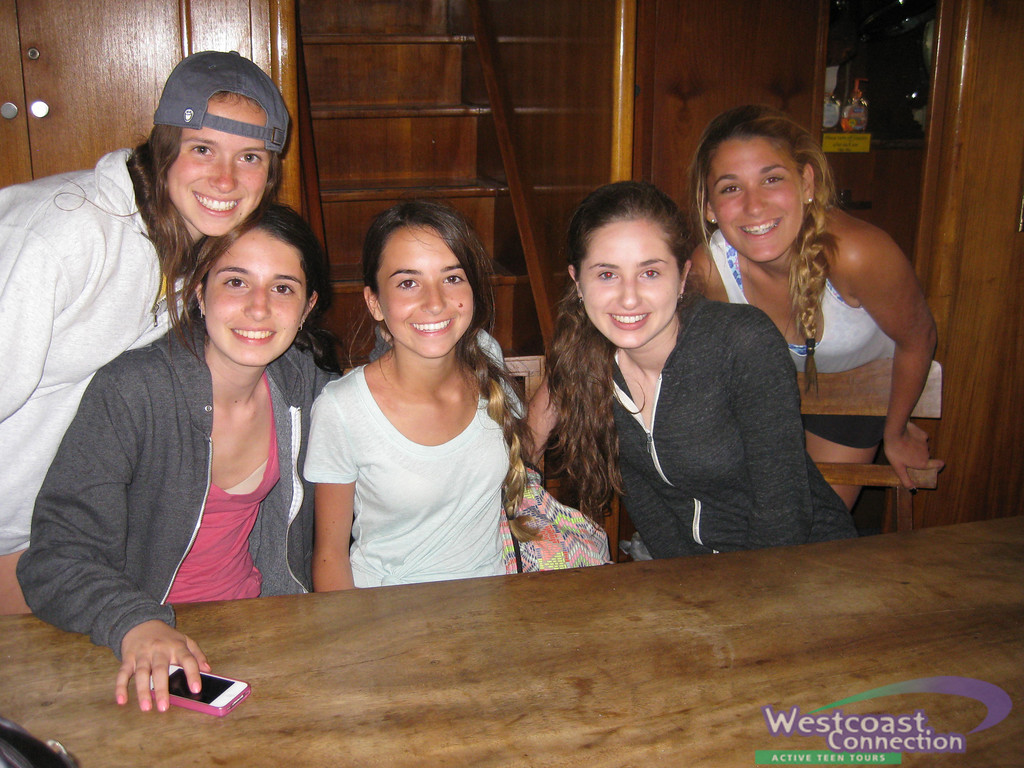 The Westcoast Blogger