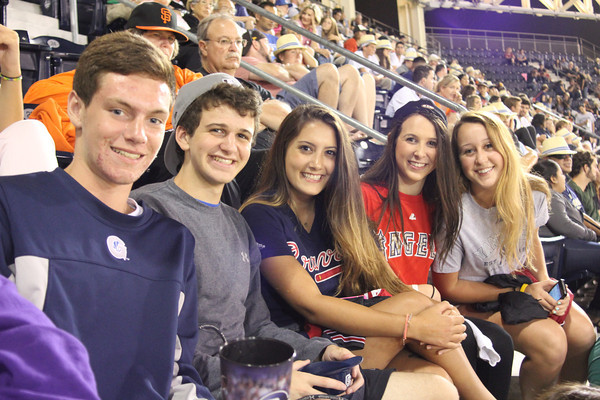 Hello friends and family of California Community Service!
We have discovered that Los Angeles is a city that is full of talent. From the street performers lining Venice Beach and the singers along the 3rd Street Promenade in Santa Monica, to the actors who have come from all over in order to find fame in Hollywood, it seems that one cannot turn a corner in this city without running into talent. What surprised us all, however, was discovering just how much talent existed within our very group.
On the night that was spent ice skating, Beatrice tapped into her inner figure skater, with the graceful execution of a lunge. During laser tag, Renee and Gavin destroyed the opposition, each ranking first during our two games. Jake and Danny displayed their athletic strength by taking on a team of 7 opponents in basketball and winning!  We also learned that Rebekah can silence an entire room with her angelic voice, Allie Gordon can move English teachers (Peter) with her poetry, and Aliza can successfully rap Kanye at a moment's notice.  Kristen has shown that she can hold her own in conversations about literature and philosophy with university graduates.  Then there is Sam, to whom the trip leaders owe a debt of gratitude, for reprogramming the GPS in a more user-friendly way.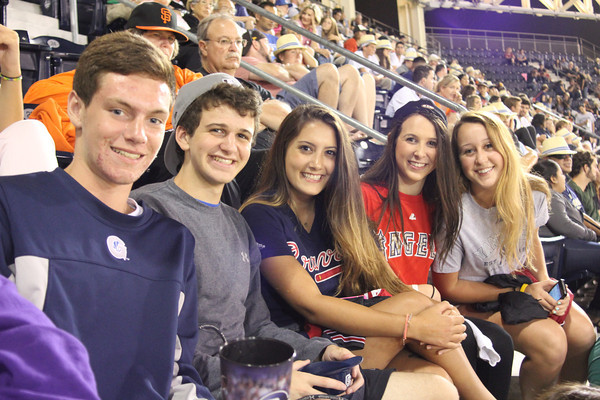 The trip has also given many of the trip members a chance to experience something for the first time.
At the San Diego Zoo, Peter finally got to see a panda! Agathe attended her first baseball game, and choreographed many great dance moves in order to try and get our faces on the jumbo tron.  Even though the Padres did not bring home the win, it was a great time had by all. Kiana and Sandi discovered that they have a real passion for surfing, and that getting on their feet was a breeze with the help of the instructors. Their first time playing laser tag, Sara and Isabella discovered the art of capturing bases and channeling their inner ninja moves.  Allie Compton overcame her fear of the ocean and frolicked in the waves at La Jolla Beach.  Erica, however, was by far the most adventurous of the group, and ventured out to eat a kiwi for the first time in her life.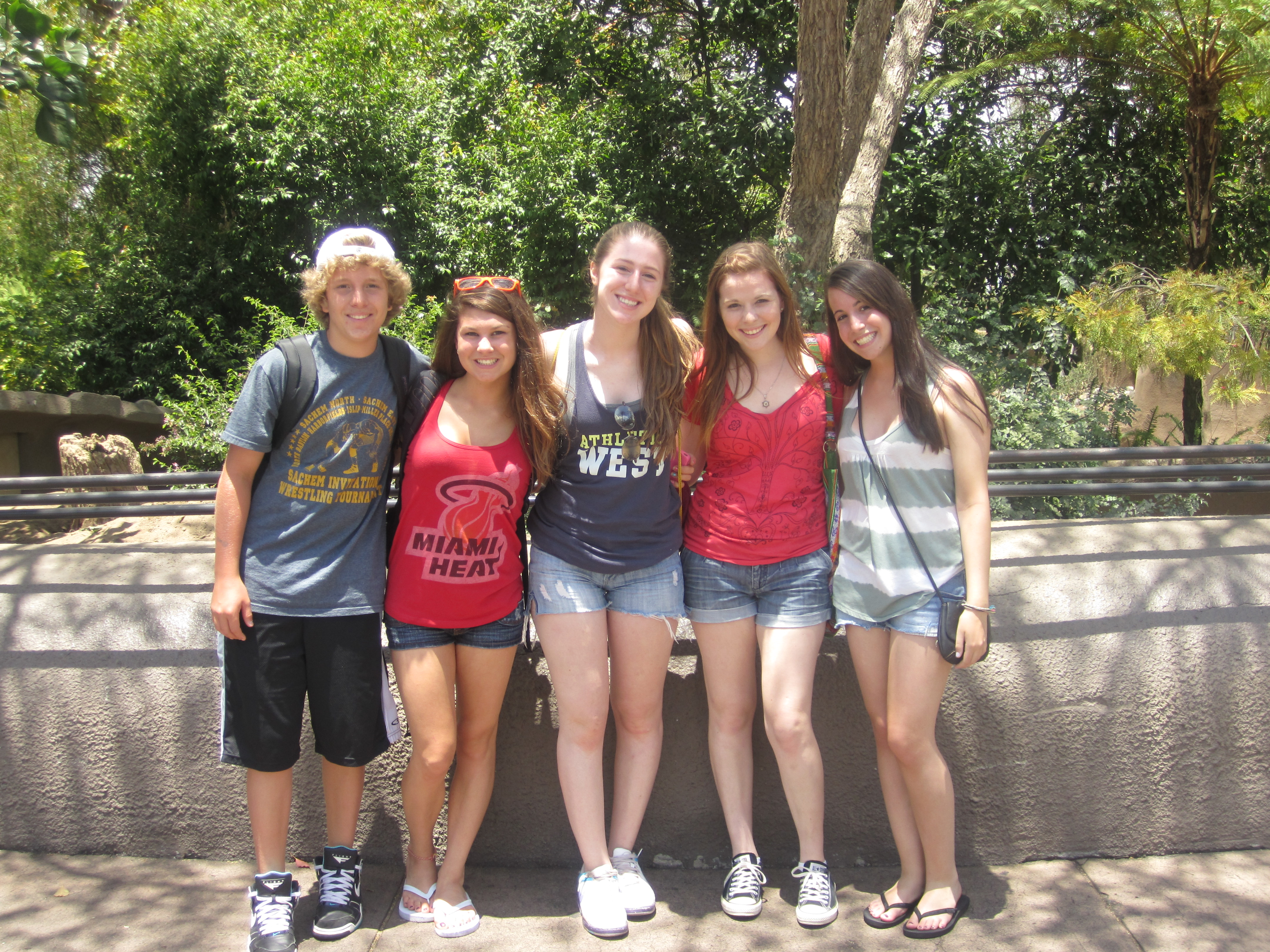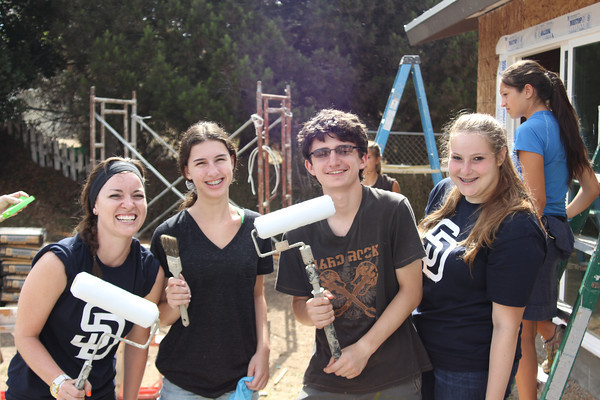 As a group, we are constantly discovering things about each other and our bond continues to grow stronger every day. How many hidden talents lie in wait? How many new experiences will be had? We head into our final days, excited for the new things we will discover.
Have we piqued your interest? Explore our 10-day, 21-day or 28-day tours and community service projects for teens in California. Start planning your own adventure with Westcoast Connection. It will be the travel experience of a lifetime!