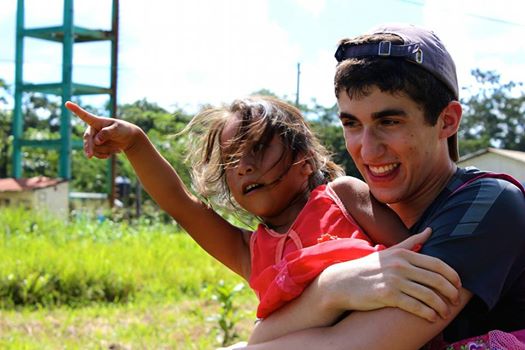 The scent of eucalyptus and the towering green Andes surround Aguas Caliente, also known as Machu Picchu Town. We arrived by way of Inca Rail, the scenic train that snakes alongside the same Urubamba River that we rafted just a few days ago. We are poised for our visit to iconic Machu Picchu tomorrow morning!
But for today, we are celebrating Brian's 18th birthday! He and his roommate Spencer awoke to a door decorated with balloons and colored flags, and at breakfast we crowned him with a party hat. This evening, we decorated the table with a Teenage Mutant Ninja Turtles tablecloth and napkins, and of course had tasty cake and singing.
Yesterday, we visited a primary school in Wilcapata, a village here in the Sacred Valley. We helped beautify and improve the grounds of the school, which is supported primarily by the community as opposed to the government. The clay walls of the buildings quickly fade in the sun, the previous coat of paint was dusty and chipping. Olivia felt that us painting the exterior school building made a real visual impact. Sloan and Max made a game of painting by playing 20 Questions while they worked. Michael worked to clear space for a trout nursery to provide nutritious, local food for the schoolchildren. Cynthia worked on breaking down and moving fallen tree limbs to make the playground safer.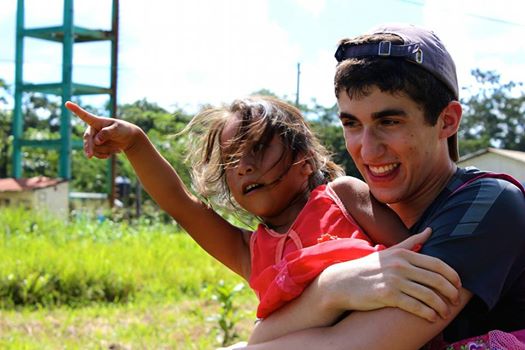 On our way to the school, we stopped at a center for preserving traditional weaving techniques, which serves to provide sustainable work opportunities for local people. We had the opportunity to feed and pet llamas and alpacas, then see the entire process of converting raw wool to yarn, then dyeing it using pigment from crushed plants and even insects! And some of us, like James and Delaney, also took the opportunity to have some comforting American style snacks available at the center.
We are hoping to get a good night's rest before Machu Picchu tomorrow! More news soon!
Love,
The Westcoast Blogger