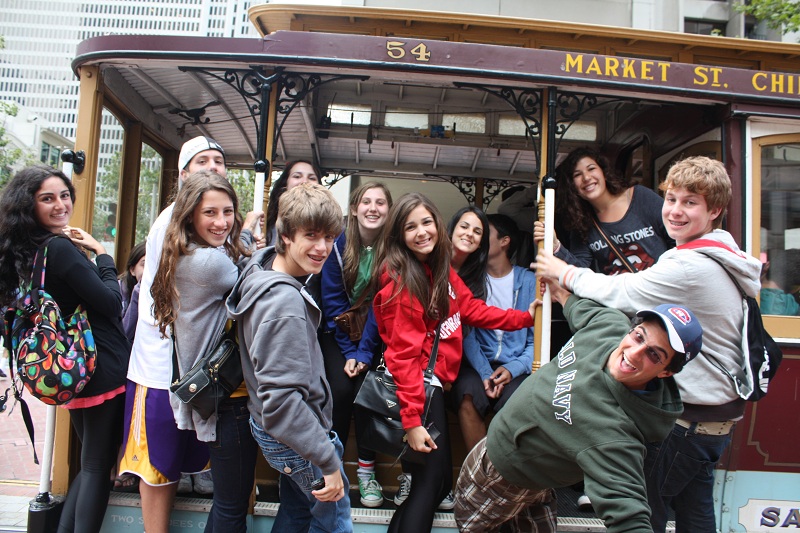 What a beginning to our trip! Six days in, and the memories have been piling up. We've loved every minute in Europe.
Our four nights in London were incredible. One of our first activities was a ride on the London Eye, and not only did we have a bird's-eye view over our new city, we witnessed a marriage proposal! A couple was alone in the pod in front of us, and the husband-to-be brought up a bottle of champagne and popped the question – with us cheering him on the whole time. They raised their glasses to us when they saw us watching – a magical beginning to our time there!
During the rest of our time in London, we did our best to take in as much as possible of the local culture – in more ways than one. Many of the trip members tried and enjoyed traditional British food. Some of the guys even joined in on a sound check in Trafalgar Square. Our Trip Director Jesse began rapping with a beat boxer's street performance. Try to imagine Maddie, strolling through the famous Carnaby Street shops, running into the actor who plays "Teddy" in the show "Nashville"! We also took in a stellar performance of Charlie and the Chocolate Factory in one of London's most famous theatres, which had everybody reliving their childhoods.
After London, we continued our adventure by taking the Chunnel to Paris. And we didn't wait until arriving in Paris to have fun – some of the guys made the most of the travel time by playing a game of soccer on an empty train car. Once in Paris, we again jumped right into the local culture by watching the France-Iceland soccer game alongside Parisians in a local café. When the game was over, we took a jaw-dropping cruise on the Seine. The trip members cheered when they saw the Eiffel Tower in its lit-up glory, and cheered again while passing under each bridge – the locals, thrilled with the French victory, cheered right back!
While the places we've visited have been everything we'd hoped for, probably the best part of the trip has been getting to know each other. We've grown close through many exciting activities – whether it was the girls getting together for a Girls' Night in London, all of us going out for dinner as part of Team England, France, Italy, or Switzerland, or breaking out in song to our favourite Macy Gray song.
Would love to write more, but it'll have to wait until next week – we're too busy living in the moment and making memories in Paris! Talk to you soon!
Salut!
The Westcoast Blogger
Have we piqued your interest? Explore our 20-day and 28-day European teen tours and start planning your own adventure with Westcoast Connection. It will be the travel experience of a lifetime.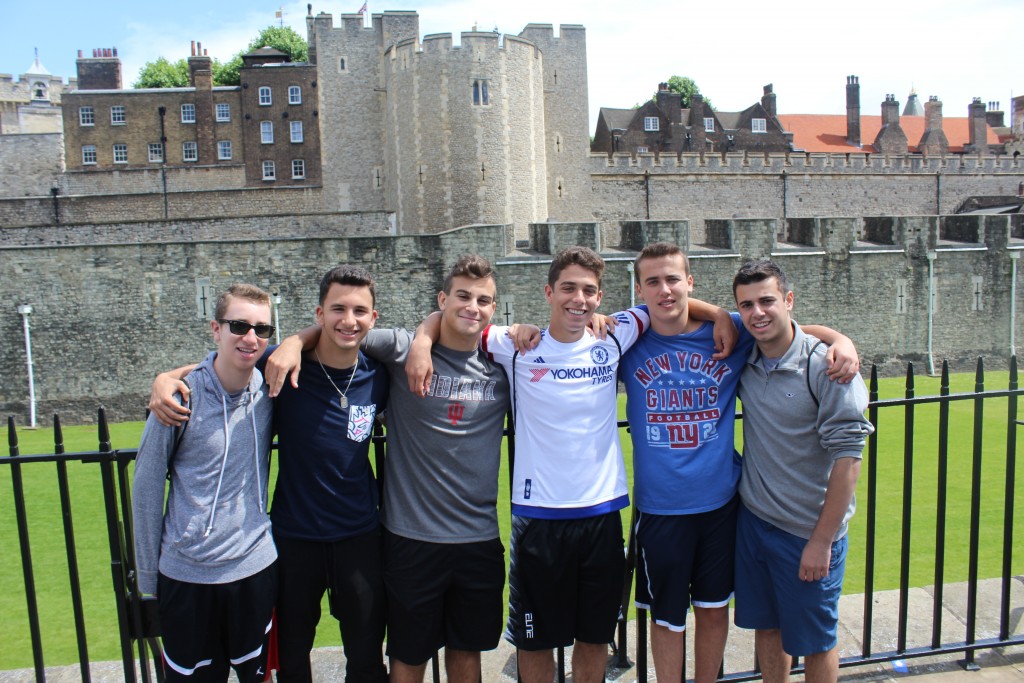 Save
Save