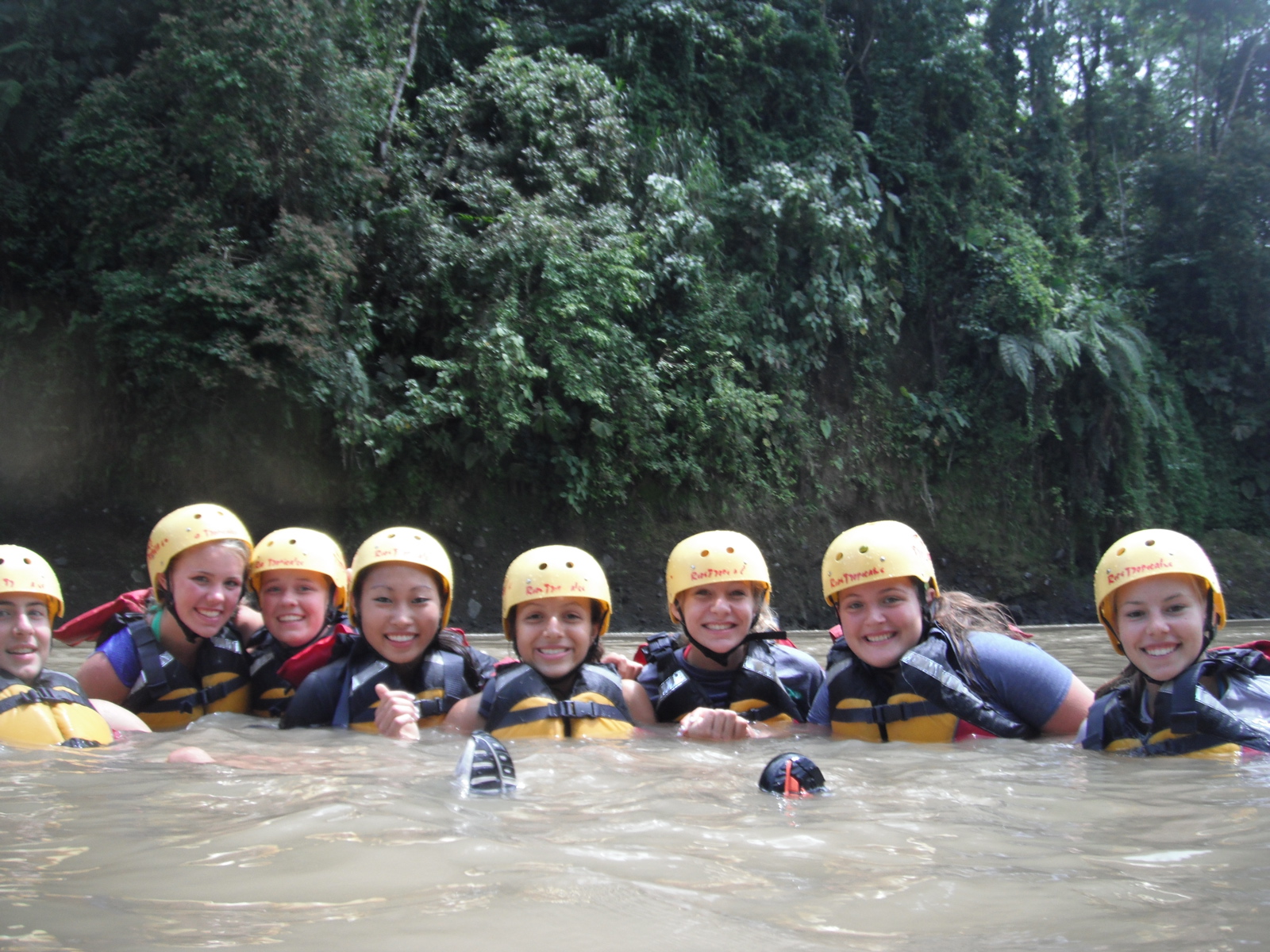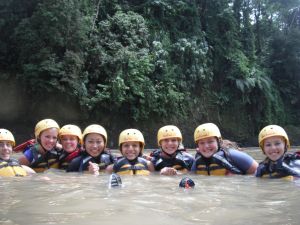 Hola families!
Although we only arrived to Costa Rica yesterday, we've already felt Pura Vida (Costa Rica's motto, which means 'Pure Life'). Over the past two days, we've taken the opportunity to really get to know each other and prepare for what will undoubtedly be an incredible experience.
What we learned right away was that our group is composed of a number of unique and talented trip members, who already have so much experience to share with others. Between world travelers like Margot and musicians like Avery and Jimmy, we are bound to learn a lot, not only from the experiences we share together, but from each other.
This morning we went white water rafting down the Reventazon river. It was absolutely incredible. In addition to conquering the rapids, we passed through the rainforest's pristine scenery. We were lucky to have perfect weather, and since we made good time, we were able to stop at a little section of the river where we could swim around in the refreshing water. Sharon, Lily, Callen, Ben, Hilary  and others took advantage and spent practically the whole break in the water. After a delicious Costa Rican lunch, we headed back to the hotel and played a few more team building games to get to know each other.
Tonight, we had the pleasure of speaking with Gayle, one of the founders of the CRHF (Costa Rica Humanitarian Foundation). She told us all about the remarkable work she has done in Costa Rica since the 1970s, taught us about the kind of help Costa Rica needs, and explained how we are going to be able to help so much in the next few days.
Tomorrow morning, we will be going to La Carpio, where we will work on building a house for a young Nicaraguan refugee family.
We are looking forward to filling you in on all the exciting experiences that have yet to come out here in Costa Rica.
Wishing you all the best!
Jen and Mike
The Westcoast Blogger