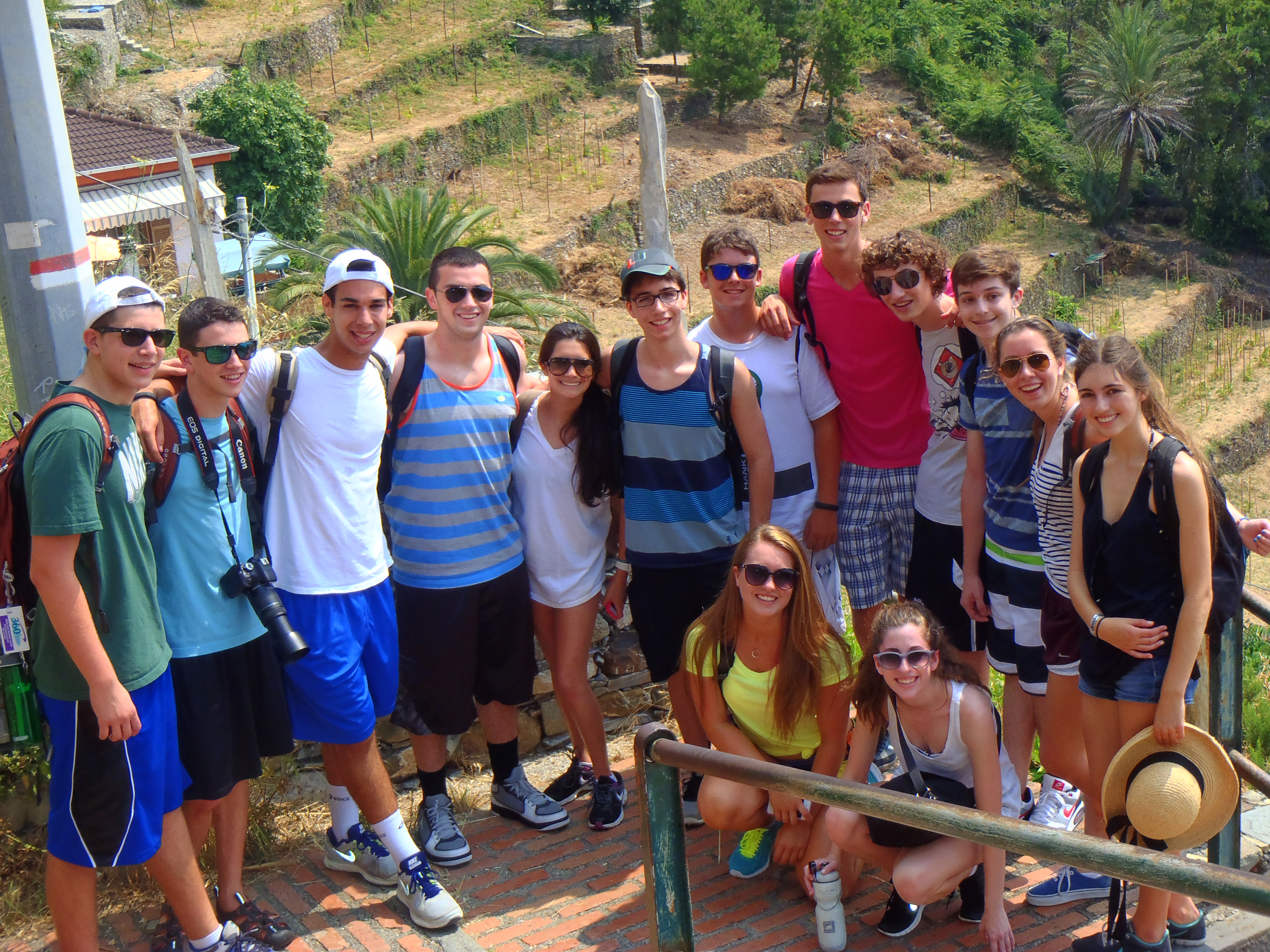 Ciao Familia,
Waking up in the small town of La Spezia, to the sights and sound of the local villagers beginning their daily routine as they opened their shops and food markets gave us a sense of excitement for the exploring we had in store for today.
We were all well rested after our travel from the USA to Milan and then via train to La Spezia. Or first dinner was at a quaint family owned restaurant in La Spezia where we watched the hustle and bustle of this busy little restaurant and worked together to translate the handwritten menus from Italian to English. Ben was there to help translate, thank goodness for those Italian classes! The food was AMAZING and enough to feed an army, between the pastas, seafood, meat and pizza we had to roll our way down the street for our first Gelato experience.
Thursday we took the local train to Cinque Terre. Our trip members took charge and made sure we all purchased tickets and got on the correct train to make our way to Corniglia, one of the five villages, where we began a trek along the sea coast. The path was challenging at times but rewarded us with breathtaking views of the sea and villages. Even with the trails many ups and downs, Jesse was using his paparazzi skills to capture every moment on his camera.  Along the way we learned about the history of Cinque Terre and the people who have been living there for over two thousand years!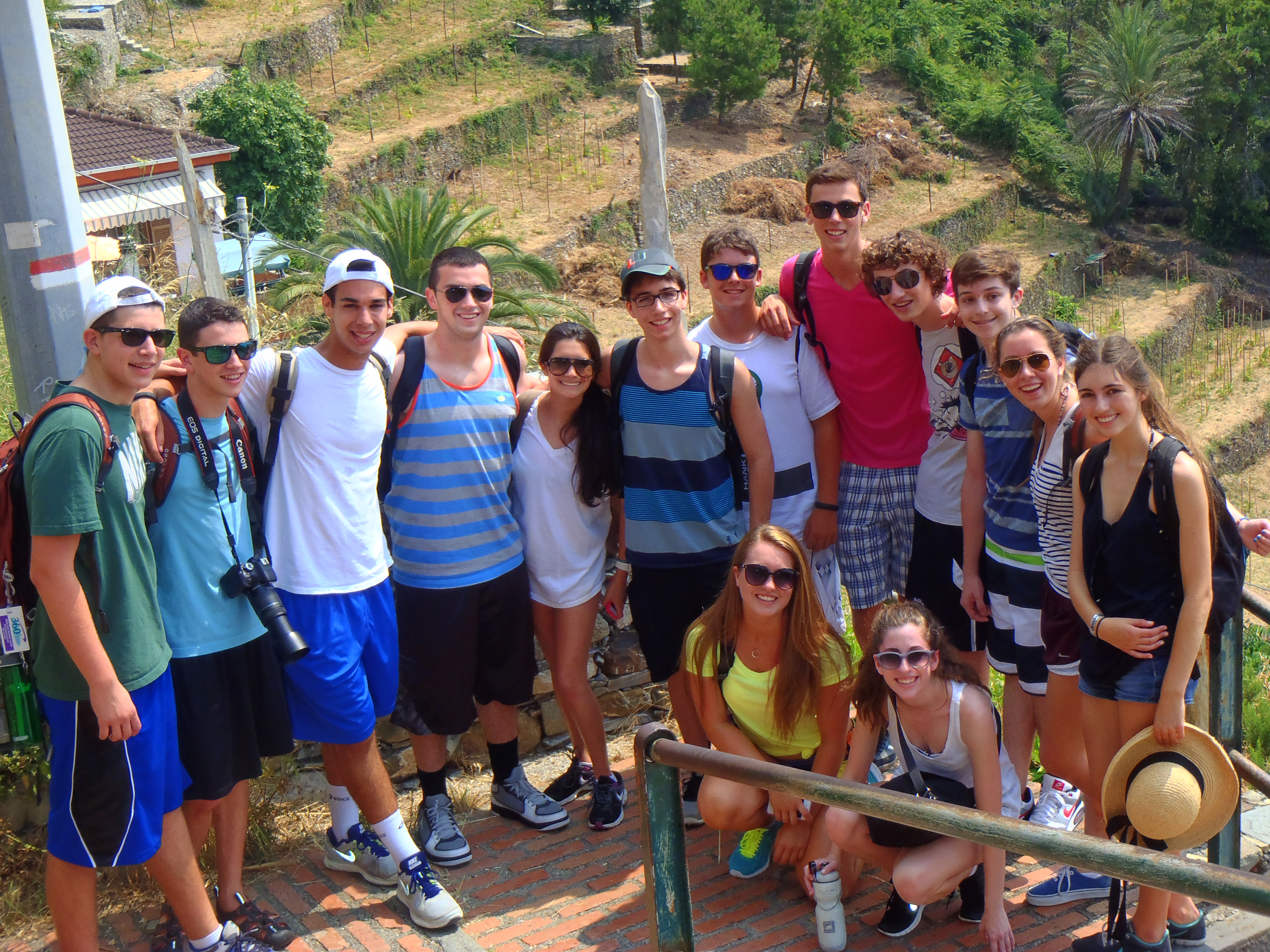 We arrived in Vernazza, another village, where we stopped for lunch and Zach, Josh, Brad and Brandon explored the local cuisine as they shared a plate of octopus! It was very delicious.
Meanwhile Amanda, Kelli, and Tyler were spotted eating "the best sandwich ever" at a small rustic sandwich shop along the Main Street of Corniglia.
After getting our fitness fix with the hike and then a leisurely lunch, we were ready to hit the beach for a relaxing afternoon of swim, sand and sun.  Zoe and Sophie made a mad dash for the kayak rental hut where they made friends with the local shop owner.
After a well deserved dip Owen took advantage of the ultimate way to relax when he discovered the message therapists that stroll up and down the beach providing messages for the beach goers.
Meanwhile Samantha, David, Kelli and Amanda took a scenic walk along the beach to check out ancient statues that had been carved into massive rocks thousands of years ago.
PESTO……PESTO……PESTO…..Did you know that Cinque Terre is famous for it's pesto???? Well we did a taste test and let's just say they know exactly what they are doing, it was delicious.
Sights, food, beach, gelato, sights, food, gelato, food, gelato= Italian Heaven!
On our way Venice…Ciao!
If this sounds like an adventure you'd like to be a part of, explore our Westcoast Connection 16-day program for student travel to Italy!