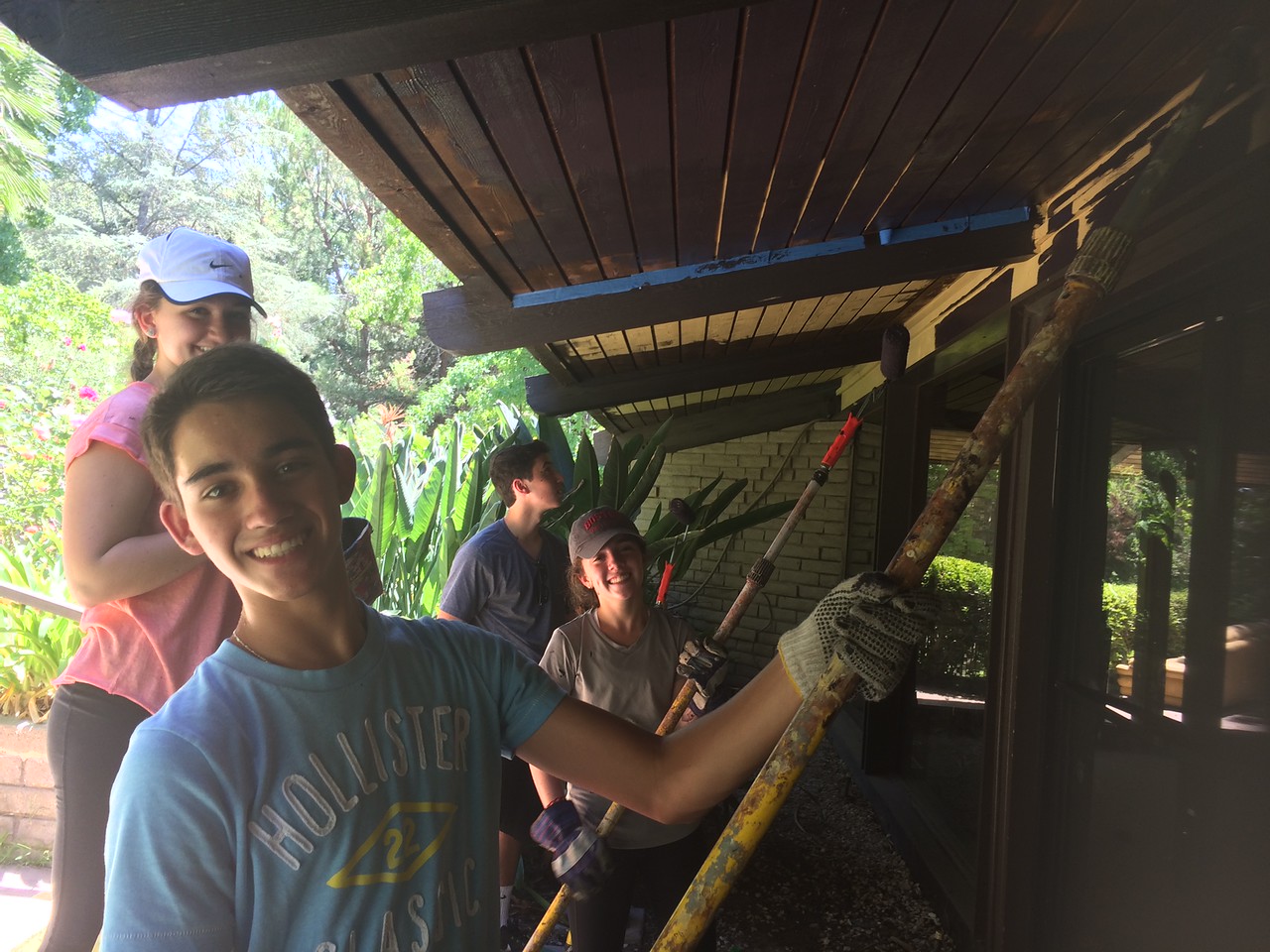 Cue the music! As we hopped off the plane at LAX with a dream (but no cardigan), wondering if we were going to fit in, we were welcomed with open arms. During the arrival of everyone, we played numerous games trying to get to know everyone. We were very enthusiastic as we pulled into the UCLA campus, feeling  anxious as well as excited. After settling in, we went bowling to strike off our first bond as a group.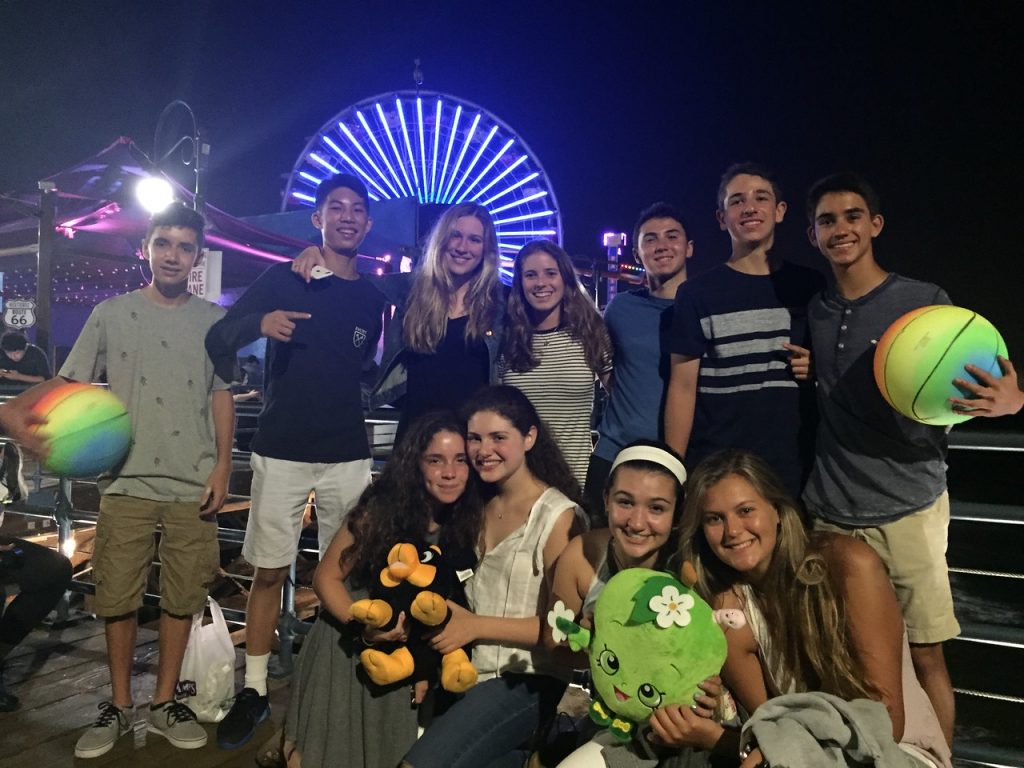 Wednesday morning, we headed to Hope Gardens to begin our first of two days of service with this organization. We assisted with a landscaping project by painting the roof of a house. We also engaged with little kids throughout the facility & made their day more special by helping them understand that we were there for not just their amusement but also a shoulder to lean on as someone they could confide in and trust regarding their situation. It really exposed us to a setting where there was a consistent theme of optimism and appreciation amongst the members of the facility.  This experience gave us insight into the fact that there is so much in life to value and be thankful for – which is exactly the aim that Hope Gardens is constantly striving to achieve. To cap off the night, we explored 3rd Street Promenade in Santa Monica before visiting the famous Santa Monica Pier.
Thursday and Friday mornings, we began a new day of service at the Boys and Girls Club. In order to maximize our time volunteering, we split into two groups so that one group of trip members visited the BGC in Long Beach and the other visited the one in Burbank. We participated in numerous activities ranging from arts & crafts to music & sports. We came in with open arms & let them know that we were eager to spend time with them. All of our trip members made a huge effort to be fully present during our time with the kids. This helped everyone to understand the importance of building bonds and connections with others while also beginning to understand how we can be mentors to other children to help them become the best versions of themselves.  Our trip members seemed to get as much out of the experience as the children they were serving – exactly our goal!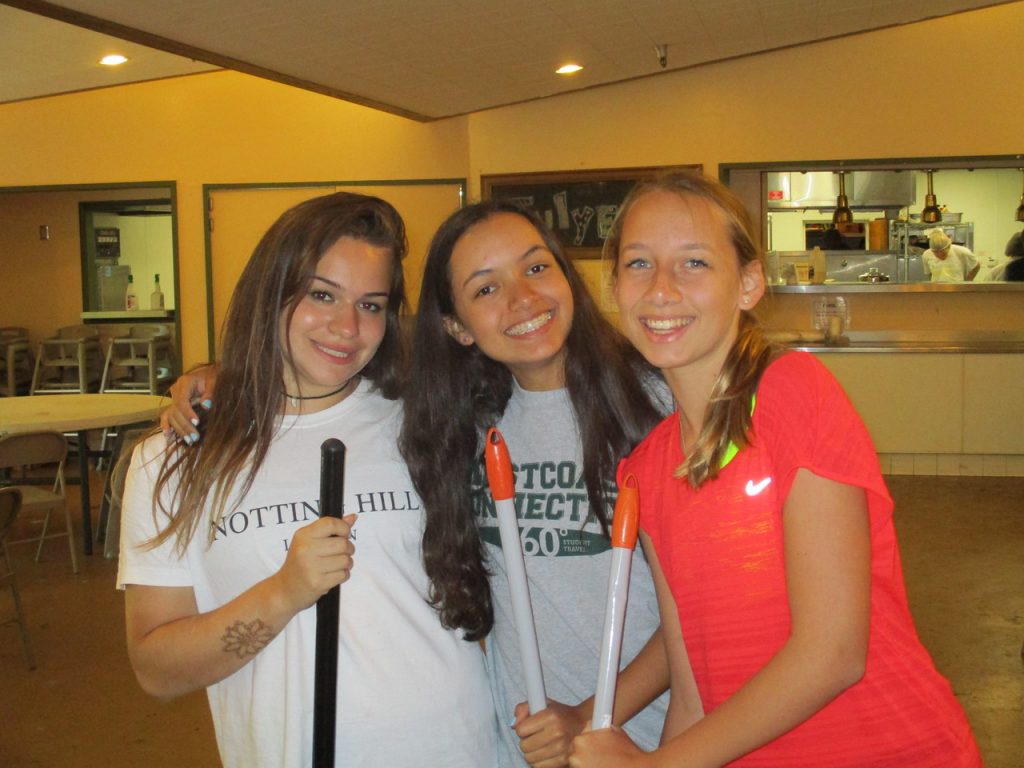 After our days at the Boys and Girls Clubs, we partook in a campus scavenger hunt while simultaneously exploring the campus itself. We also capped of one of our nights with delicious ice cream sandwiches at Diddy Reise. We timed it perfectly and there was virtually no line! We couldn't have been happier to indulge in our sweet dessert.
We started off our Saturday morning with an easy bike ride along Hermosa Beach. In addition to getting to know each other better, admiring the beach and ocean, and house hunting (parents watch out, we saw some beauties), we spotted our first celebrity: Richard Jefferson of the NBA Finals Champions Cleveland Cavaliers. He biked past us, but unfortunately we didn't have a chance to say hi or introduce ourselves. En route to our improv comedy show, we spotted Vine famous musicians Jack Gilinsky and Jack Johnson, commonly known as Jack and Jack. The girls of the group were starstruck to see them not too far from our comedy show. During the improv comedy, we were fortunate enough to witness the comical acts of Dane Cook and Adam Ray. It was so hilarious that our cheeks hurt from laughing!
To end off a memorable weekend, we visited the world famous Venice Beach where We watched basketball, skateboarding and many eccentric street performers, in addition to mixing in some shopping and tanning. It was the perfect end to a great first week of our trip!
The Westcoast Blogger
Have we piqued your interest? Explore our 10-day, 21-day or 28-day tours and community service projects for teens in California. It will be the travel experience of a lifetime. Start planning your own adventure with Westcoast Connection today!