One week into trip 46's On Tour European Experience and we're off to a great start! We kicked off in London, England at Heathrow airport where trip director, Justin, and leaders greeted 51 teens. We immediately felt a great energy among the whole group – we could tell that we were all going to get along really well!
Our first stop in London was Kensington street where we had a chance to grab some lunch at whole foods. Everyone was excited to have a chance to relax and start to get to know each other. After a bit of freshen up time at the hotel we headed out for our first night together as trip 46! We had a delicious dinner where we celebrated Sammy's belated birthday and Colleen's actual birthday with big slices of cake and 3 rousing renditions of happy birthday. After dinner, it was time to get our first real taste of the city of London and we were extremely lucky to get to have a 360 degree view of the city from the top of the London eye! While we were on this fancy Ferris wheel, the fact that we were about to start out on a fabulous adventure together really began to sink in. Everyone was very happy and excited to be in Europe.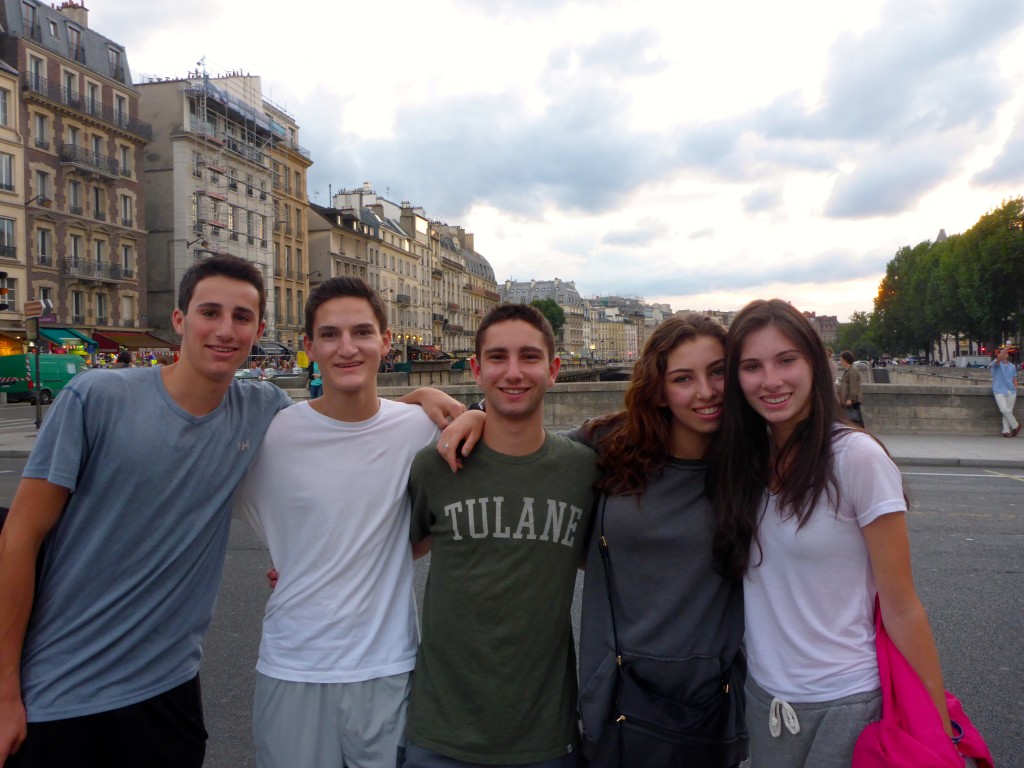 We hit the ground running after an incredible first night's sleep and jumped right into sightseeing the amazing historical city in the heart of the U.K. We toured around the city and had the opportunity to soak up stories and see evidence of the 2000 years of history built into the city. Mid-day we had an opportunity to fill our tummies with fish and chips before entering the Tower of London. We parted ways with our phenomenal tour guide, Liz, at Covent Garden where we got to explore many different boutiques and restaurants. We had our first chance to explore the city on our own and eat some authentic street food among locals, and finished our evening at the hotel where we continued to strengthen bonds and share some laughs over evening programs.
Our second day in London we rubbed shoulders with the elite and shopped around at Harrods – while nobody bought an elephant, we did hear that it was possible! Afterwards we walked to an area that was a bit more affordable for some lunch and shopping – Carnaby Street! Despite the iconic dreary London weather, the street was filled with bright and vibrant colours among all the little shops and the rain did not stop us from enjoying the beautiful art instalments throughout the neighbourhood.
The evening was a huge highlight for everyone when we saw Charlie and the Chocolate Factory in the West End. Everyone was transported back to their childhoods as we marvelled at the beautiful colours, funny songs, and amazing sets. It was such a fun experience for everyone and it was a great way to finish up our stay in London.
We said goodbye to England and bonjour to Paris. We boarded the chunnel in England and on the other side we came face to face with France. Our first taste of Paris was an unforgettable boat ride along the Seine River. The Eiffel Tower was lit up against the dark night sky and we were all struck by its beauty. Little did we know our adventure was just beginning. Our next day started off with the fascinating tour of the second biggest museum in the world, the Louvre. Here we saw famous works of art such as Venus De Milo and we shuffled our way to the front of a mob to get a close look at Da Vinci's teeny tiny portrait of his friend Mona – whose real name we learned is actually Elizabeth. Afterwards we had lunch while strolling the Champs Élysées – the stroll was a treat in itself, even without the delicious macaroons we bought. From there we could see the Arc De Triumphe, looking just as majestic in person as it does in the history textbooks. For dinner we ate in the beautiful town of Montmartre where we were able to see all of Paris from the top of Sacre Coeur. We had a front row seat to street performers and we got a chance to have authentic French food in the petit cafés.
Our final day in Paris was eventful as we had some deep thoughts with the thinker in the Rodin museum and then travelled to Versailles to see the beautiful chateau belonging to Louis the 14. We saw the hall of mirrors where Kim and Kanye took their wedding photos and explored the beautiful and world renowned gardens. We also brought our friend Monroe the monkey, who will be mentioned a lot more through the trip!
Paris was absolutely stunning and Londons history was so impressive. We can't wait to share all our travels to come!
Until then!
The Westcoast Blogger
Have we piqued your interest? Explore our 20-day and 28-day European teen tours and start planning your own adventure with Westcoast Connection. It will be the travel experience of a lifetime.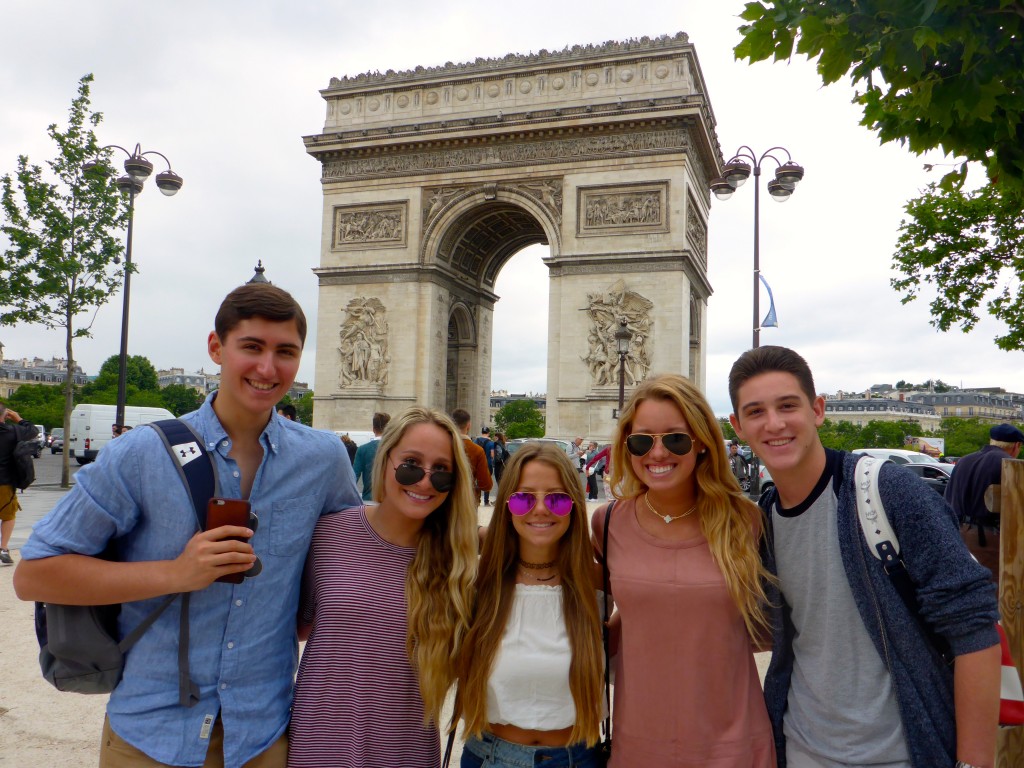 Save
Save