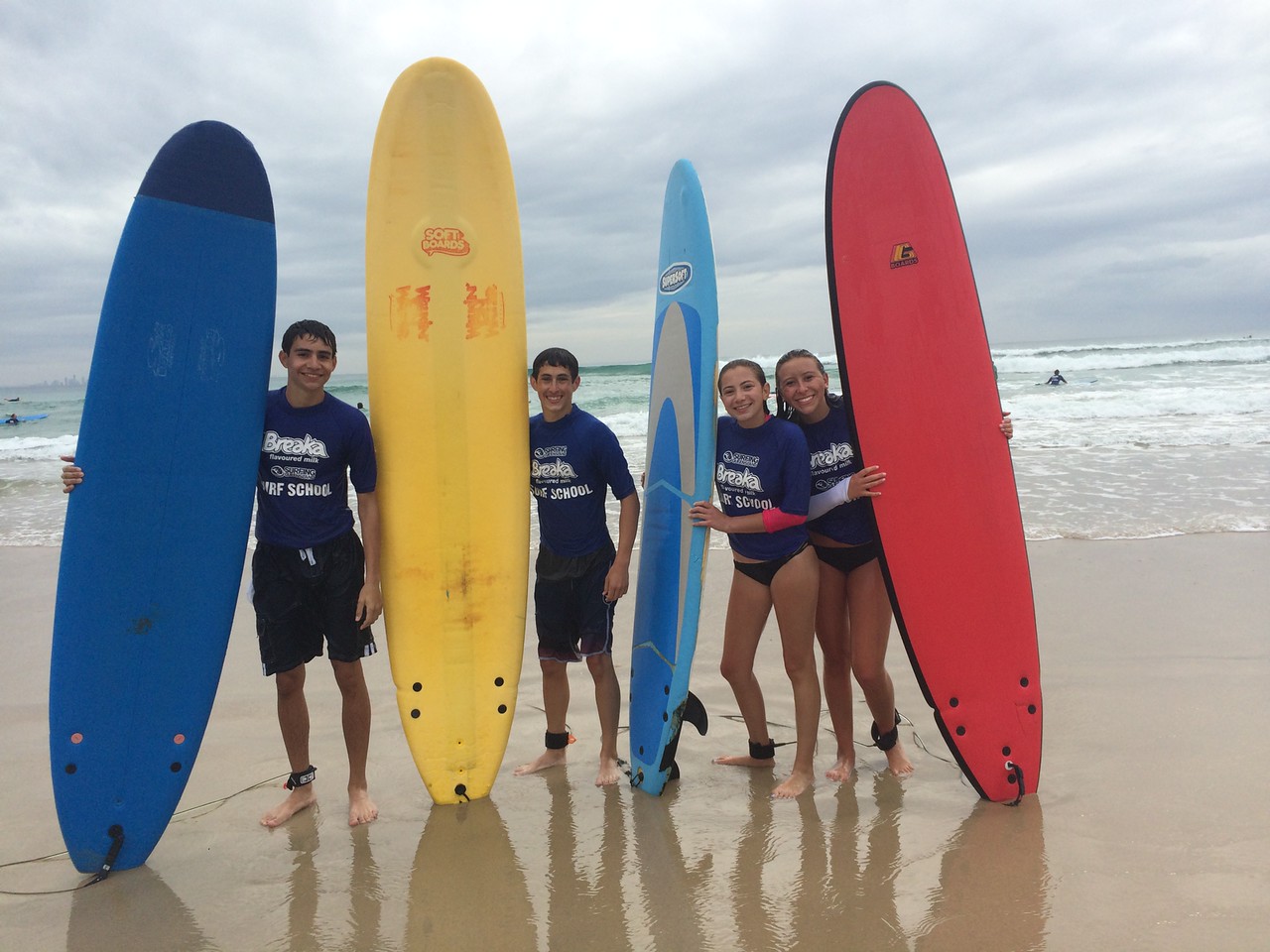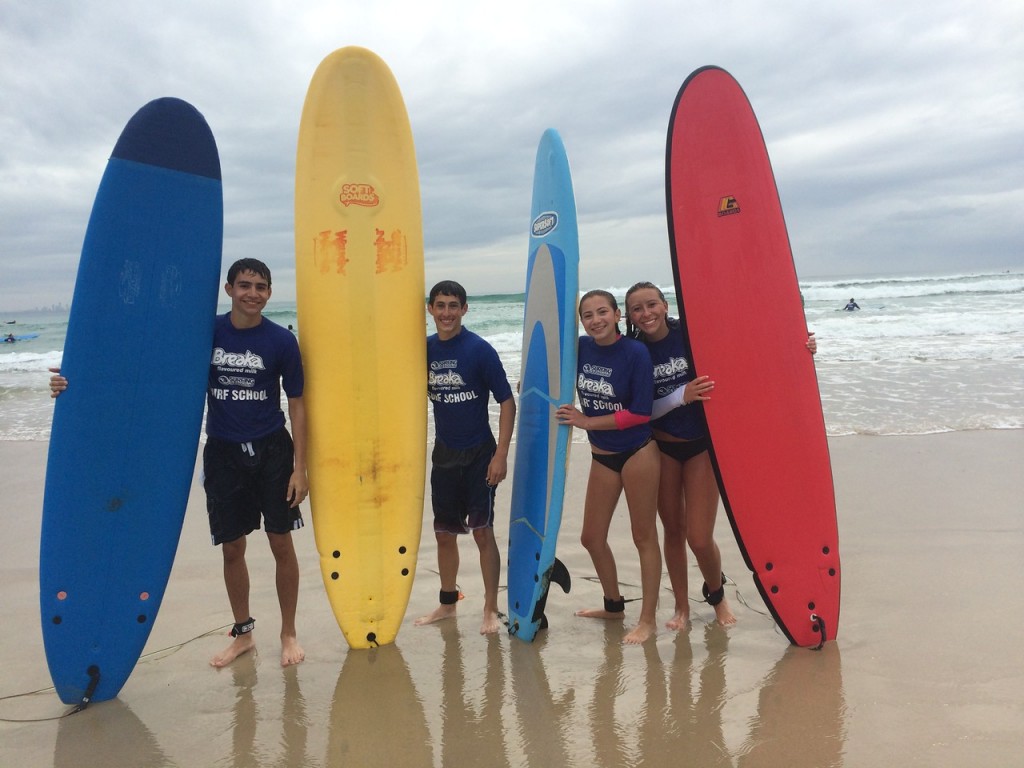 G'Day Mate!
We can't even begin to believe that we're already halfway into our trip!
So far we've already traveled to Brisbane, Surfers Paradise, Yungaburra and Cairns… and we have so much more to go! As we're writing this we have just wrapped up a fantastic day at Tjapukai Aboriginal Cultural Centre learning all about the didgeridoo, throwing and making boomerangs and getting our face/arms painted.
We followed it up with cable boarding/skiing and racing each other on the water inflatables. We had so many trip members knee boarding and cable skiing! Garrett and Brett were even able to do some jumps even though this was their first time ever trying it!
Since our last blog- we have explored so much of Australia and have really been creating some amazing memories. We even had so many trip members snorkel yesterday at The Great Barrier Reef- which was a fear of a lot of theirs (a number got to try SCUBA as well).  We learned all about the different types of coral and animals we may encounter in the reef, during reef teach.
Then the next day- while we were diving and snorkeling – we were able to talk about all the different types of coral we saw and all the trip members were so excited to point out what was what! Some of the trip members even got to see a baby shark! We were definitely able to capture some great selfies with Nemo! Be sure to check those out on the website as well.
We got to spend a couple nights in Yungaburra at the Wallaby Lodge which was such a great experience for us. We explored around the rainforests, swam through waterfalls into caves and we swam under Millaa Millaa Falls (which is famous for the Pantene Pro-V commercial) which so many of the girls (and boys) were able to re-enact. Ok, Ben was the only boy who attempted the hair flip but it was a great action shot! During the nights at the wallaby lodge, we got to have some time playing pool, ping pong, soccer and then we enjoyed eating dinners together and sitting around the bonfire singing songs and celebrating Ethan's birthday!
We have a couple days left in Cairns and then we're off to our last stop in Australia, Sydney! Goodbye for now…
Until next time,
The Westcoast Blogger
Have we piqued your interest? Want to travel to Australia (plus Hawaii) with Westcoast Connection? Learn more about booking our 27-day teen adventure tour!