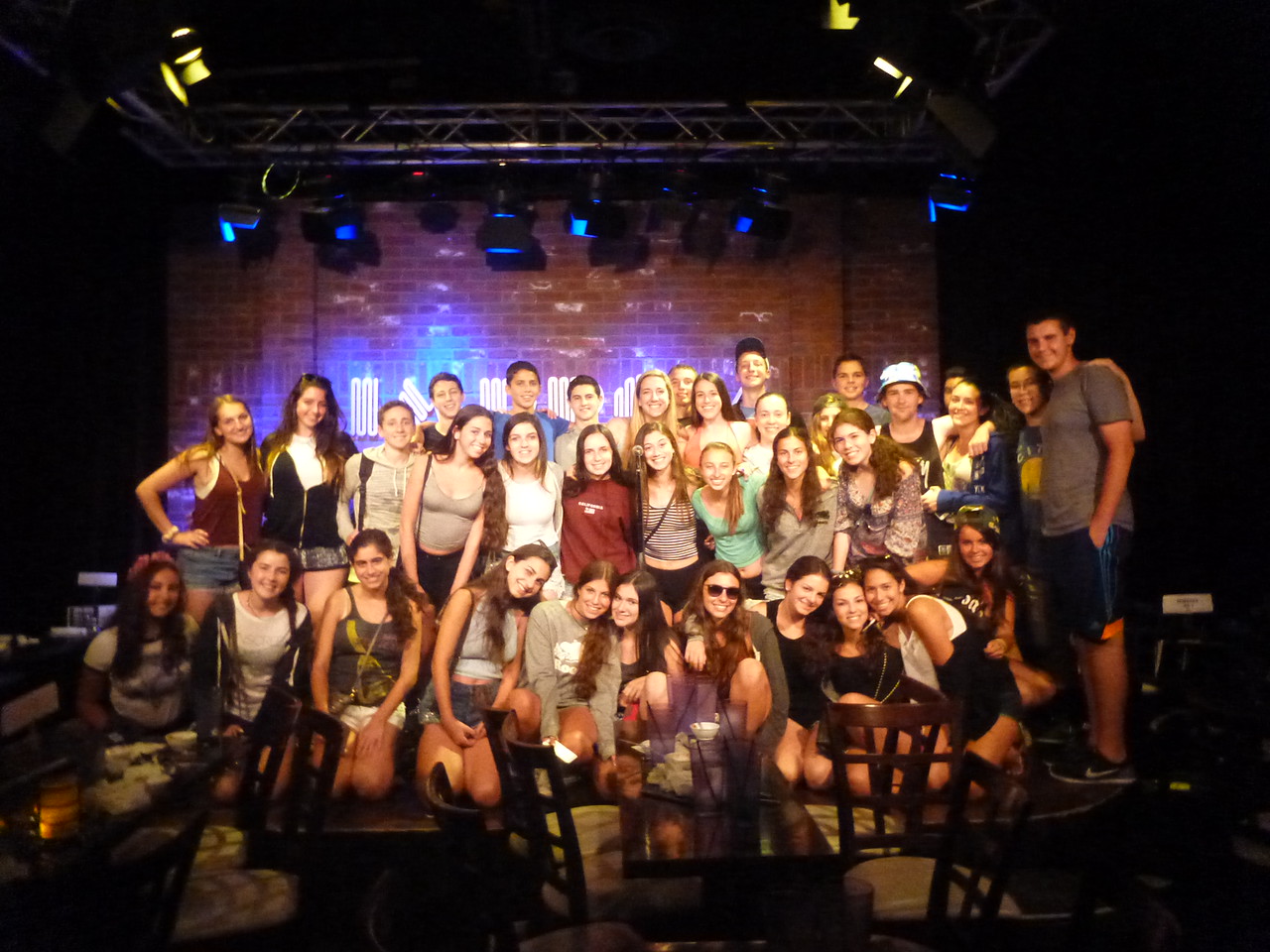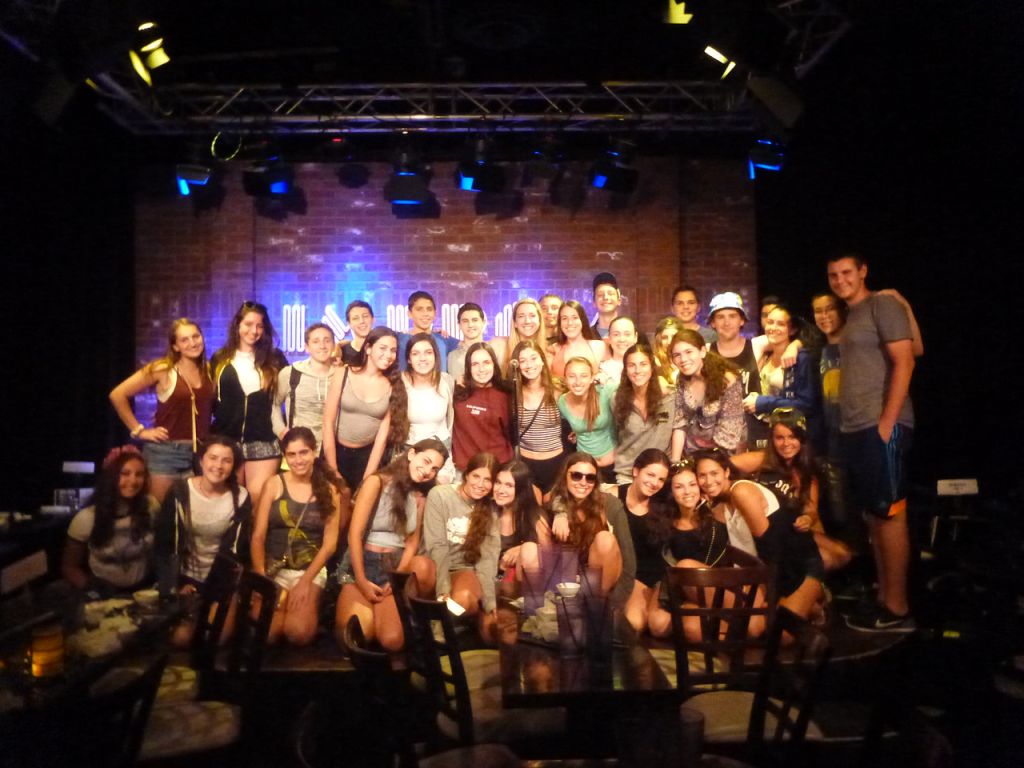 Trip five was prepared to be living life in LA for five whole days! Here in LA, we had many birthdays to celebrate! A happy happy birthday to Nolyn, Max, and Brittney! That night in Santa Monica, the group stood quietly on the set of the HBO show Ray Donovan as it was being filmed. We watched the sun hide behind the mountains and admired it's faint orange glow, but the flashing rides at the pier was what really lit up the night. Did Fiona know that that night she would bravely conquer her fear of the ferris wheel? Her team was so proud!
Our trip members raved about seeing some of their favorite comedians at the LA Improv, like Rawle D. Lewis from "Cool Runnings"!
Upon our arrival at Universal Studios, it was announced that "Extra" TV was waiting for their VIP guest appearance… Pretty sure that was our queue! We got to hang with Vin Diesel and his crew at the brand new Fast and Furious simulation ride that had just opened! To end an exciting day we dined like rockstars at the Hard Rock Cafe, and stood on the set of Nick Cannon's youtube show at City Walk!
The team feels at home. Many trip members have talked about wanting to attend the beautiful campus at UCLA for their studies in the future. They were captivated by its size and the facilities they have available to them; being able to cool off at the pool right on campus is a big perk.
After hearing Matthew's story at the Museum of Tolerance, trip members were inspired to take initiative to help others at the LA Food Bank. The team packed 8,835lbs of food and bread and  helped produce a total of 7,333 meals for those in need – what an accomplishment!
We were rewarded that night with one of the first peeks at the 60th anniversary parade at Disney. Our favorite childhood characters were buzzing about the park at night accompanied by a fantastic light show. And this was all after a great day, riding the attraction and rides at Disney.
LA has been a welcoming home to us and a load of fantastical sights. Did I mention we got to see the high school that "Grease" was filmed at? LA: "It's electrifyin'!"