Good morning / afternoon / evening to the friends and families of the Great Voyageur Trip!
This past week brought warm weather, clear LA skies and incredible experiences as our trip continues down the west coast of the United States! Our 5 day stay in the UCLA dorms kicked off with a full day at Universal Studios theme park which was packed with rides and attractions from some classic films and TV series produced by Universal. The thrill of attractions such as The Mummy, Jurassic Park, and Transformers had trip members laughing and screaming all day long! All of us were in wonderment entering the new Wizarding World of Harry Potter, shopping at Olivander's and riding the "Forbidden Journey" immersive roller coaster! The day ended with dinner at the Hard Rock Café and shopping at Universal City Walk where the entire restaurant sang Happy Birthday to Jacob!
The next day we visited the Museum of Tolerance which served to facilitate some in depth discussion on topics of racism, discrimination and hate in our society. The afternoon brought some great food and browsing at the LA Farmer's Market where our first celebrity encounter of the trip occurred as many spotted and got pictures with singer Jake Miller! There's nothing quite like the excitement that comes with seeing a celebrity in LA! Our visit to Rodeo drive had almost all of us gawking at the beautiful cars and high class stores that flanked this high end strip of LA. Some of us bought cupcakes from the rather unique cupcake ATM, which works exactly how it should exchanging cupcakes for money in a fully automated machine!
Time spent in the sun on Venice beach had a number of us getting henna tattoos and others hung out at the skate park and witness some professional skateboarders filming an advertisement for a record player and doing incredible tricks in the process! Our time in LA finished with a visit to the food bank where we packed food boxes for over 5000 senior citizens in need followed by a great visit to Disneyland. The charm of Disney never ceased to amaze as we experienced the magic of the park as well as the wonder of the light parade at the end of the night! Enormous floats with famous Disney characters brought everyone back to their childhood with characters including goofy, Nemo, and Buzz Lightyear!
The week ended with two nights in San Diego where the world famous San Diego Zoo as well as surfing stole the show! We experienced incredible animals up close and person including Pandas, Gorillas, Hippos and much more. Even the baby Gorilla was out to play and roll around in an incredibly human like fashion. Surfing was a blast as the perfect tide and helpful instructors made it easy enough for every trip member to catch a few waves as the sun set over our last day in California!
Our bags are now packed as we head out on the Carnival Cruise for more fun and adventure ahead!
Until next time,
The Westcoast Blogger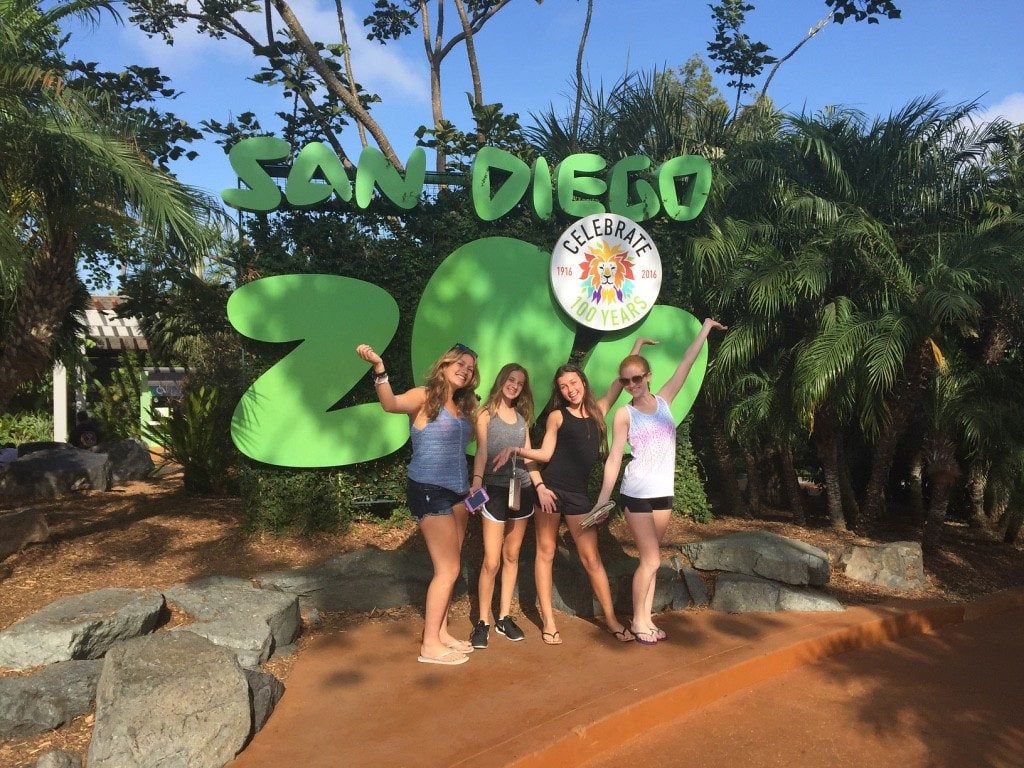 Got yourself interested? Join us in our 40-day west coast tour and explore U.S. and Canada with Westcoast Connection, the leaders in student travel.