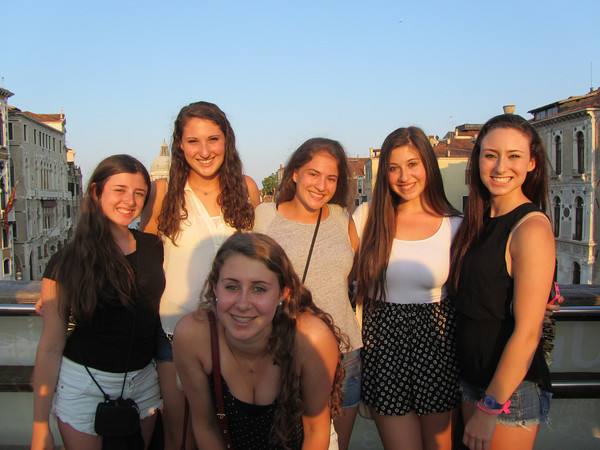 Bonjourno from Venice!
We just wrapped up a great few days in La Speiza and Cinque Terre. The group really enjoyed our scenic hikes, the small Italian towns nestled into the hills, the beaches, and of course heaps of gelato.
Hannah, Lana, and Patrick took full advantage of our beach surroundings. They gave tribal body tattoos to the group. Their natural and spiritual paint was accumulated by rubbing Italian rocks together. The group enjoyed the bonding experience, finishing off the day with a quick swim to leave the paint and the beach behind.
While in La Speiza the group started a nightly photo competition which all the trip members were excited about! It's just like choosing your instagram photo for the day, except better!  The group submitted their pictures taken from the hike from Vernazza to Monterosso. The pictures captured some of the breathtaking views of both the villages and the blue waters.  Thanks to Sammy who was our hike leader on both of our hikes.
In Venice, some of the group has been enjoying taking turns navigating our routes.   Yesterday Hannah, Amanda S., and Jordan took their turns through the narrow streets. Today, Rachel is leading us to the sights of Venice.  While walking, Carson, Michaela, Hailey, and Jayne cooled off by purchasing a whole watermelon today at the fruit market.
Until next time…
Ciao!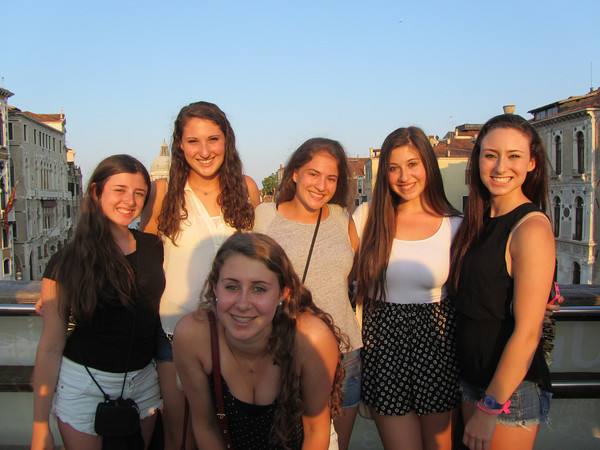 The Westcoast Blogger
If this sounds like an adventure you'd like to be a part of, explore our Westcoast Connection 16-day program for student travel to Italy!