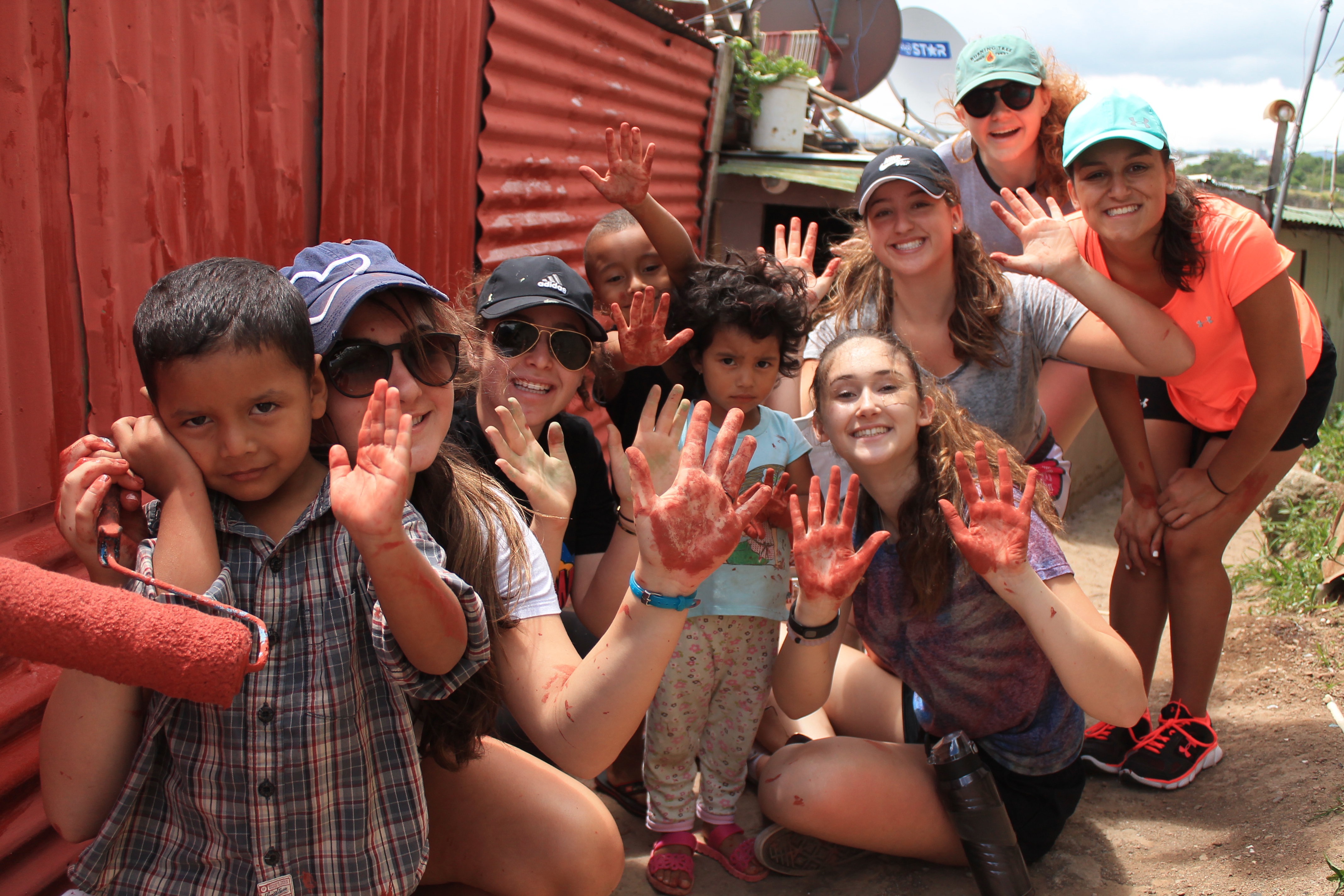 ¡Hola padres y amigos de estudiantes de Costa Rica Combinación!
It hasn't taken us long to feel Costa Rica's motto "Pura Vida" (the pure life).  Within this first week, we've quickly gotten to know each other through games in Spanish and English ranging from circling up as a team to our all-time-favorite "Culpa", a volleyball game.
Los miembros de nuestro viaje saltan a la oportunidad envolverse con actividades y programación, y su entusiasmo por servicio continúa a crecer.
Trip members have jumped at the opportunity to get involved with activities and programming, and their enthusiasm for service projects continues to grow.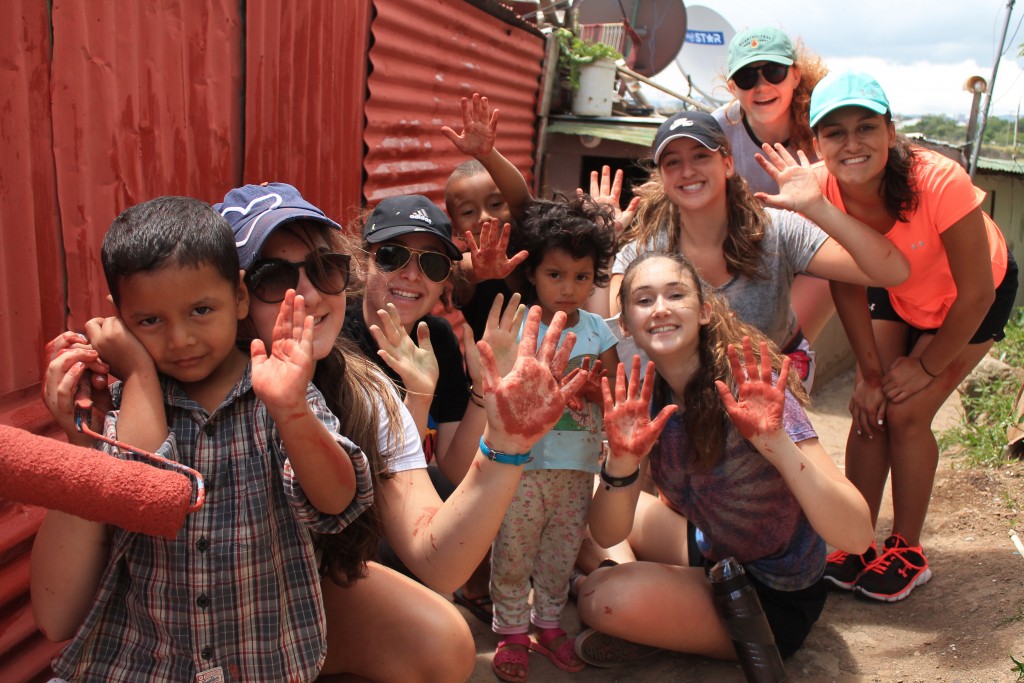 For our service projects, we have been giving the village of La Carpio a splash of vibrant color by giving some of the homes a fresh coat of paint. A brighter house is one that the family inside can be proud of, and from that point of pride and self-esteem in their community the chances for development are there! As we began our work, it didn't take long for the village children to join us with games and lend a helping hand with painting. Using our Spanish, we told jokes, sang songs, and even learned a few new words!
"Me encanta ayudar y trabajar con Diana, una pequeña chica del pueblo.  Practicamos inglés y español cuando pintamos."
"I love helping and working with Diana, a little girl from the village.  We practice our English and Spanish when we paint."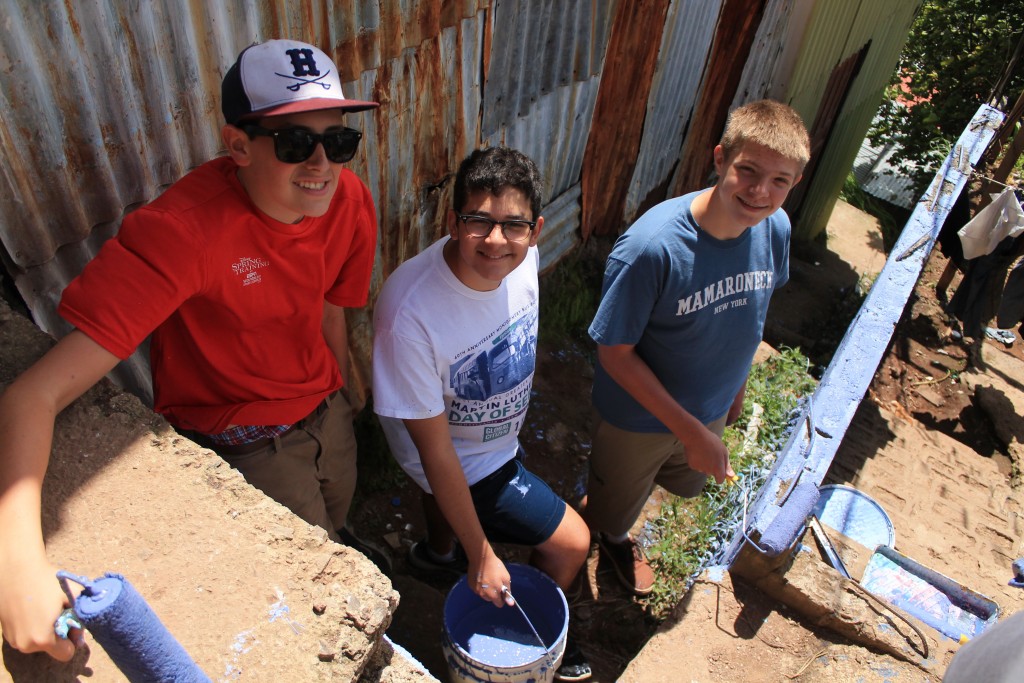 "Mi parte favorita del viaje es ayudar a la gente del pueblo y hablar con los niños."
"My favorite part of the trip is helping the community members and talking with the kids."
"Un momento precioso pasó cuando pintamos en el pueblo …los niños de la casa querían trabajar con nosotros…y todos nosotros terminamos la casa juntos."
"An amazing moment happened when we were painting in the village…the children living in the house wanted to work with us…and we all finished the work together."
When not having adventures or completing community service, we are at CPI practicing our Spanish and taking classes. But CPI is so much more than a language school: between classes, we enjoy group Salsa classes in the garden and fun games of volleyball and soccer.  
"Me encanta jugar al fútbol en la escuela entre nuestras clases con Diego y todos los otros"
"I love playing soccer in between classes with Diego [our CPI guide] and everyone else"
Our first full day was spent rafting along the Pacuare River, hearing ¡adelante! [forward!] and alternation of "uno, dos" to guide us along.  Together, we conquered Class 2-4 rapids including Ay Caramba and Double Drop.  Halfway through, we were welcomed ashore for lunch prepared by our rafting guides and saw what they explained are  "some of the most beautiful views of the country."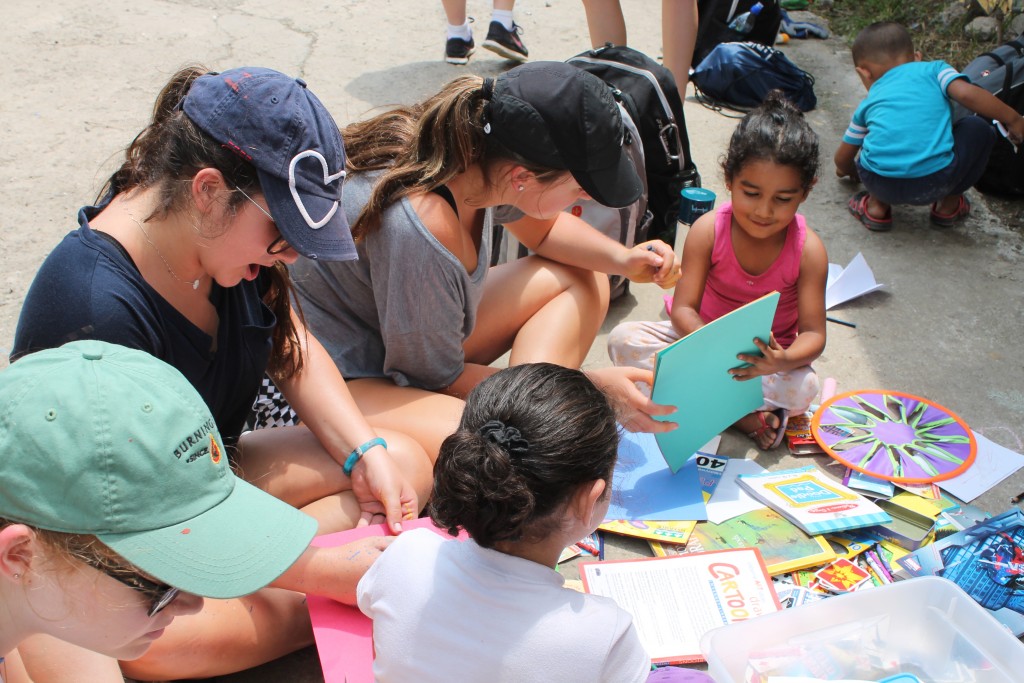 "Hacer rafting en los rápidos fue perfecto…las vistas fueron cómo lo que uno lo vería en una película."
"White water rafting was perfect…the views were like something that you would see in a film"
¡Amamos cada minuto de nuestro tiempo en la Tierra de Pura Vida !¡Hasta la próxima!
The Westcoast Blogger