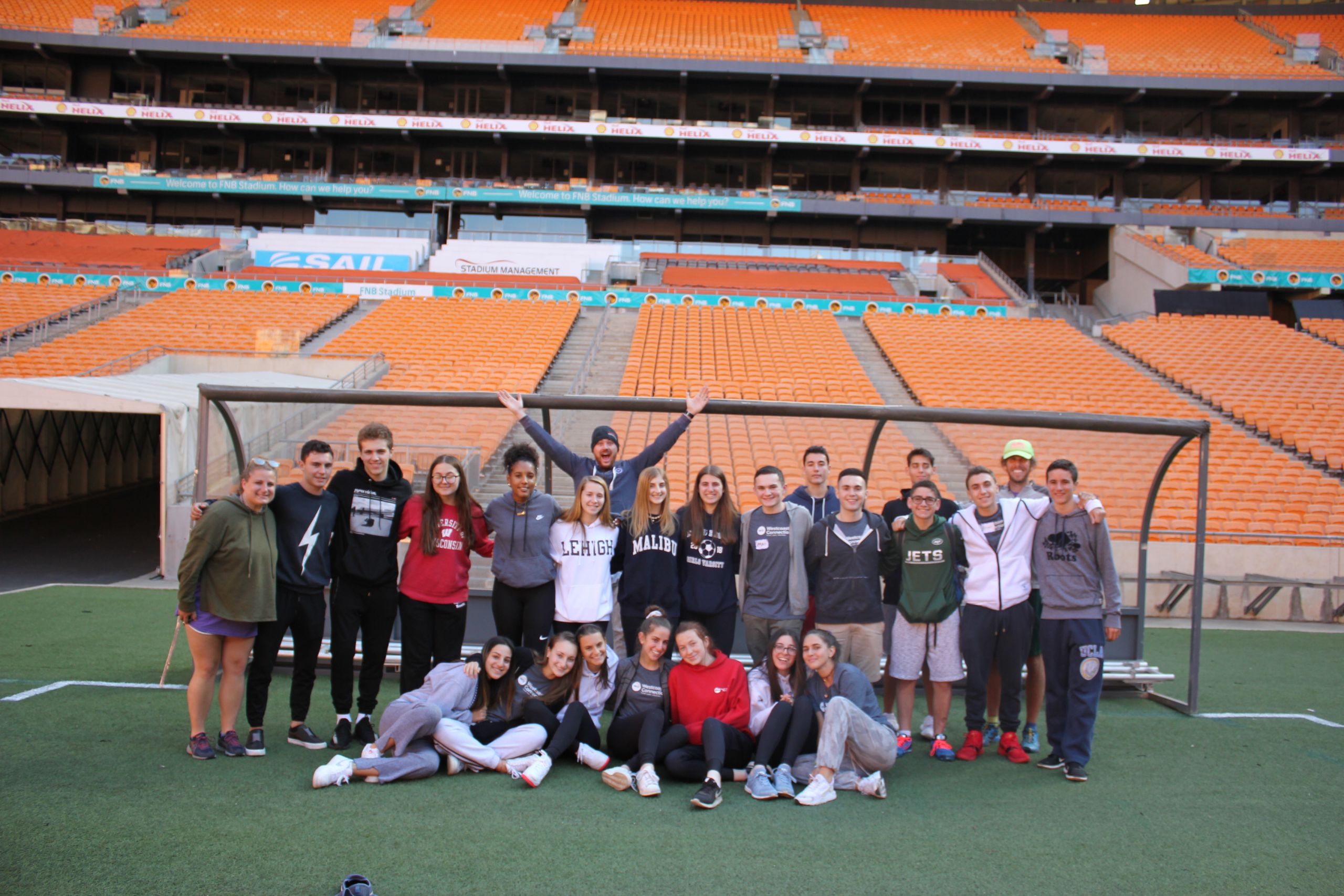 Excited and eager, we began our adventure on a relaxing flight. The sun was bright and the sky clear when we arrived in Johannesburg the next morning. After being introduced to the eleven official languages of South Africa, we got a brief introduction to Johannesburg which we learned was the first place where gold was found in South Africa and the largest city in the country. We then stopped by the hotel, went for an early lunch nearby and got ready to visit the FNB Soccer Stadium.
The trip members had the chance to go on a guided tour where we learned about the important events that happened in the stadium, such as the opening of the 2010 Soccer World Cup as well as Nelson Mandela's funeral in 2013. 
We wrapped up the day with a nice dinner at the hotel and some fun icebreakers that helped the group bond more and more!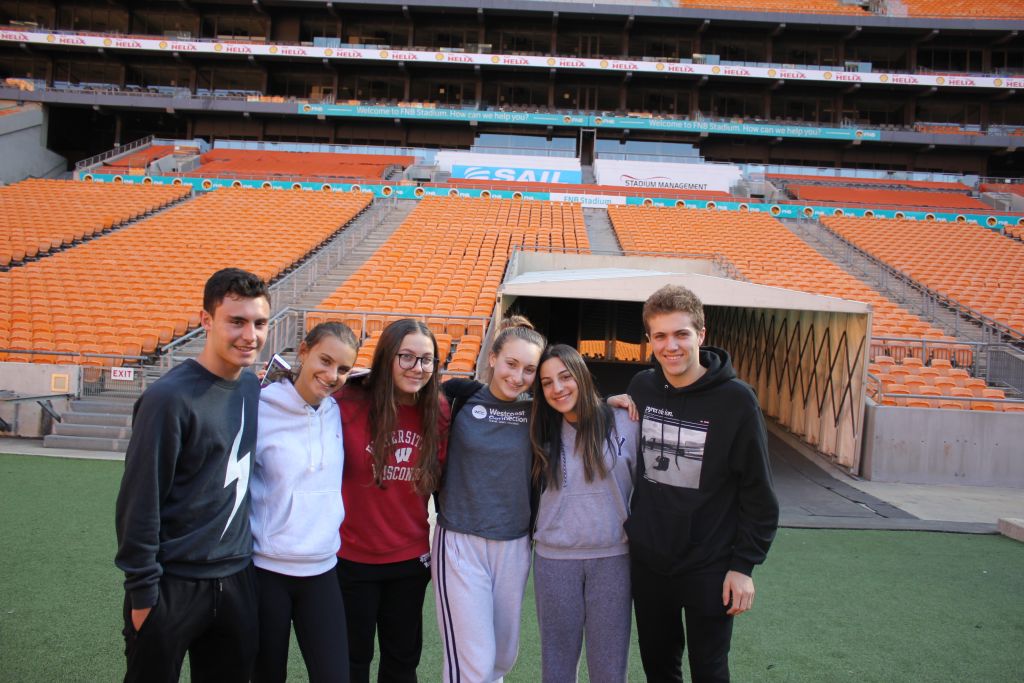 Yesterday morning, we got ready to go to Kruger National Park. Our first stop was at Alzu, where trip members had the chance to observe from afar a group of Buffalos, Rhinos, Ostriches, Gazelas and Elads. For lunch, we stopped by a famous pancake spot called Harries' Pancakes. We continued our drive and made it to Timbavati Lodge where we were greeted by the staff with a delicious welcome juice.
During the evening, we had the chance to enjoy a relaxing dinner. And later on, we were even lucky enough to spot three zebras drinking water!
We woke up full of energy the next morning and made our way to Induna Adventures where we enjoyed some team building games and finished the afternoon with an exciting rafting adventure. The trip members returned to the lodge ready to wind-down after an adventure-packed day.
Everyone is very excited for the full day Safari tomorrow coming up!
The Westcoast Blogger
Want to experience a sunny summer in South Africa? Learn more about our 25-day South Africa Community Service Program!