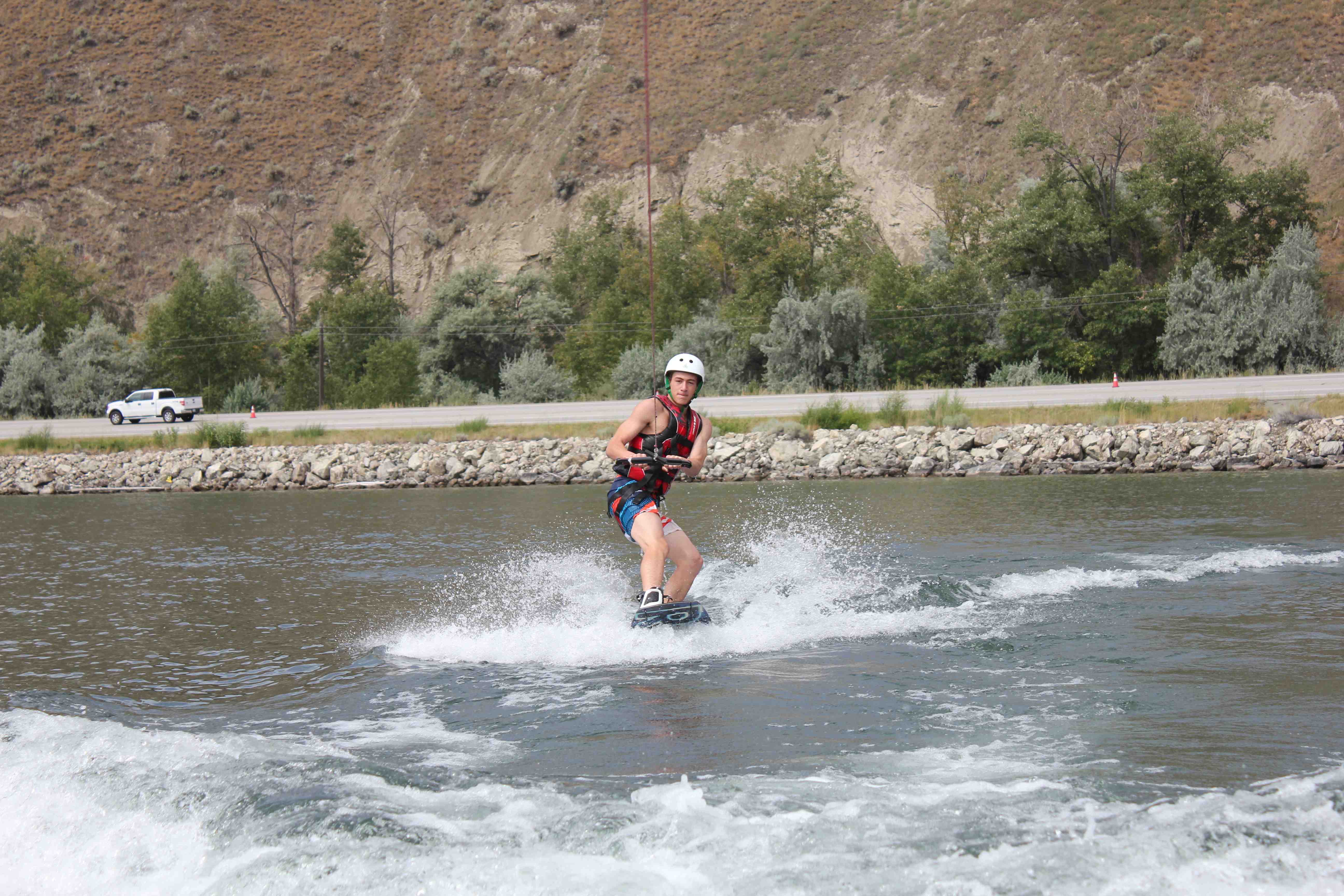 Greetings friends and family of Canadian Mountain Magic,
We are writing to you from the beautiful town of Banff, Alberta where we have spent the last few days experiencing the best of Western Canada. As we look out over Sulpher Mountain it is with fondness that we reminisce with you about our last couple of days.  Since the last blog, we have wake boarded, water skied, tubed, rafter and hiked to a beautiful vista.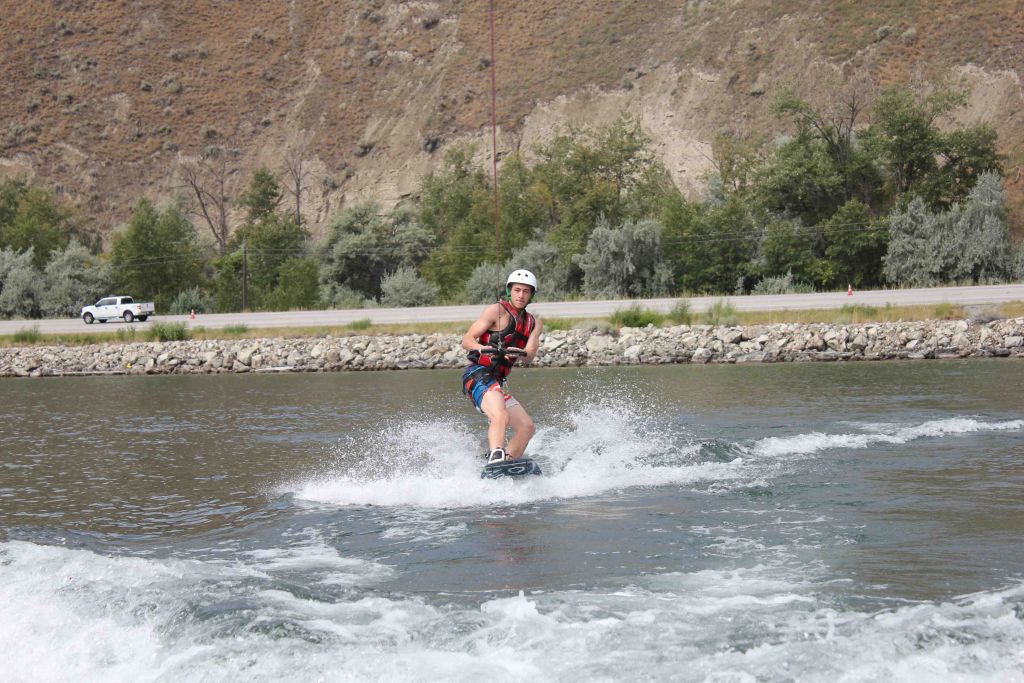 Upon leaving Vancouver, we had an entertaining day of travelling east to Summerland, British Columbia. Our time there was relaxing as trip members spent the day at the beach in between water skiing and tubing activities. Wake boarding was a highlight for many trip members as Danny, Noah, Keren, Abi, and Dan each got up on a wake board or water skis for the first time. In the afternoon, we continued our day of relaxation by enjoying a lazy river tube ride. Outfitted with personal tubes as well as a group raft, trip members were quickly able to determine that a little bit of work would be required. Never one to turn down such an opportunity, Jason led the way for our caravan with some strong paddling that left some of us out of breath as we tried to keep pace.
The next day saw us back on the road towards Banff. Surrounded by beautiful mountains for the duration, trip members were awestruck for the entire drive! Upon our arrival in Banff, we had our first round of The Ultimate Camper challenge and spent the later part of our evening enjoying some s'mores.
After a sleep in the following morning, we proceeded to the base of Sulpher Mountain. An imposing hike at first glance, the group took it with stride completing the 2+ hour hike in just under an hour and thirty minutes. At the peak the group enjoyed multiple photo opportunities, before beginning our descent. As a surprise, trip members were not told about taking the gondola down the mountain. No one was more grateful that Emily who practically wept tears of joy after our arduous morning.
Yesterday, we travelled to the Kicking Horse River for white water rafting. At the first set of rapids the look of joy on Eli's face would be a sign of things to come for the entire group. Our boats conquered a number of class III and class IV rapids over the course of the day, with Evan proclaiming that white water rafting was his favourite activity of the trip thus far.
With the trip soon coming to a close it is memories like these that we will all take with us as we head back to our lives with family, friends… and wifi. Bye for now!
The Westcoast Blogger
Interest in learning more? Explore our Canadian student travel programs and start planning your next adventure with Westcoast Connection!