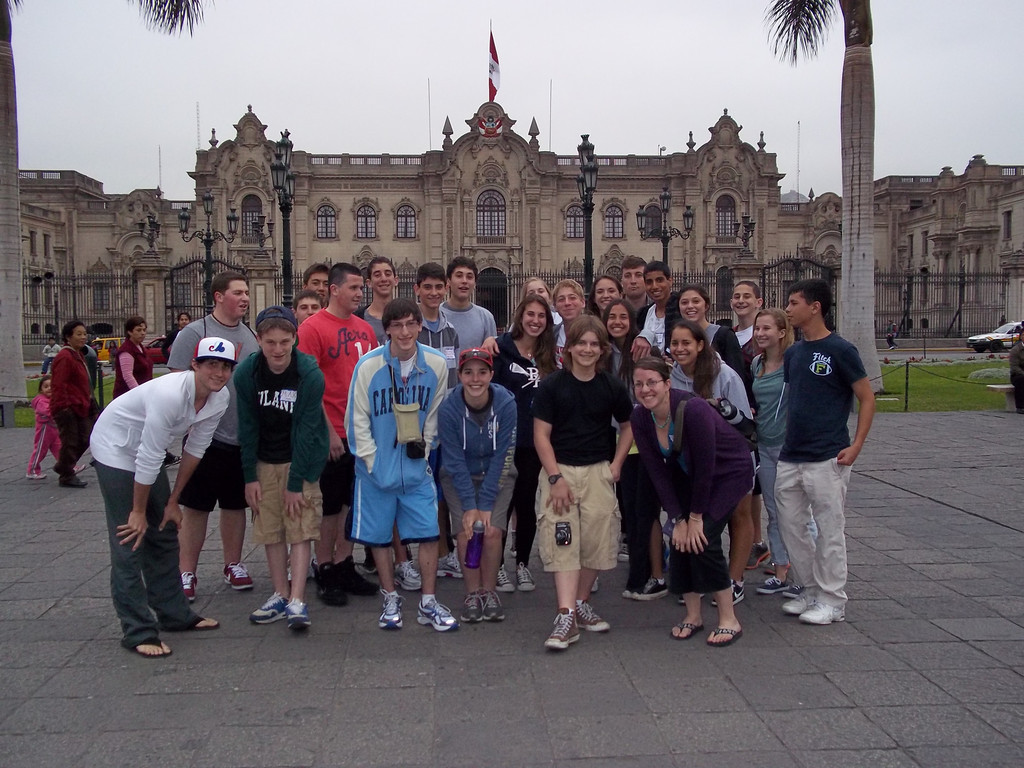 Peru Language Immersion trip checks in from Puerto Maldonado.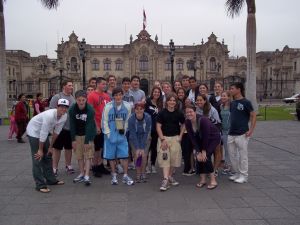 Hola familias,
¡Hemos salido de la selva! After four exciting days in the Amazon jungle, we have returned to the world of Internet and are enjoying a few days in the frontier town of Puerto Maldonado. For this post, some of our awesome trip members have written reflections about our jungle adventures.  Enjoy!
La selva era muy distinta. Construimos barcos en el río y tuvimos que nadar para empujarlos. Tambien ayudamos a una familia plantando árboles de banana y pintando su casa. Finalmente, probando comidas y bebidas nuevas y muy frescas fue una experiencia interesante. –Lexy
The jungle was super different. We made rafts in the river and had to swim to push them. We also helped a family planting banana trees and painting their house.  Finally, trying new and very fresh foods and drinks was an intriguing experience. –Lexy
En la selva hicimos muchas cosas divertidas y interesantes. Para el servicio a la comunidad, nosotros ayudamos pintando señales y la casa y haciendo senderos. –Isabel y Erica
In the jungle we did lots of fun and interesting things.  For community service, we helped paint signs and a house, and also made trails. –Isabel and Erica
El río Tambopata es grande! Los guías Joel y Robin eran muy ayudadosos y amables. También hice un amigo en el pequeño hijo del dueño del albergue, Matias.  ¡Ya le echo de menos! –Chase
The Tambopata River big!.  Our guides Joel and Robin were really helpful and nice. I also made friends with our lodge owner's little son, Matias.  I already miss him! –Chase
Chevre, which we learned means "it's all good" in Peruvian Spanish. ¡Hasta pronto!
The Westcoast Blogger
Do you want to improve your language skills and also be a volunteer? Prepare yourself for our one-of-a-kind 28-day Spanish immersion program for high school students in Peru and learn more about its culture and nature.