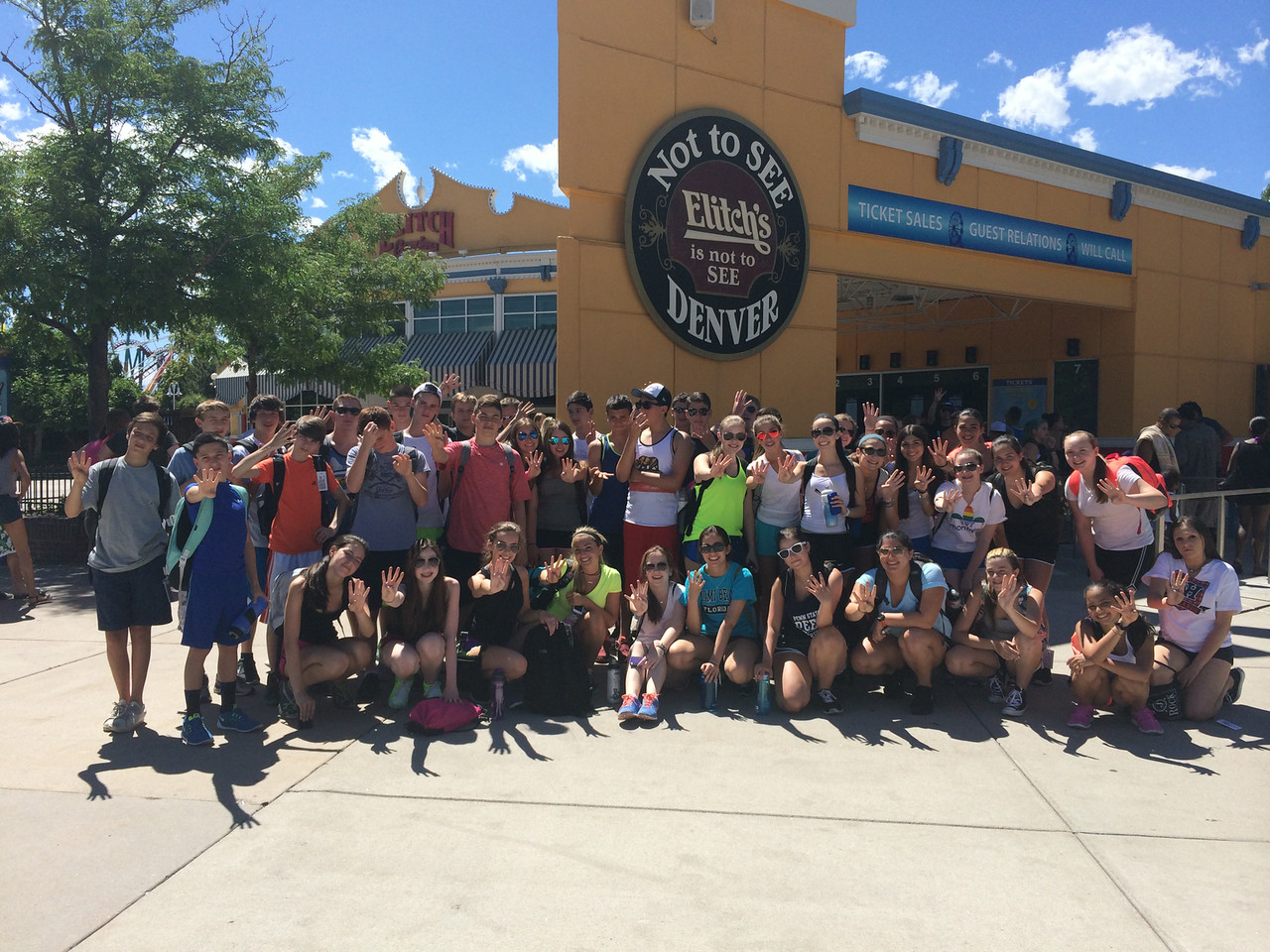 Dear Parents of the Westcoast Connection Californian Extravaganza,
Our trip has been off to a fantastic start so far! Our first day was met with many smiling and excited faces, both at our various departure airports from around the continent as well as at the airport in Denver, Colorado. Outside the airport we were greeted by outstanding vistas of the distant Colorado Rockies and met our amazing bus driver, Matt, who greeted us with his signature callback—"Olay!"
After getting to know each other with some games outside of the University of Colorado, we headed to dinner at a Boulder favorite, The Sink. We made a single, small exception to our strict no vandalism policy by participating in the local tradition of signing our names on the ceiling of the restaurant before heading to a night of bowling and billiards fun. We quickly learned that we have some bowling experts in our midst! Honorable mentions go out to Steven and Noah K for their form, style, enthusiasm, and high scores in their lanes. Julia S also wowed us all with her impressive aim, and Jon wins the "Comeback Kid" award for advancing from two zero-scoring turns to a strike!
On Day 2 we played more games outside of the university residences and split up into our staff groups for the trip. We got to know our fellow Trip Members and Trip Leaders more by playing some getting-to-know-you-games and team-building exercises in our groups, including trying to untangle our "human knots." It was the perfect way to set the tone for both the day and the trip, and the clear blue skies and warm weather were an added bonus—Cole even spotted his first "wild bunny" hopping around the lush green lawns on campus!
The rest of the day was a relatively active one, as we enjoyed a bike ride along scenic Boulder Creek—"It was awesome!", reported Jared—and then had some thrills at Elitch Gardens Amusement Park. Our evening activity at Jumpstreet Indoor Trampoline Park was also a huge hit with everyone! This place had everything: dodgeball, foam pits, basketball nets, and even a mechanical bull! Carli D and Sydney spent a large portion of the evening around the basketball nets perfecting their slam dunks, while Max and Jordan S had the great idea of pulling out the styrofoam snowboards to work on their 180's and 360's. Much fun was had by all!
Looking forward to the next update!
Until next time,
The Westcoast Blogger